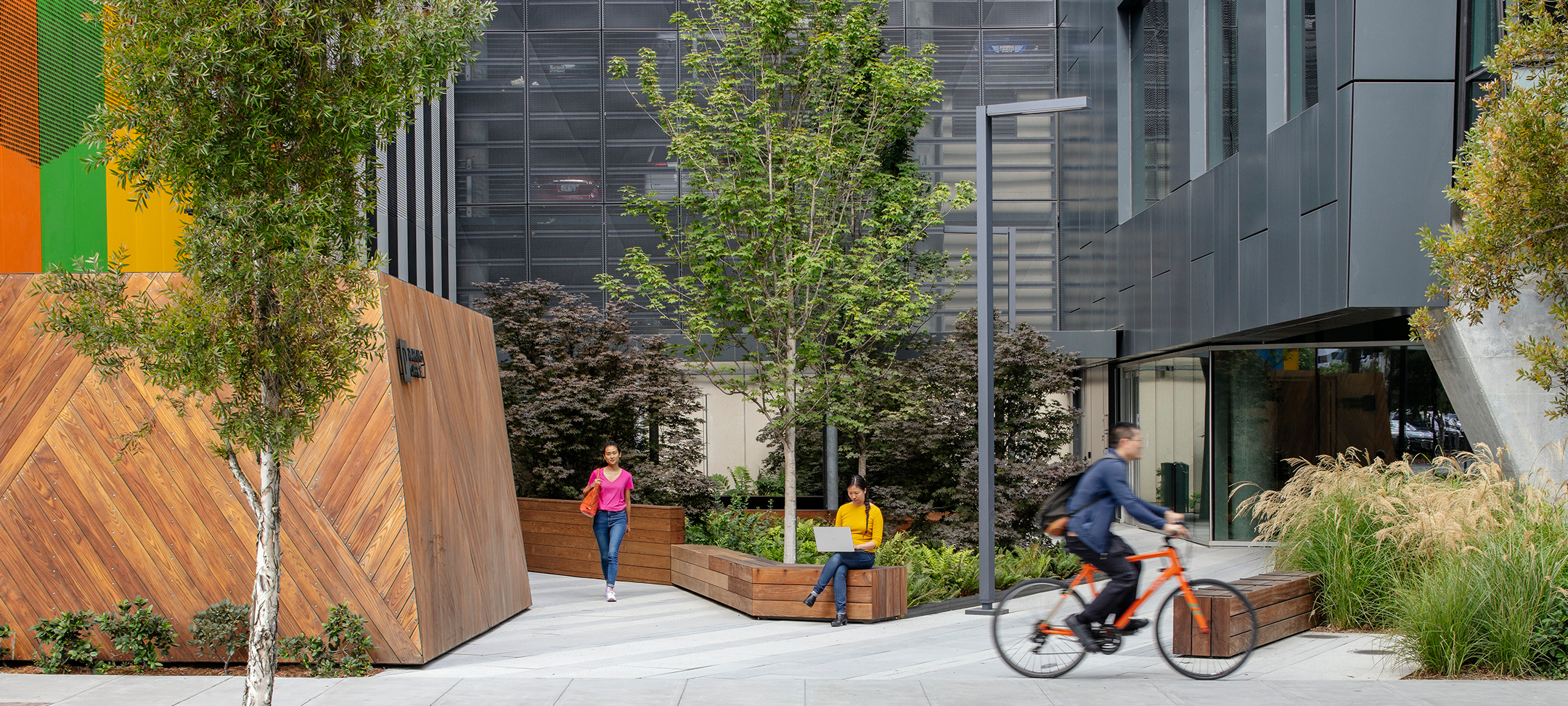 Flad Recognized for Achievements in Sustainable Design
Flad is pleased to announce several firm-wide projects that have recently been recognized for achievements in sustainable design. As a full-service architectural design and engineering firm, Flad believes sustainability is integral to every project. We continually strive to be an industry leader in successfully incorporating the triple bottom line – people, planet, and prosperity – into highly complex and scientifically pioneering environments that benefit us all. Together, we have the power – and responsibility – to shape the future of our planet, and this is a privilege we take very seriously.
The projects outlined below serve as a testament of this commitment and further demonstrate our clients' prioritization of incorporating health and wellness into the overall building design. Congratulations to all team members who contributed to these prestigious and noteworthy projects.

BioMed Realty - Gateway of Pacific, Phase I
A landmark destination for life science research and workplace innovation in South San Francisco's booming biopharma sector, Gateway of Pacific Phase I recently achieved LEED Platinum for Building Design and Construction Core and Shell; the highest certification level recognized by the U.S. Green Building Council. With the goal of improving public health and reducing environmental impact, this project integrates a variety of Green Design program components, focusing on energy efficiency, water and waste reduction, recycling, health and wellness, and air quality.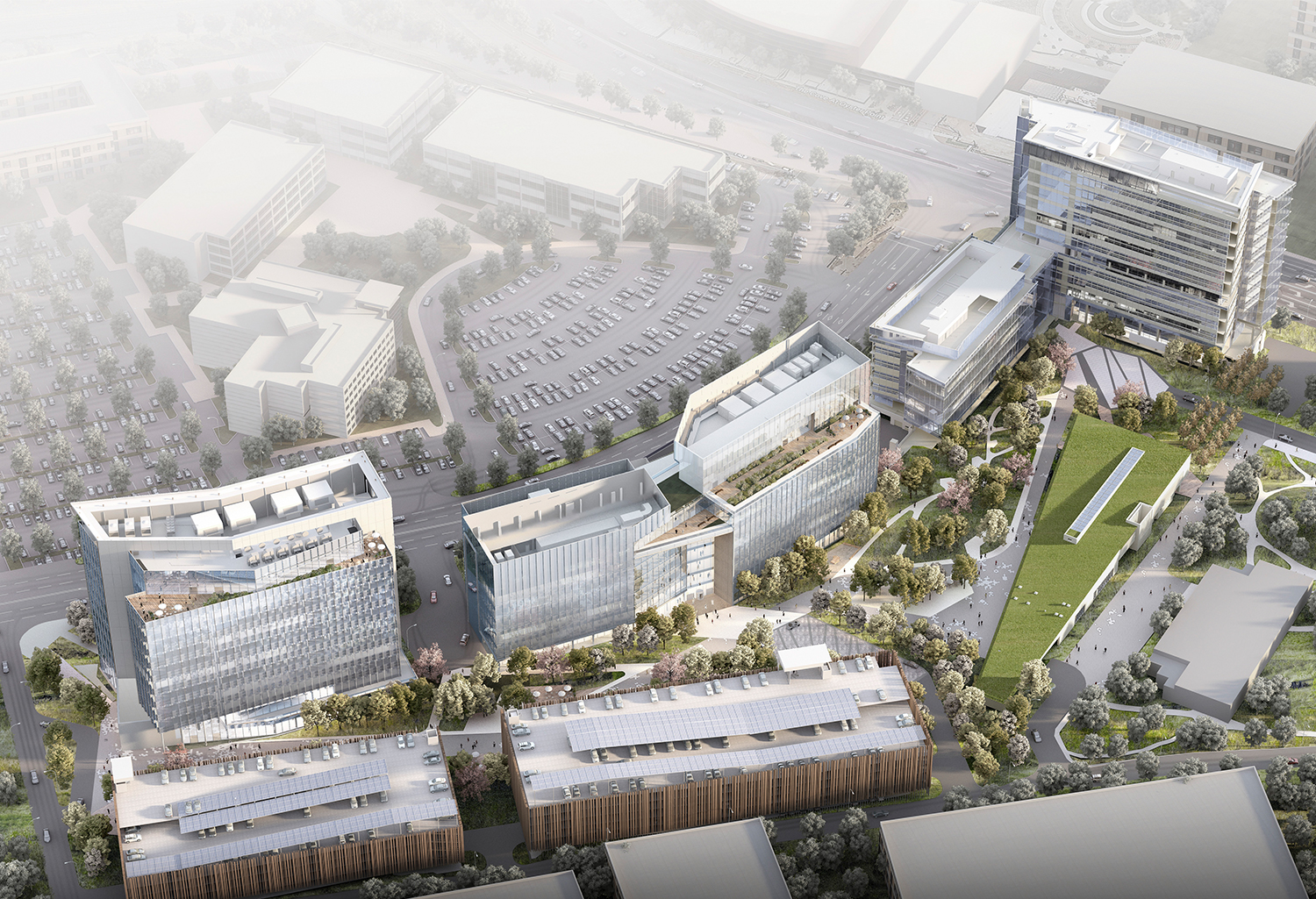 Seattle Children's Research Institute - Building Cure
Founded on a promise to provide hope, care, and cures to help every child live the healthiest and most fulfilling life possible, Seattle Children's Research Institute's Building Cure has been certified LEED Gold by the U.S. Green Building Council. A strong emphasis was placed on occupant comfort, and the project employs sustainable design strategies that consider solar exposure for maximized transparency and natural daylighting.

Kilroy Realty Corporation - The Exchange on 16th Street
As the first and largest project in San Francisco to achieve this type of sustainable design recognition, The Exchange on Sixteenth Street recently earned WELL Gold Core and Shell Certification by the International WELL Building Institute. WELL recognizes projects that incorporate wellness-focused elements into the overall design, seeking to advance health and well-being in buildings worldwide. A state-of-the-art, mixed-use development by Kilroy Realty Corporation, The Exchange on Sixteenth Street serves as a beacon for workplace innovation – an urban community oasis that raises the bar for incorporating health and wellness into overall building design.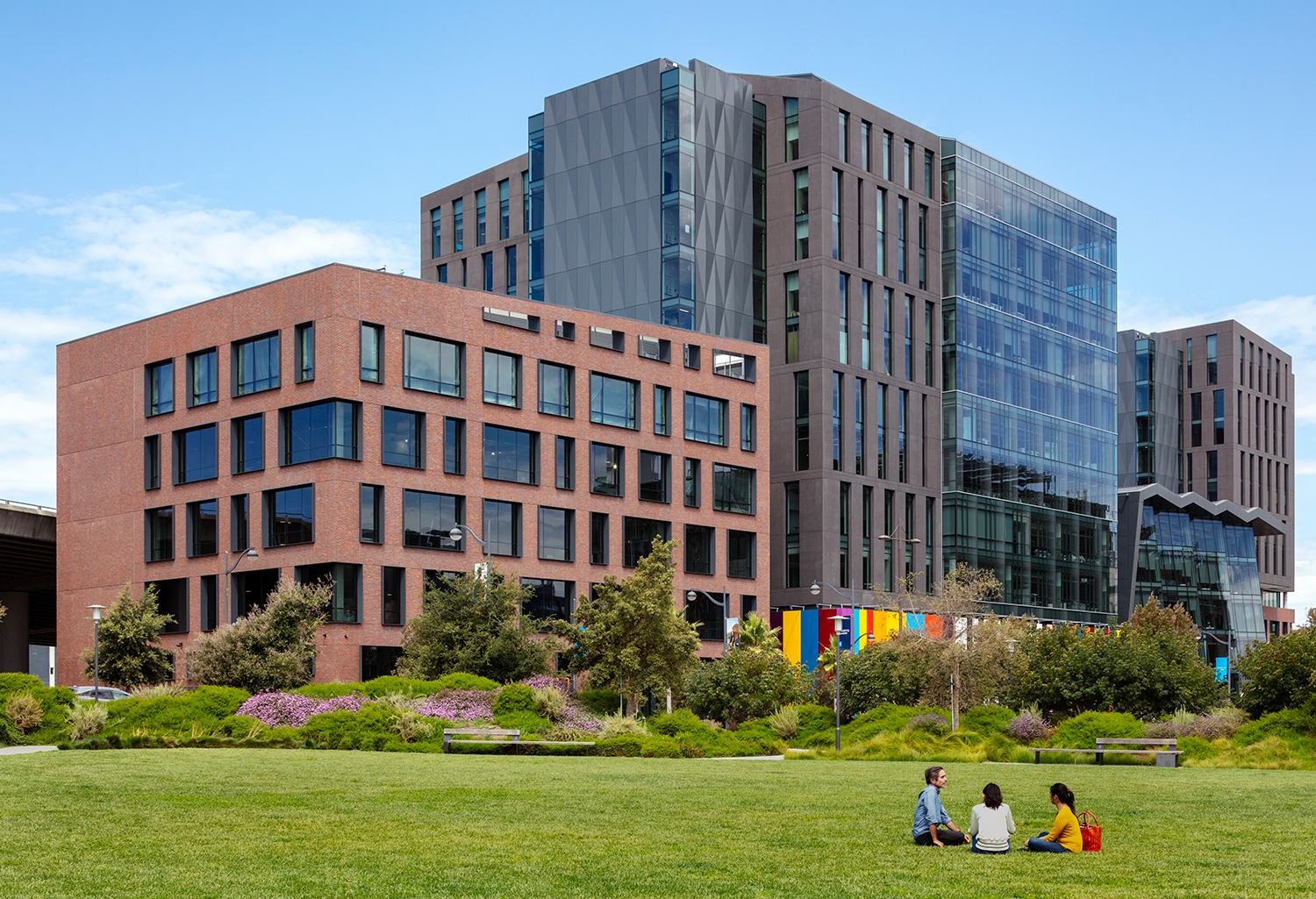 September 23, 2020