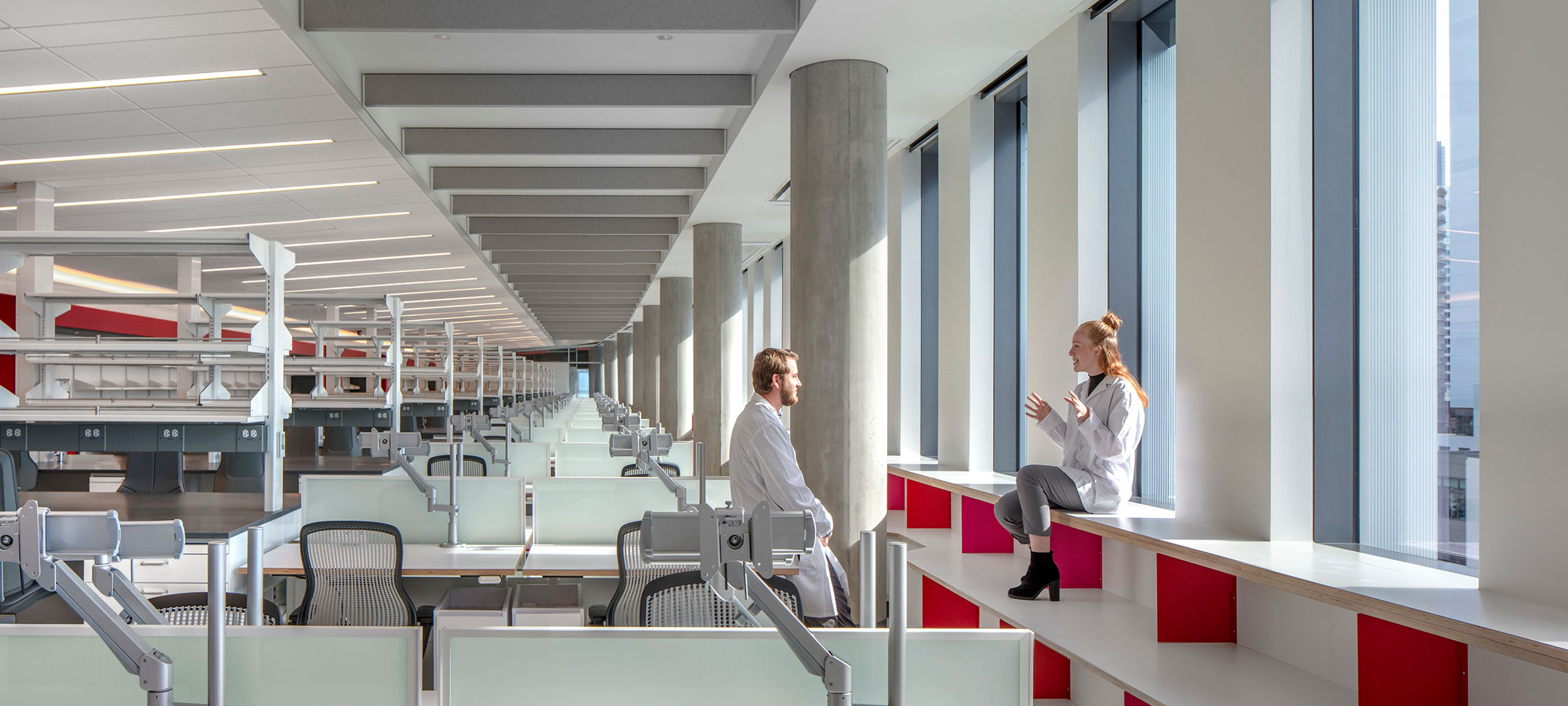 Seattle Children's Building Cure Achieves LEED Gold Certification
Founded on a promise to provide hope, care, and cures to help every child live the healthiest and most fulfilling life possible, Seattle Children's Research Institute set an equally ambitious goal for the design of their new research facility, appropriately named Building Cure. The institute envisioned an atmosphere to embolden and inspire those working to elevate the health of children on a global scale, and the team of Flad and Aedas embraced the design challenge to bring this vision to light.
With completion in the summer of 2019, Building Cure has now also been certified LEED Gold by the U.S. Green Building Council. A strong emphasis was placed on occupant comfort for those working in this high-performance facility, employing sustainable strategies that consider solar exposure while maintaining spectacular views of the city in all directions. Generous use of transparency throughout the research floors brings the enjoyment of daylight to all workspaces.
These features also work to improve energy performance. As a result of the envelope strategy, combined with advanced mechanical systems, the building exceeds the performance standards of Seattle's Energy Code by 23 percent.
Seattle Children's Research Institute

Building Cure
August 13, 2020