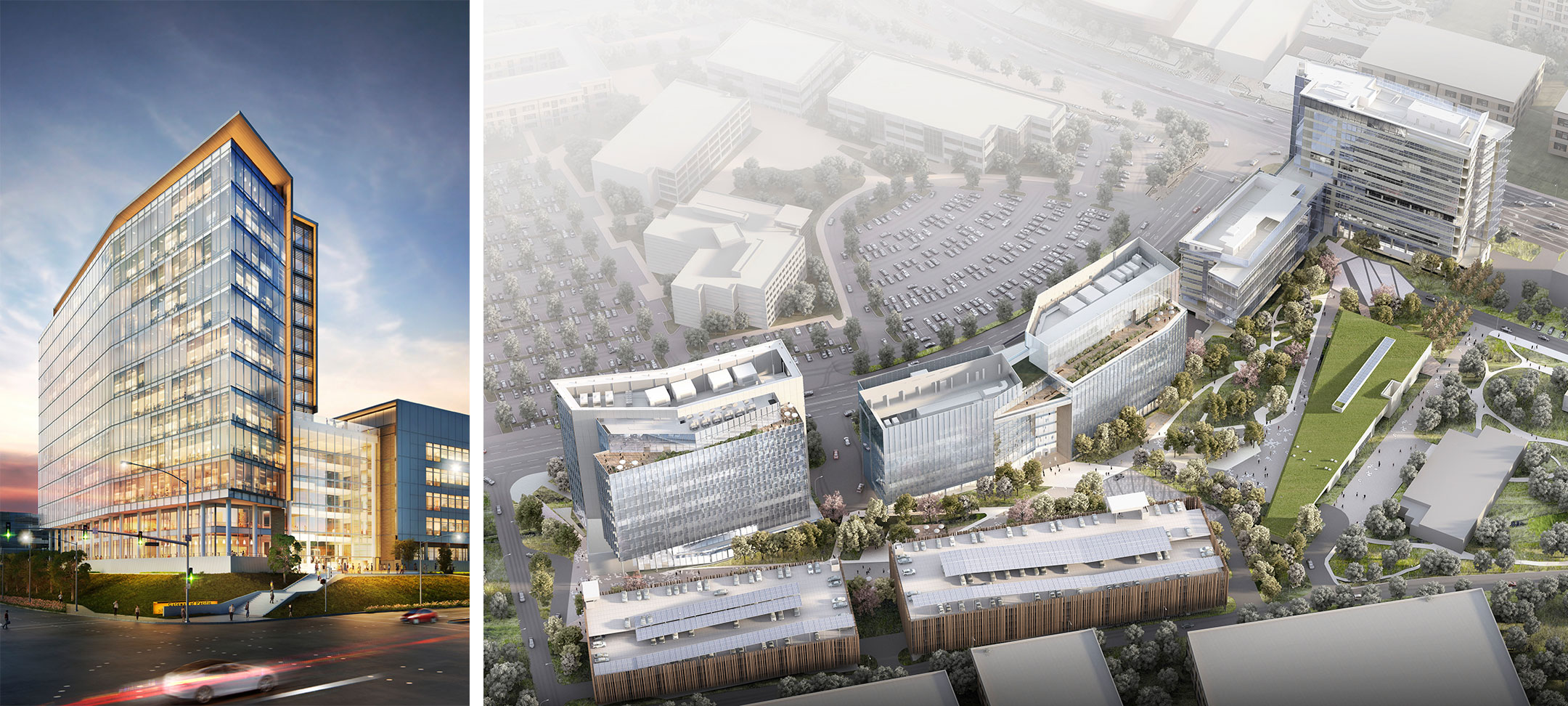 Gateway of Pacific Phase I Achieves LEED Platinum Certification
A landmark destination for life science research and workplace innovation in South San Francisco's booming biopharma sector, Gateway of Pacific offers premier, leasable laboratory and office space in a vibrant, amenity-rich campus setting.
Designed with stringent criteria for energy efficiency and sustainability, Flad is pleased to announce the Gateway of Pacific Phase I project recently achieved LEED BD+C: Core and Shell Platinum; the highest certification level recognized by the U.S. Green Building Council.
With the goal of improving public health and reducing environmental impact, the project integrates a variety of Green Design program components, focusing on energy efficiency, water and waste reduction, recycling, health and wellness, and air quality.
BioMed Realty

Gateway of Pacific, Phase I
August 13, 2020