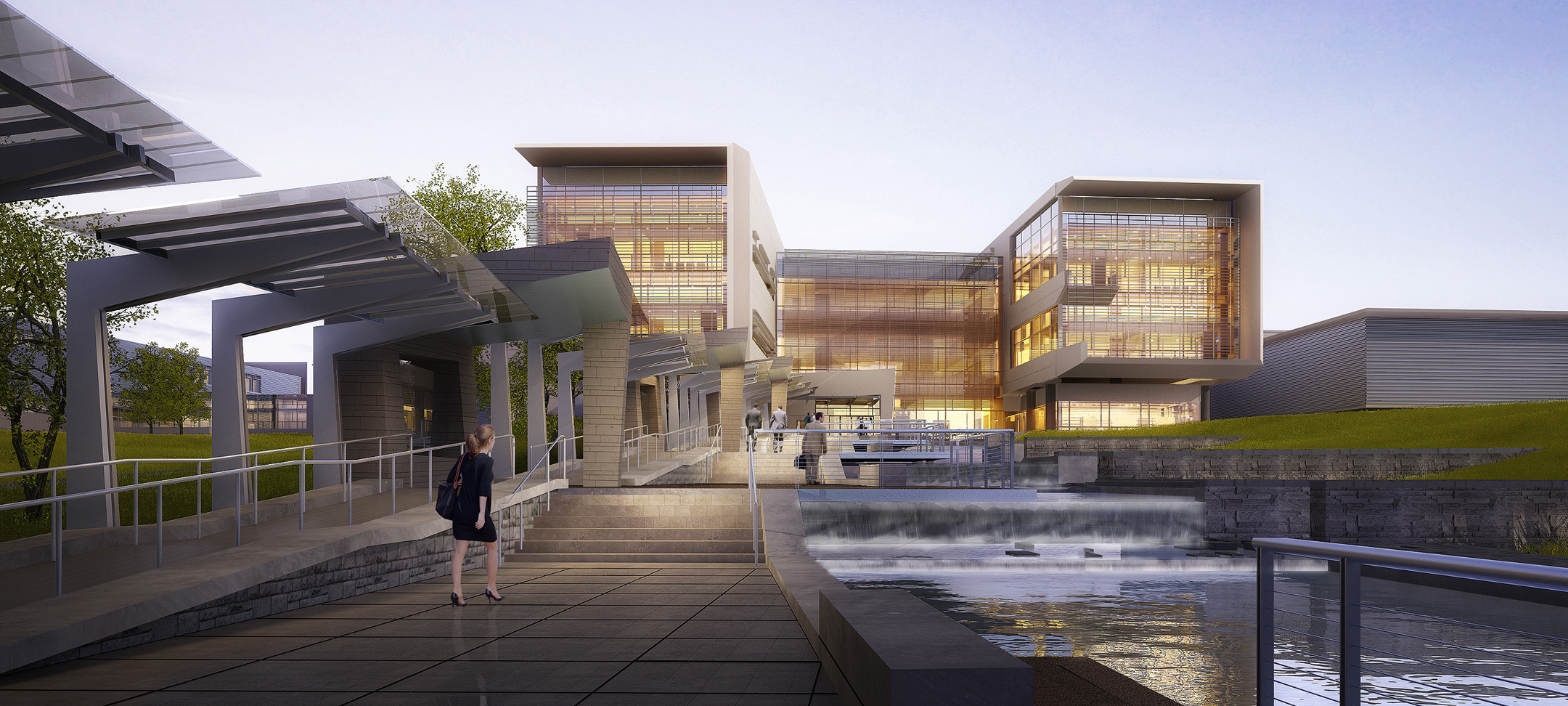 High-Consequence Research Facilities
As highly infectious pathogens emerge, scientists must assess the disease in a way that protects both the health of the researcher and the public. The 2006 Pandemic and All Hazards Preparedness Act established the Biomedical Advanced Research and Development Authority as the focal point within Health and Human Services. They were tasked with the advanced development and acquisition of medical countermeasures to protect the American civilian population against chemical, biological, radiological, and nuclear threats to public health. Enabling support of both human and animal health, the United States has several national and regional biocontainment laboratories and other specialty research facilities throughout the country.
National High-Containment Laboratories
Flad is currently working with the Centers for Disease Control and Prevention (CDC) on the design of their new High-Containment Continuity Laboratory, a purpose-built containment facility specifically intended to investigate existing and emerging-high consequence pathogens. The design for this facility is centered around the containment of high-consequence pathogens so that researchers may advance the diagnosis of pathogenic diseases, effectively and safely.
The United States Army Medical Research Institute of Chemical Defense is the nation's leading science and technology laboratory in the area of medical chemical countermeasures research and development. With sophisticated laboratories, the 520,000-square-foot facility supports a diversified portfolio of research projects for the Department of Defense and other Federal agencies.
Regional Biocontainment Laboratories (RBLs)
The RBL at Tufts University is a 42,000-square-foot integrated laboratory and bio-defense research center and the University of Chicago's Howard T. Ricketts Regional Biocontainment Laboratory is a 56,000-square-foot regional center of excellence, offering robust BSL-3 and aerobiology suites. Flad's design for both facilities provided CDC-certified, state-of-the-art laboratories that offer biocontainment space to investigators in academia, non-profit organizations, industry, and the government.

The Intersection of Animal and Human Health
As recently demonstrated by the coronavirus outbreak, high consequence pathogens are often identified as spreading from animals to humans, necessitating similar facilities to study animal-borne pathogens.
The Ohio State University's (OSU's) Plant and Animal Agrosecurity Research (PAAR) facility provides for the safe and secure study of emerging select agents and pathogenic diseases. The facility contains BSL-3 Ag and BSL-3 enhanced laboratories to support research in production livestock, zoonotic, and insect-borne diseases.
With construction complete in 2020, the Department of Homeland Security's National Bio and Agro-Defense Facility will provide integrated zoonotic disease research, development, and testing that enables enhanced agricultural and public health. The facility's program includes a collection of ancillary support buildings on one campus supporting the main, 700,000-square-foot laboratory – all working together for both safety in operations and bio-surety.
These high-consequence facilities enable the critical research, development, and advance manufacture of medical countermeasures associated with emerging infectious diseases and other threats to public health – a critical role in pandemic surveillance, preparedness, and response. Along with the nationwide network of similar facilities, they offer distinct resources to research communities, enabling the critical understanding of the intersection of human and animal health.
March 30, 2020