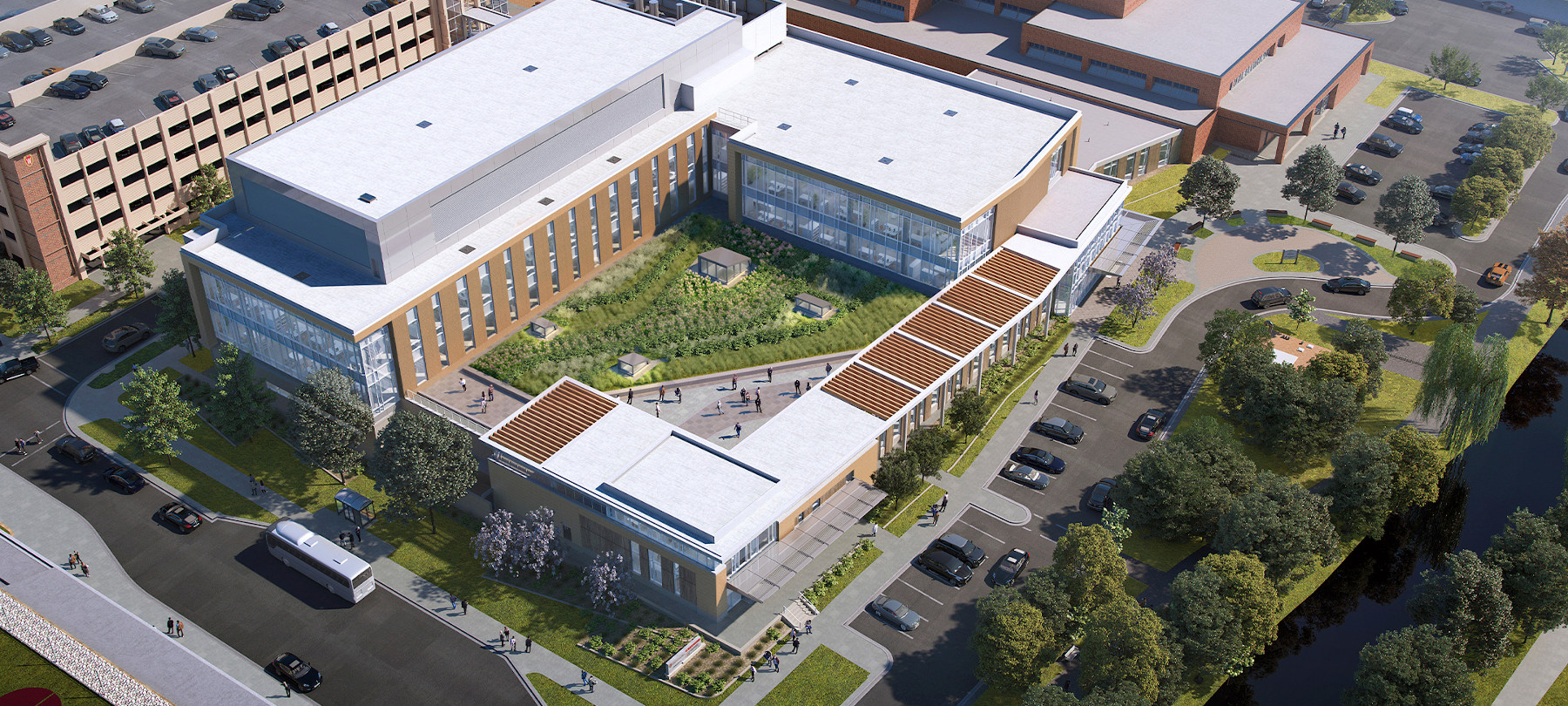 New Veterinary Medicine Building Featured in
On Call

Magazine
Excitement continues to build as the new School of Veterinary Medicine building at the University of Wisconsin-Madison takes shape. The addition was recently featured in the winter 2021 issue of On Call magazine, the school's flagship publication.
The Flad-designed project includes a bright, spacious, warm, and welcoming new facility that will complement and connect to the school's current building on Linden Drive, which is currently undergoing renovations. "This essential addition and renovation will allow the school to overcome severe space shortages and ensure it remains a leader in training veterinarians, serving animal patients, and making critical research discoveries that benefit both animals and people," the magazine article noted.
The addition features a number of resilient and sustainable design elements that were incorporated while pioneering the AIA Framework for Design Excellence at UW-Madison. The design team used energy modeling to optimize solar gain during cold Wisconsin winters, thereby reducing power consumption. They specified efficient water fixtures and filters throughout the facility. A green roof landscaped with native vegetation and irrigated with rainwater collected in cisterns will decrease stormwater runoff while also serving as a park-like setting for building occupants.
A groundbreaking ceremony was held in June 2021, and completion of the addition is slated for 2023, with renovations to the existing building scheduled to last into 2024.
Read the full article

A Home Fit for the School of Veterinary MedicineUniversity of Wisconsin - Madison

School of Veterinary Medicine Addition and RenovationUniversity of Wisconsin-Madison Breaks Ground for New School of Veterinary Medicine Addition

Flad Experts Featured in AIA Sustainability Article

January 19, 2022