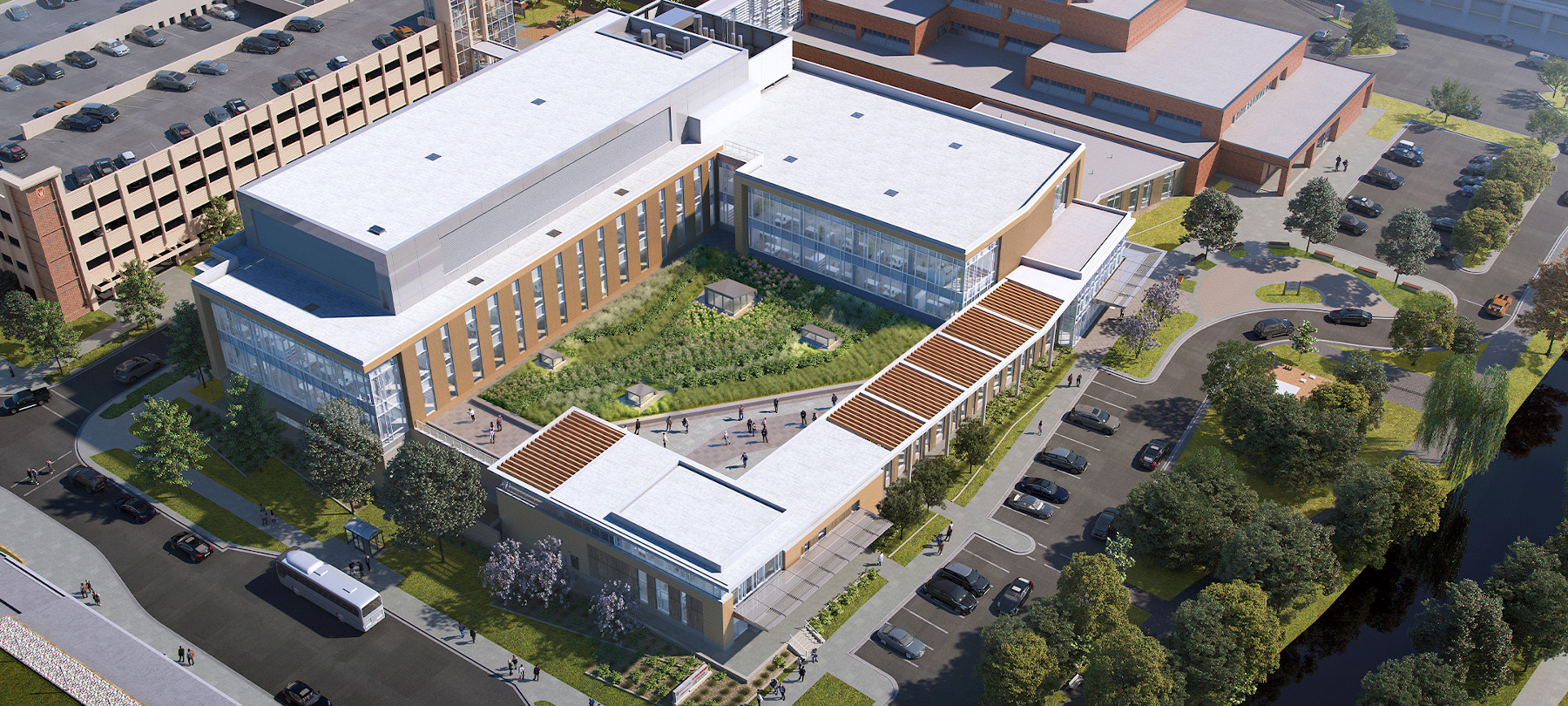 University of Wisconsin-Madison Breaks Ground for New School of Veterinary Medicine Addition
On Friday, June 18th, UW-Madison's School of Veterinary Medicine celebrated the groundbreaking of a new, three-story building addition. This 145,000-square-foot facility, along with significant renovations to the original building, will house the next chapter in this program's story. A fixture on campus since 1983, the school's teaching hospital serves almost 28,000 patients a year. These expanded facilities and much needed technology upgrades will outfit students and staff with the advanced tools they need to continue providing expert service to animal populations across the state well into the future.
The school is also a leader in infectious disease research and public health response. In her remarks during the ceremony, UW-Madison Chancellor, Rebecca Blank, highlighted the critically important work being done in this area. "This past year and a half has been a stark reminder of the close relationship between human and animal disease – and 75 percent of the infectious disease research at UW-Madison happens right here at the School of Veterinary Medicine. So this much needed new facility is going to allow us to stay at the forefront of that type of research and life-saving discovery and innovation."
As designer of the original School of Veterinary Medicine building, Flad is honored to continue in partnership with UW-Madison on this important project. With a focus on supporting students in their educational ambitions and researchers in pursuit of critical discoveries, these new facilities will benefit both the animals and humans that share this world.
Read the full story

University of Wisconsin - Madison

School of Veterinary Medicine Addition and Renovation
July 26, 2021