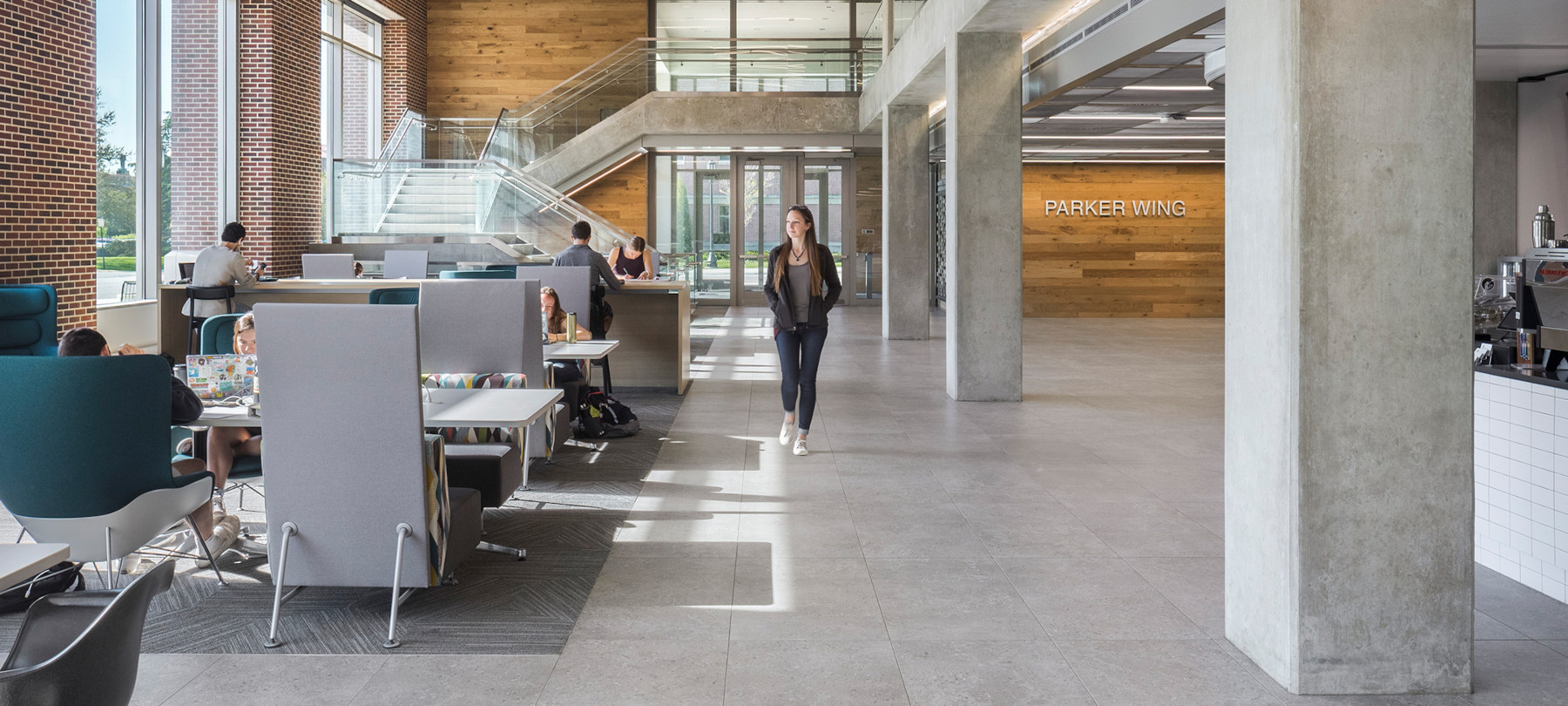 Flad Celebrates Interior Design Recognition with Wisconsin IIDA Award
At an event held April 22, the Agricultural and Biological Engineering (ABE) Building at Purdue University was honored with an Award of Excellence in the Learning – Higher Ed category from IIDA Wisconsin at the chapter's Celebrate in Design gala. As the organization highlights the industry's best work over the past year, Flad is pleased to announce this award of our creative interior design solution for a new addition to an important, historic campus facility.
The idea of connection encompasses this project – connections to a 100-year department history, between students and researchers, and to the wider academic campus community. The LEED Silver, 125,000-square-foot industrial-style building occupies a prominent location on Purdue's campus and design of the interiors work to engage students, researchers, and visitors alike.
From a welcoming café and lobby that host industry events as well as student study groups to collaboration spaces that showcase student instruction and equipment research projects, transparency dominates ABE. And the robust, muted materials of exposed concrete, wood, and glass are balanced by colors in carpet and accent walls to delineate each program within the building. Public corridors display large-format graphics hand-selected by the individual professors to symbolize their work and the technical challenges undertaken in the building.
A successful building brings people together to share and grow ideas. ABE is on track to make the next 100 years as accomplished as the first with their new space. Congratulations to the design team on this exceptional achievement.
See our other 2022 IIDA award-winning project at Sarasota Memorial Hospital-Venice here.
Purdue University

Agricultural and Biological Engineering Building
April 28, 2022