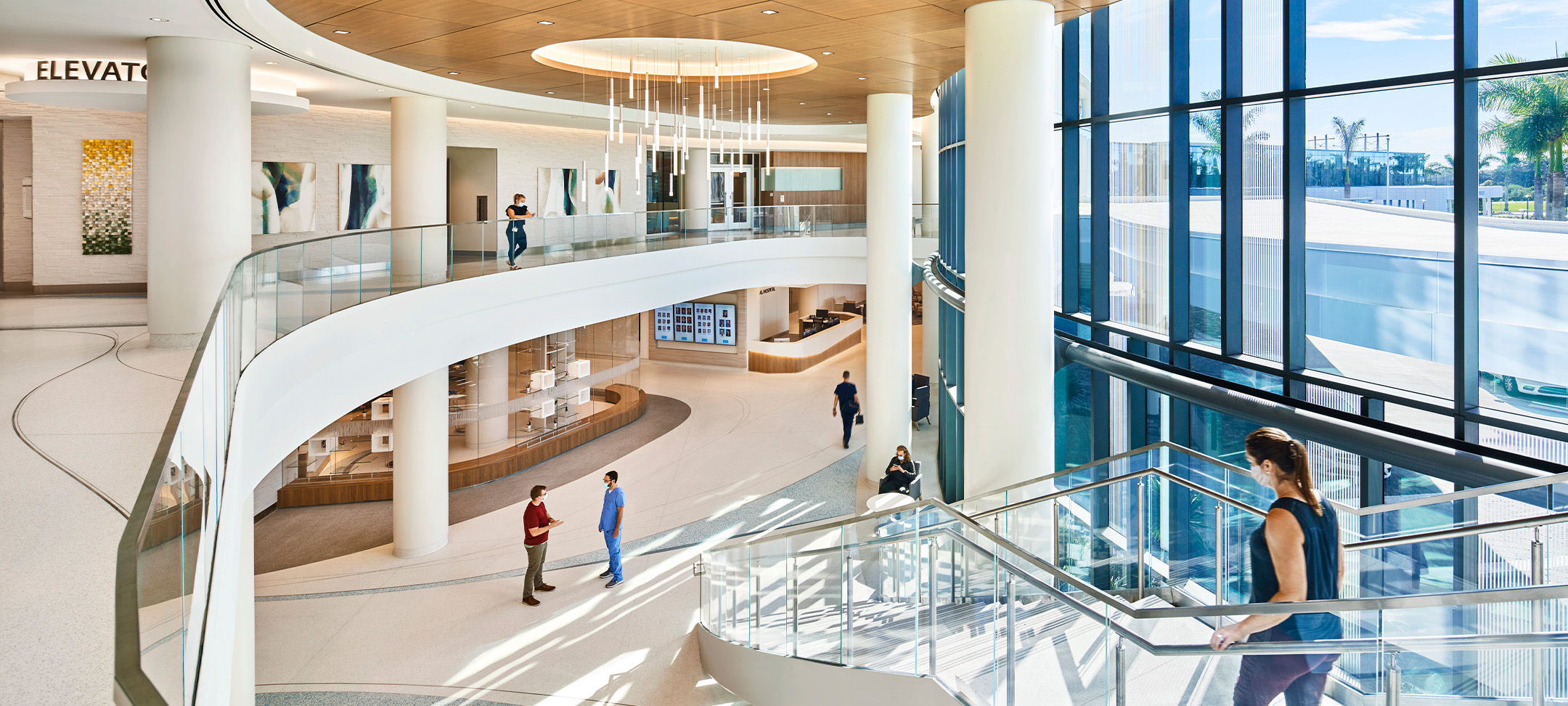 Another Flad Project Honored with a 2022 IIDA Award
Flad was honored with a First Place Award in the Health category from IIDA Wisconsin for exceptional interior design at Sarasota Memorial Hospital-Venice.
Every detail of this new, highly anticipated hospital was designed to create a welcoming and comfortable experience for patients, visitors, and staff. Extensive use of high-performance glass on the building's exterior sets the stage for a primary design theme of transparency, resulting in interior spaces that are filled with natural light and feature expansive views to the landscaped campus. A cohesive design language rounds out the unique atmosphere on all hospital levels, formed by durable, natural materials; thoughtful use of local artwork; custom, large-format wall coverings; and specialized lighting systems.
From the gracious and inviting double-height lobby, visitors and families are directed to registration, imaging, and surgical services, with contemporary food and nutrition amenities within view. Check-in desks, waiting areas, and vertical circulation points are sprinkled along the primary interior path with serpentine-like lighting coves flowing from the lobby to various departments, creating pleasant layers of light and reinforcing intuitive navigation.
Congratulations to the design team on this stunning, award-winning project!
See our other 2022 IIDA award-winning project at Purdue University here.
Sarasota Memorial Healthcare System

Sarasota Memorial Hospital - Venice
May 19, 2022