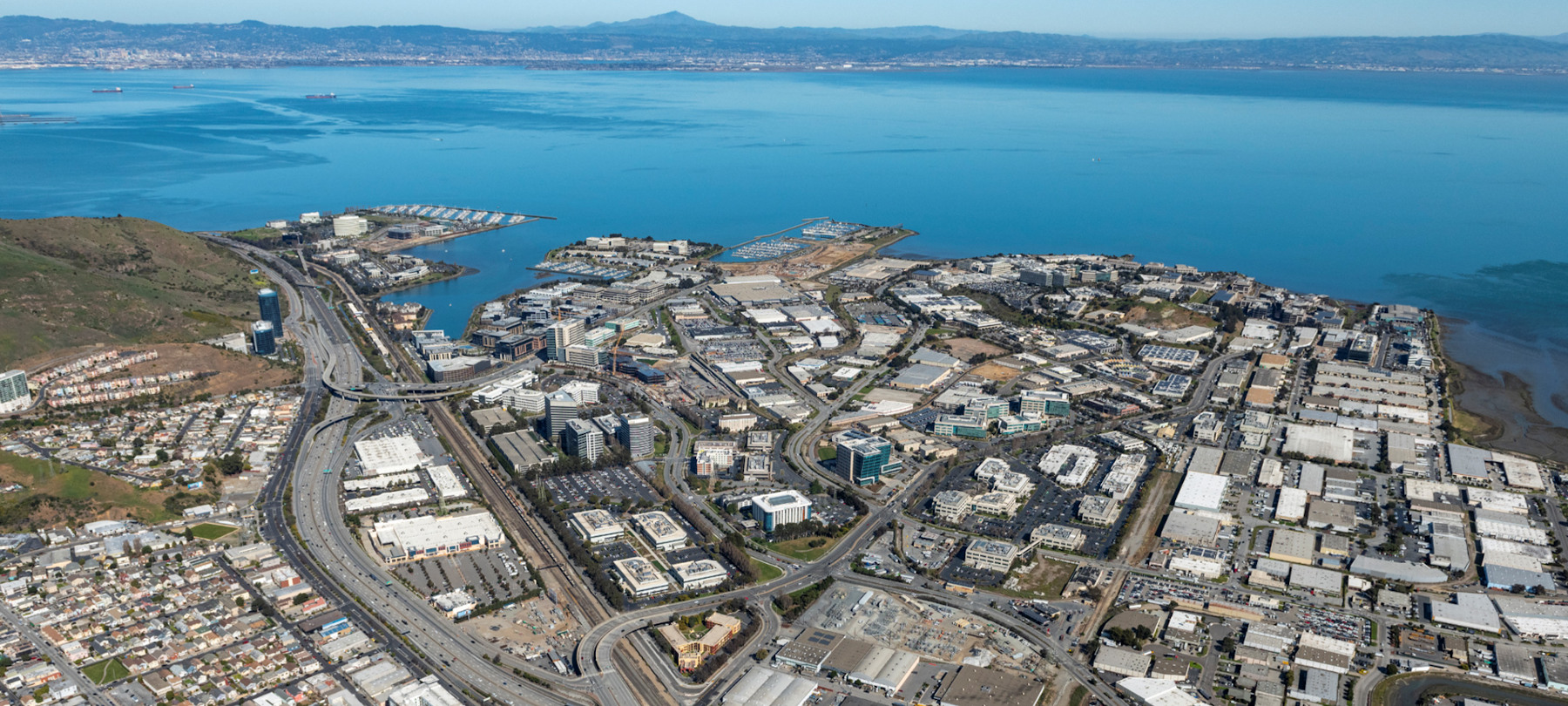 Life Science Gateway
Enhancing South San Francisco's Booming Biotech Hub
South San Francisco (SSF) is a global hub for life science research and workplace innovation – advancing its claim as the birthplace of biotechnology. Home to one of the largest clusters of biotech companies in the world, the city is widely known for its collaborative culture and entrepreneurial spirit – a destination urban oasis that continuously attracts best-in-class talent and dominates the international market for premier commercial real estate.
As leaders in the planning and design of highly specialized research and development facilities, Flad has been a committed contributor to SSF and the larger biotech industry for more than 80 years. Sharing a passion for scientific progress, our clients are tackling some of the greatest challenges of our time – from cell and gene-editing technologies to novel therapies and emerging diagnostics solutions – relying on us to provide responsive, flexible, world-class facilities that enhance their capabilities and potential for discovery.
We understand that designing for science is an inherently intricate process, one that extends far beyond mere building walls and facility design. We are charged with creating all-encompassing, engaging environments that effectively capture the essence of a client's unique culture while reinforcing a sense of purpose and community. Partnering with leading organizations and national developers, our approach integrates collaboration and rigorous planning with unparalleled industry expertise, resulting in millions of square feet of advanced, user-centric space and a robust portfolio of demonstrated project success that has transformed the landscape of South San Francisco.
Once underutilized, low-scale areas now boast vibrant, amenity-rich developments – such as BioMed Realty's Gateway of Pacific – organized to optimize the pedestrian experience and promote a sense of community. Whether accelerating the drug development process or pioneering paradigms for next-generation workplace design, one thing is certain – our clients are continuously raising the bar for life science research and innovation, setting a globally recognized standard and pathway for success.
A select sampling of our Bay Area portfolio:
Okta: Workplace Strategy
Kilroy Realty Corporation: The Exchange on 16th Street
BioMed Realty: Gateway of Pacific, Phase I
Confidential Client: Shared Innovation Center
Confidential Client: Process Research and Analytical Operations Improvements
Confidential Client: Potent Compound Facility
Nektar Therapeutics: Office Expansion

Beyond the Bay AreaWhile SSF's Gateway of Pacific campus is certainly one-of-a-kind, the concepts that shaped its design and architectural identity are not unique to the Bay Area. A growing number of companies and developers are looking toward other start-up, emerging, and flourishing biotech hot spots – such as San Diego and Southern California's Biotech Beach and the East Coast's Life Sciences Corridor. These regional hubs (highlighted in the map below) provide a unique opportunity for clients to widen their South San Francisco footprint while augmenting the user-centric and community-driven cultural characteristics of next-generation design.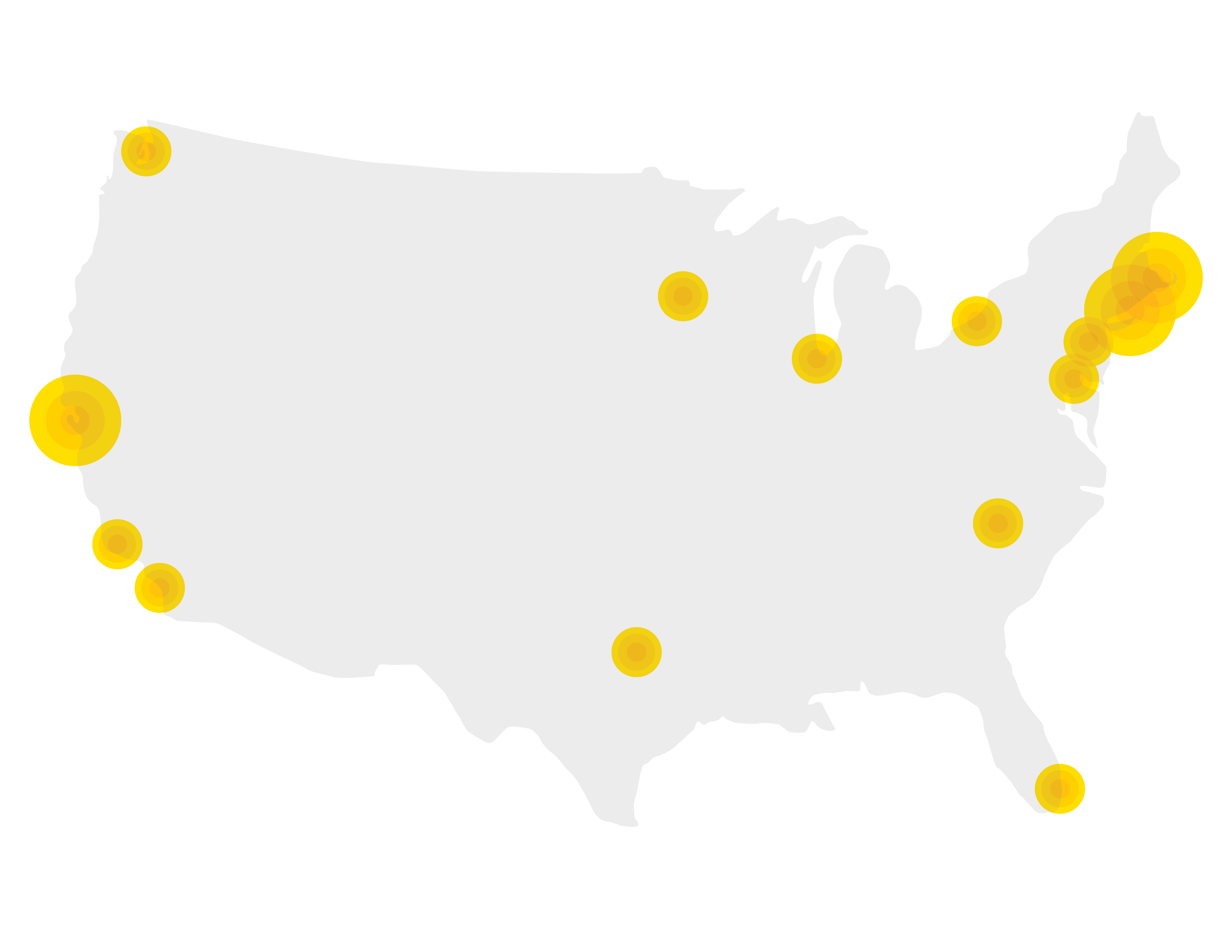 Seeking to establish or optimize a location within South San Francisco's booming biotech sector or seize opportunities in one of the above-referenced regional hubs? Whether expanding, renovating, or seeking to maximize synergy across locations, we help our clients improve operational efficiency while enhancing culture and a sense of community.
Contact us today to learn more

May 18, 2021