University of Alberta
Centennial Centre for Interdisciplinary Science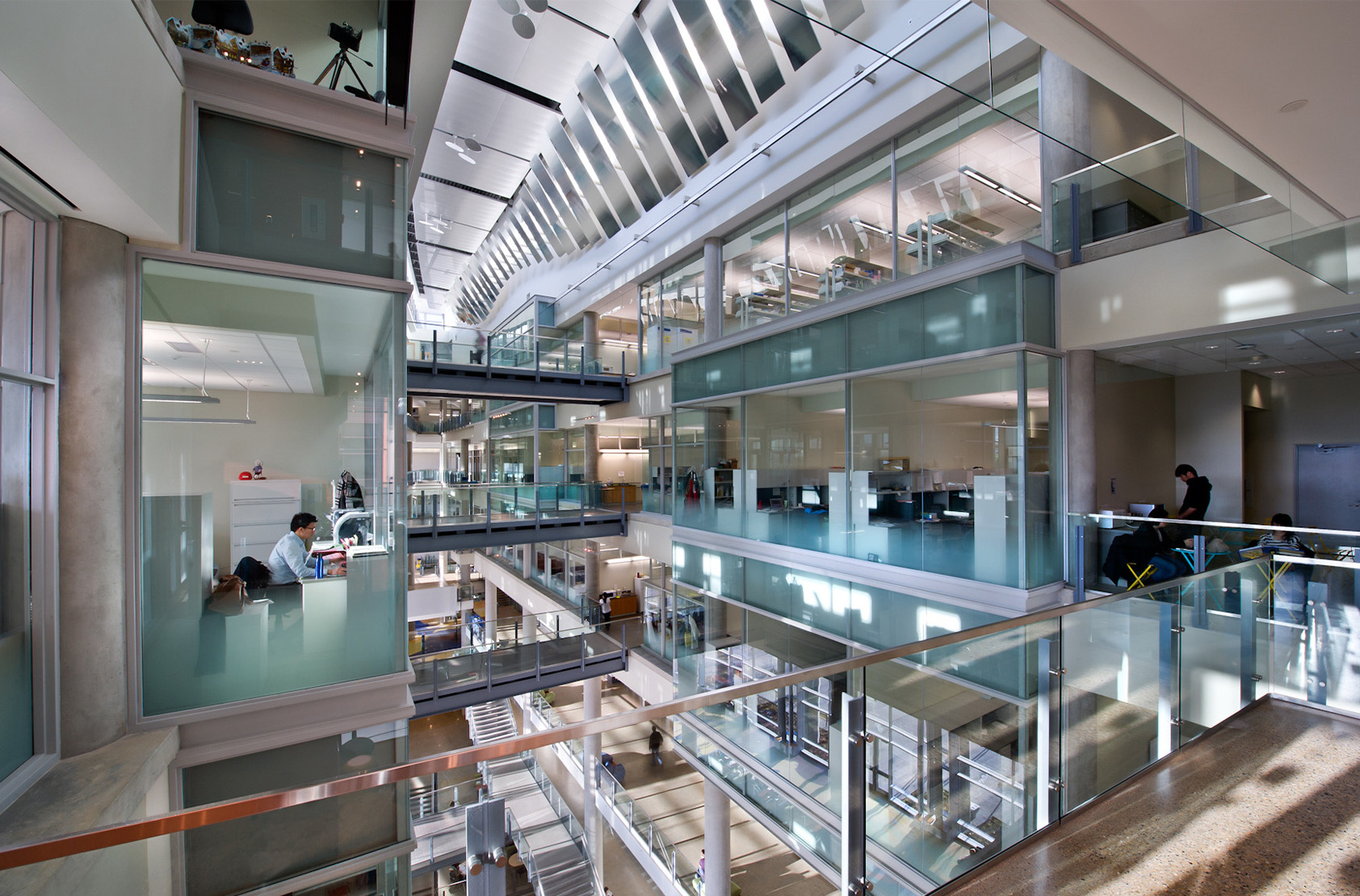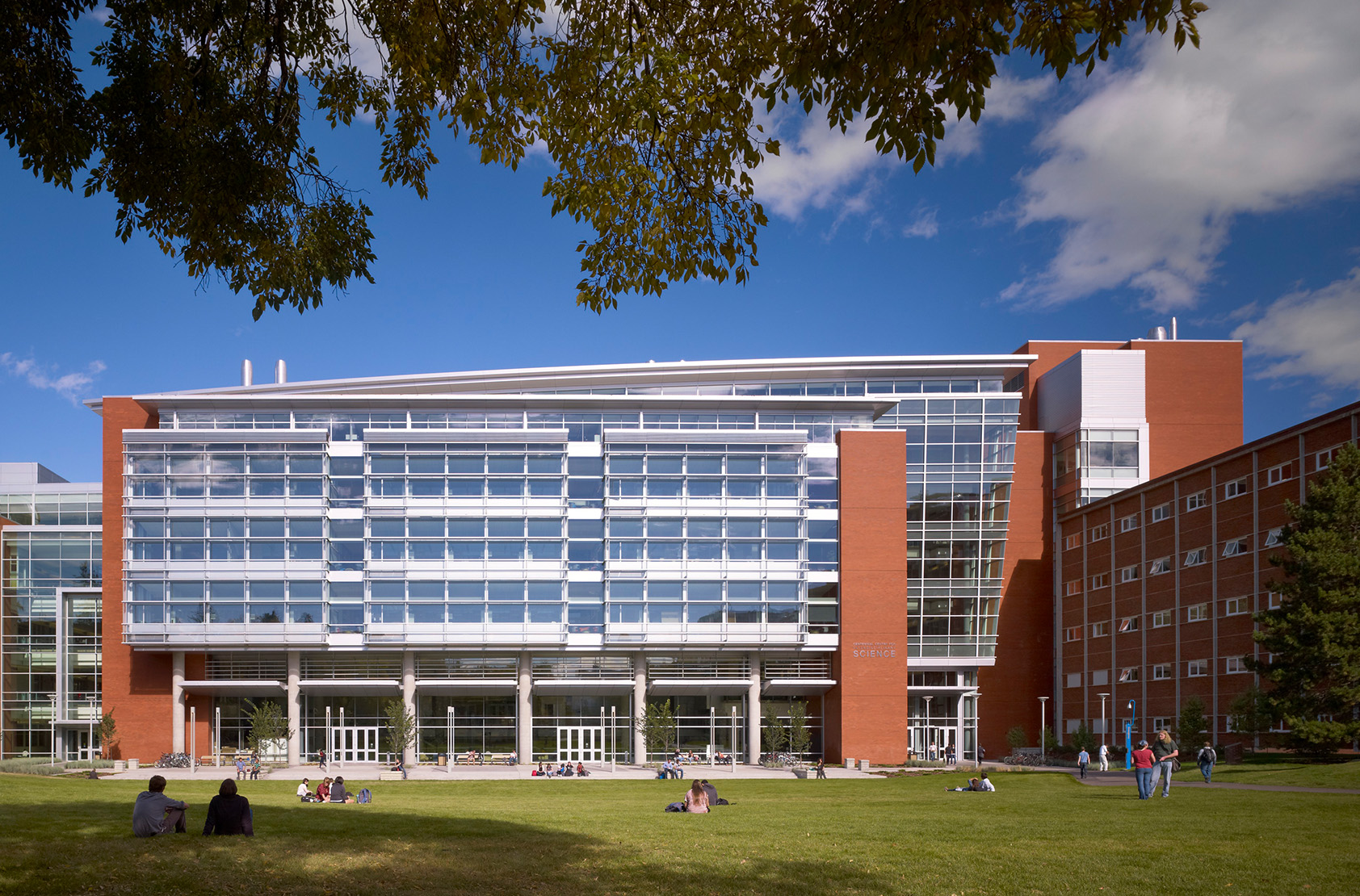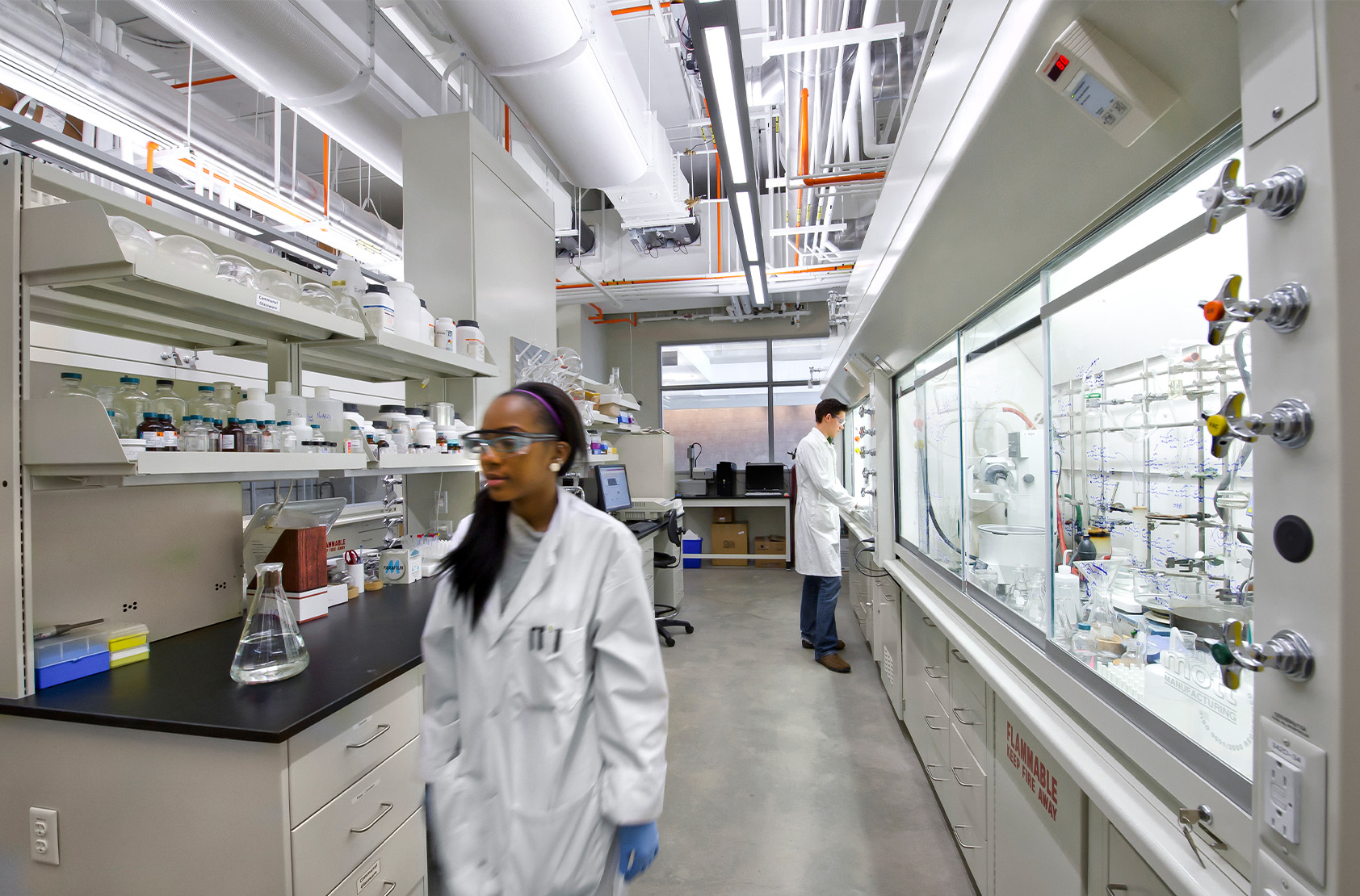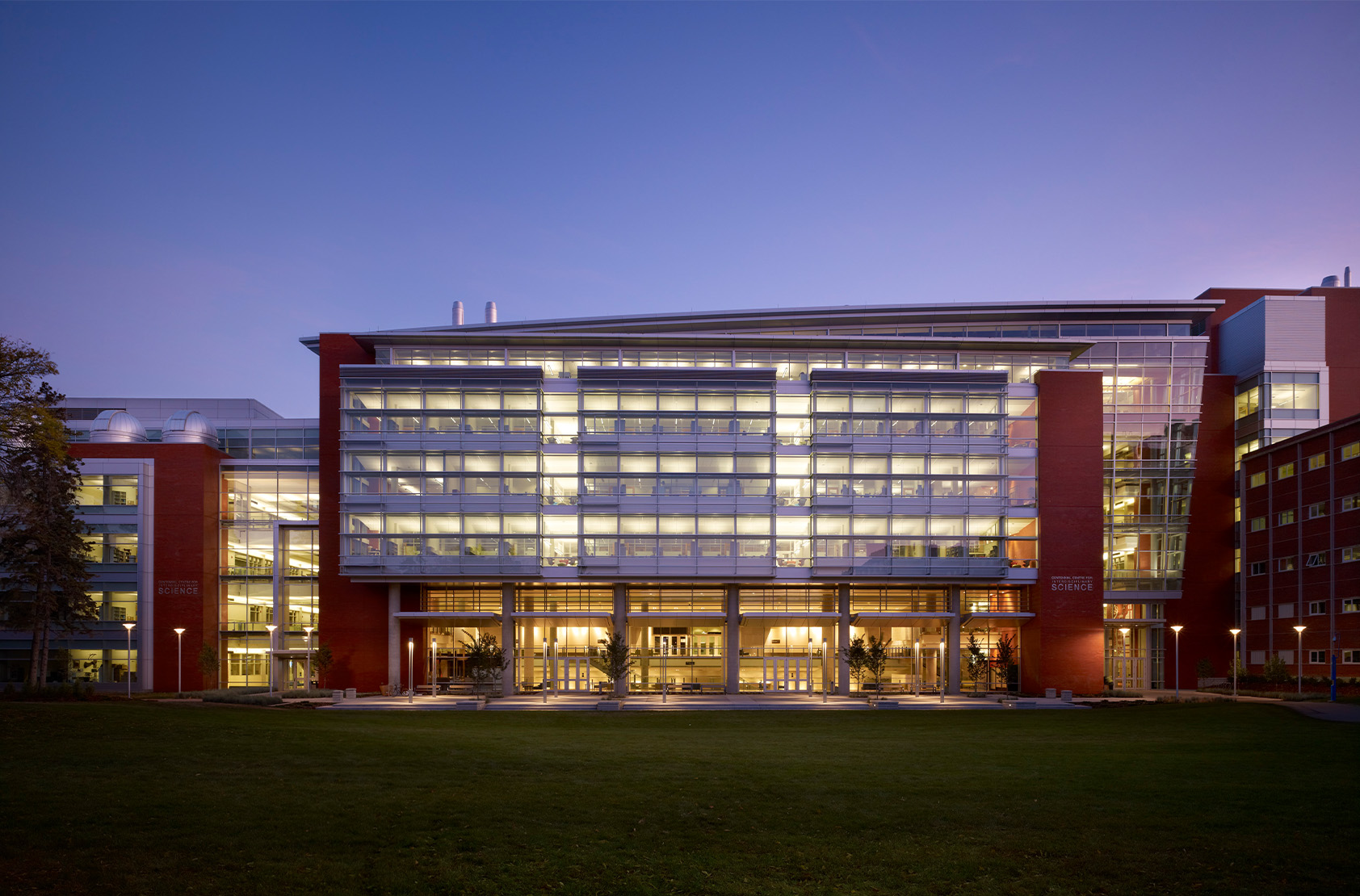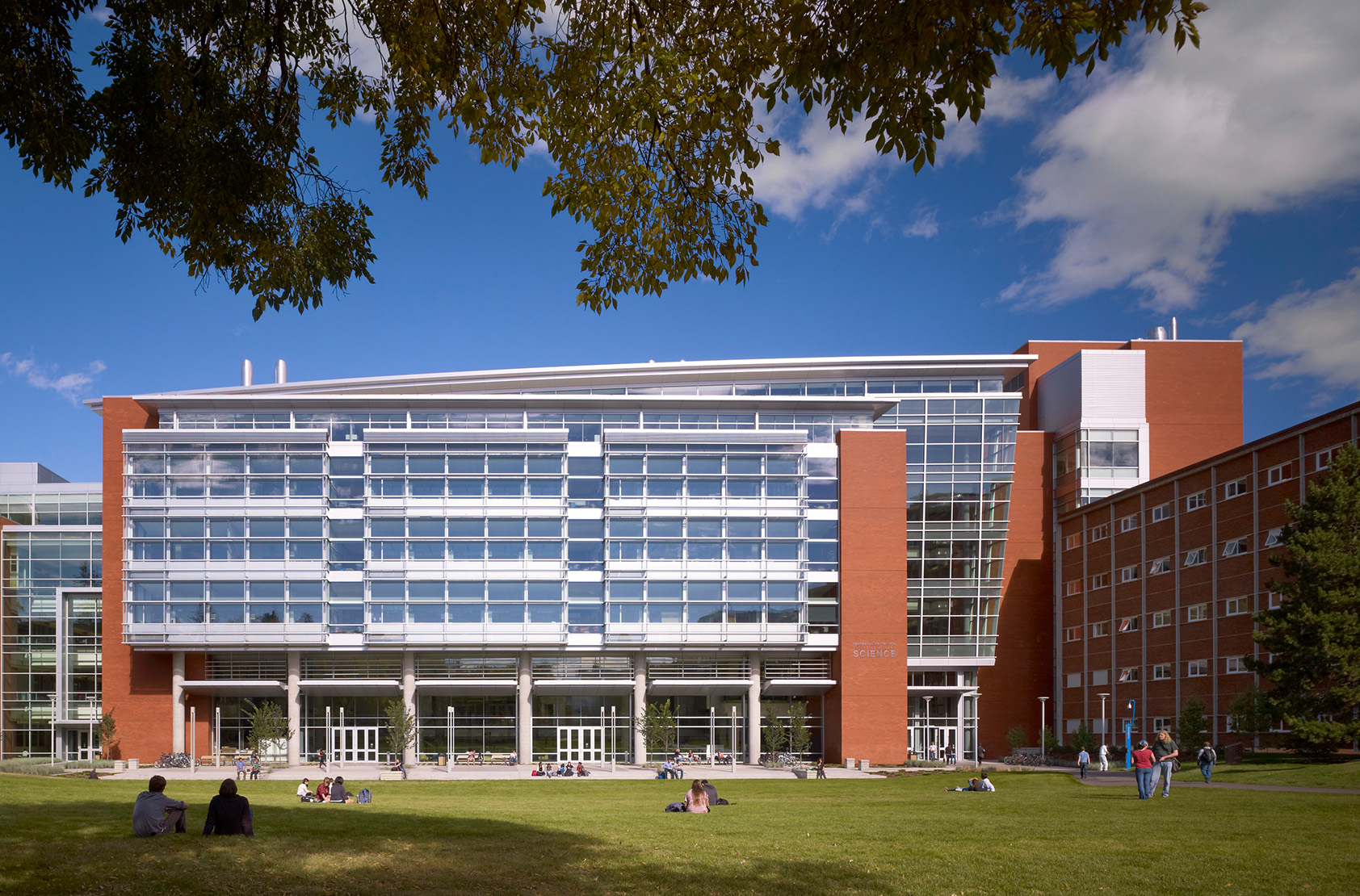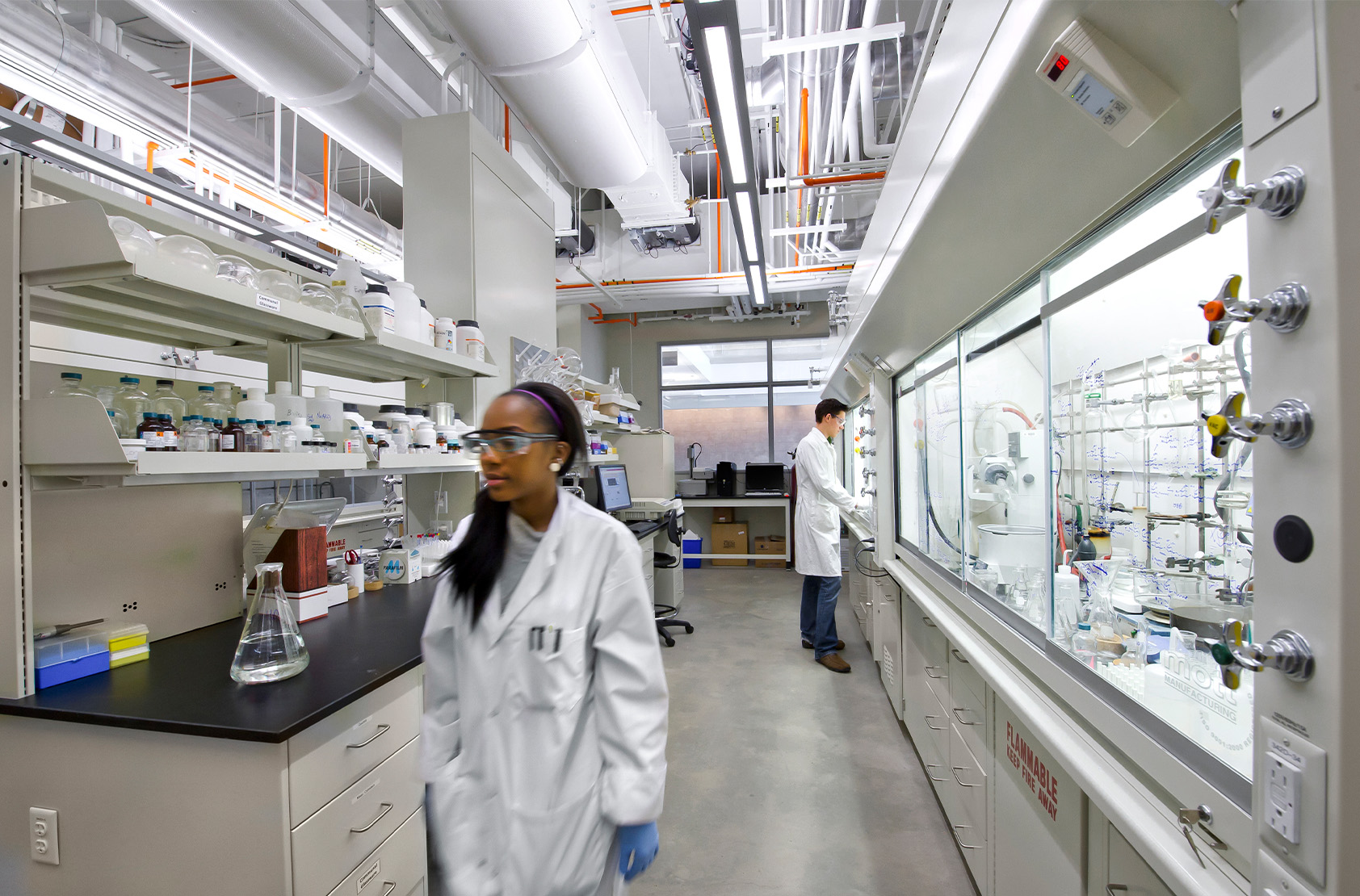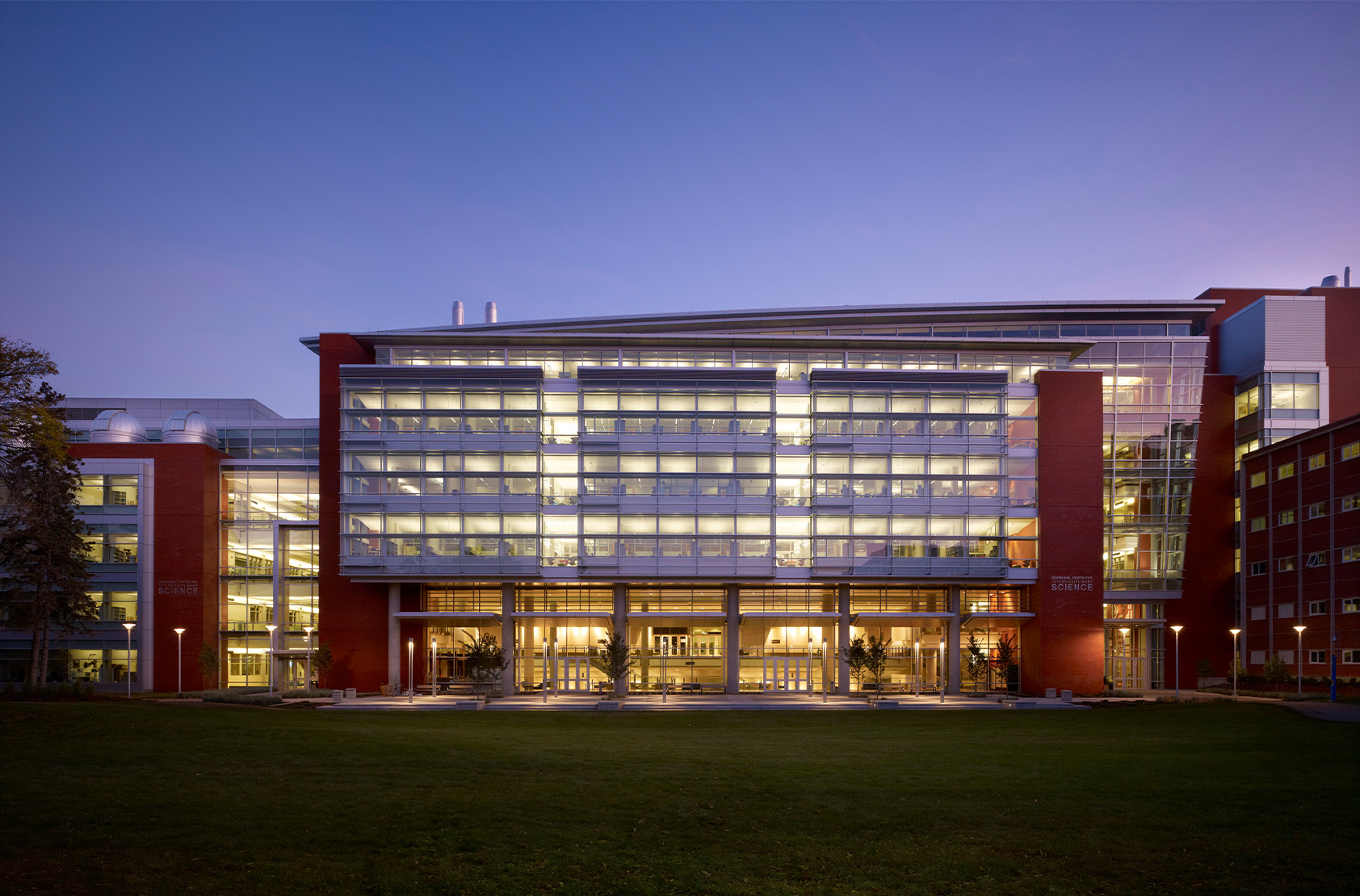 A knowledge "hub"
LocationEdmonton, Alberta, Canada
CertificationLEED Canada NC-Silver
The faculty at the University of Alberta envisioned adding a world-class, interdisciplinary science facility to its campus, including an educational and research center that addresses complex scientific questions, and a knowledge "hub" for the scientific, business, and community leaders of the future. The Centennial Centre for Interdisciplinary Science allows the university to realize several goals; provide state-of-the-art instructional facilities, accommodate strategic university growth in the sciences, cultivate an interdisciplinary research environment, and provide a life-work experience that will aid in the recruitment and retention of faculty from around the world.
Classrooms and laboratory functions will serve approximately 3,000 students and 1,000 faculty/staff from six disciplines. The flexibility to adapt to evolving scientific initiatives requires both highly specialized laboratory facilities and the ability to reconfigure research spaces cost-effectively. Lower floors provide 2,200 lecture theater seats, accommodating thousands of students on a daily basis. This activity, and the public nature of the main level, play a key role in the recovery and redevelopment of the original campus quadrangle; re-establishing the identity for the university's science faculty.
Joint Venture partners Flad Architects and ONPA Architects

Light and sunlight is so precious up there, especially during the long winter. So it was really important for us to find a way to integrate daylight into the building for as many of the occupants as we could. It was key in how we organized the building.

Laura SerebinAIA, LEED AP, PrincipalFlad Architects

CCIS prepares students for the highest level of scientific investigation. Faculty of science graduates will take on careers in fields that are now just beginning to evolve. CCIS is an open and collaborative environment - future scientific discoveries will come from many streams of science, and the confluence of creative thinking necessary to advance and sustain our world are here in this building.

Gregory TaylorDean of ScienceUniversity of Alberta