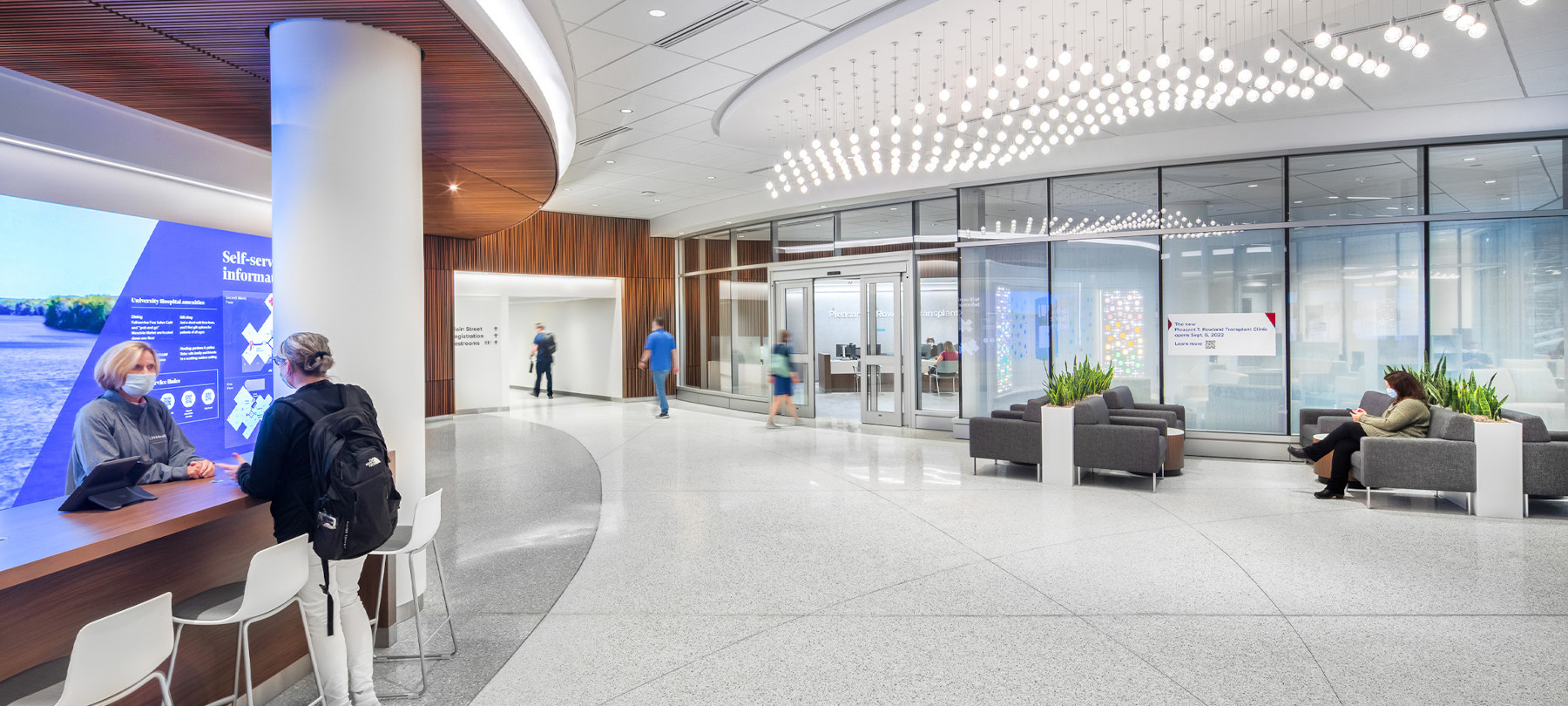 New Transplant Clinic Opens at UW Hospital
UW Health has opened its highly anticipated Pleasant T. Rowland Transplant Clinic at the University Hospital. With the goal of creating a better, more streamlined experience for all involved in the crucial and life-saving process of organ transplantation, the 10,000-square-foot clinic provides a new home and much needed space for growth for UW Health's world-class transplant program. Previously located in the hospital's lower level, the new space is situated in a prominent, main-floor location near the hospital entry where Flad designed a 6,000-square-foot lobby renovation in conjunction with this project.
Consolidating the full spectrum of patient services in one location alleviates the need for patients to travel to other areas of the hospital, easing stress and shortening time spent in the clinic. Flexible exam rooms, prep and recovery rooms, infusion and procedure rooms, private consultation rooms, and registration, along with a more comfortable and inviting reception and waiting area, are all housed in the new space.
By expanding the footprint for transplant patient care, enhancing wayfinding and guest services, and consolidating a wide range of transplant services in one convenient location, the project will support growth of this program of distinction for UW Health, enhancing its focus on patient-centered care and furthering its reputation as one of the best transplant centers in the country.
More on the opening here

American Girl Founder Donates $10 Million to Transplant Clinic

UW Health

Pleasant T. Rowland Transplant Clinic
September 12, 2022