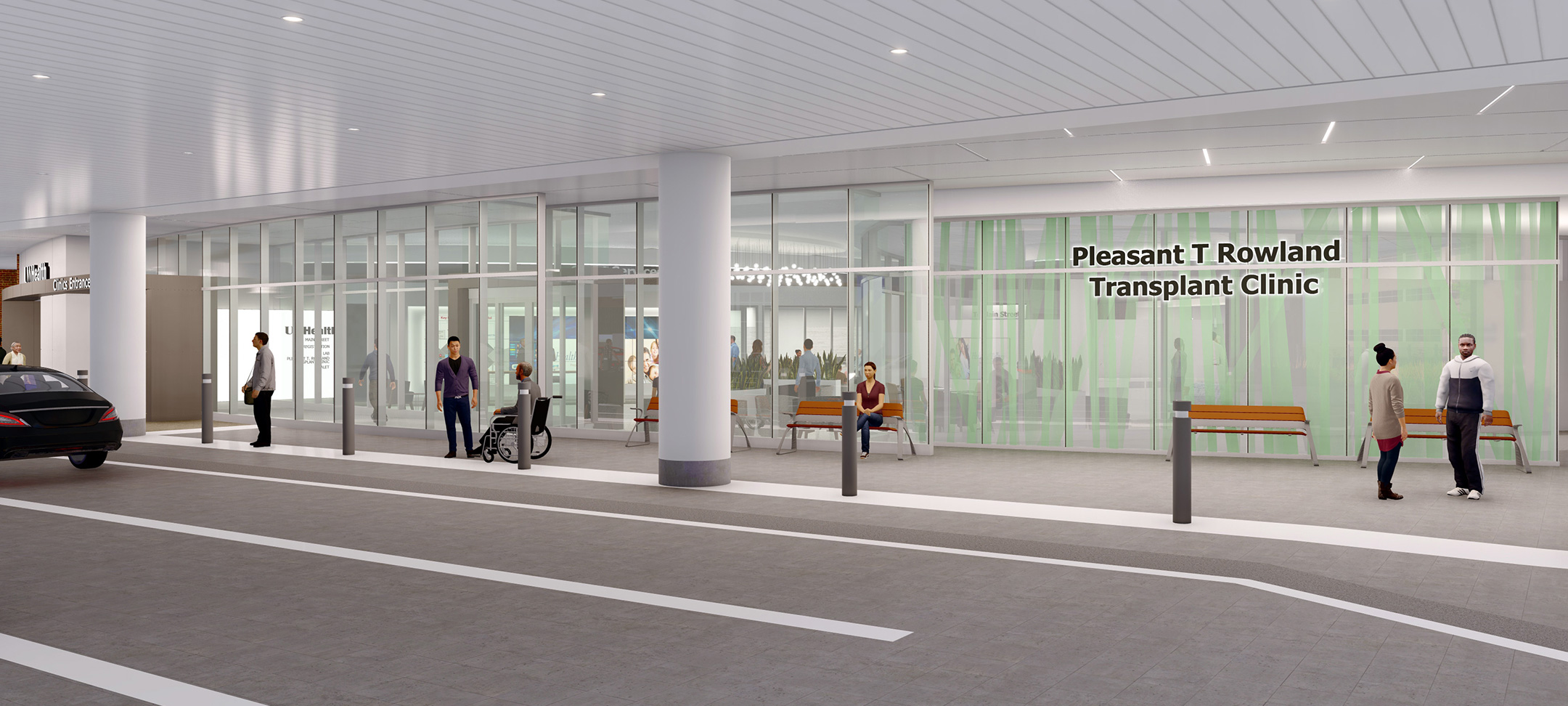 American Girl Founder Donates $10 Million to Transplant Clinic
Philanthropist and American Girl founder, Pleasant Rowland, has donated $10 million toward the construction of a new transplant clinic at UW Hospital in Madison, Wisconsin – one of the oldest and most successful transplant centers in the nation. Both the clinic and the cause are treasured by Rowland who, in 2012, underwent a life-saving kidney transplant at the existing UW Health Transplant Center. This experience inspired her generous support of the expanded clinic.
Flad was selected to design the new clinic to accommodate a wide range of transplant services and innovative research that is helping to shape the future of organ recovery, transplant surgery, and comprehensive care services. Currently located in the lower level of the existing hospital, the project will provide the UW Health Transplant Program with a new home on the main floor of the hospital adjacent to the front door in a prominent location on the Hospital's Main Street. The new location improves access and expands clinical space, reducing the need for patients to travel within the hospital for supporting services. Improved technology, a comfortable family lounge, and added patient-centered features will add to the enhanced patient and family experience throughout all stages of the continuum of transplant care.
Construction is slated to begin in spring of 2021.
Read the full article

UW Health

Pleasant T. Rowland Transplant Clinic
February 18, 2021