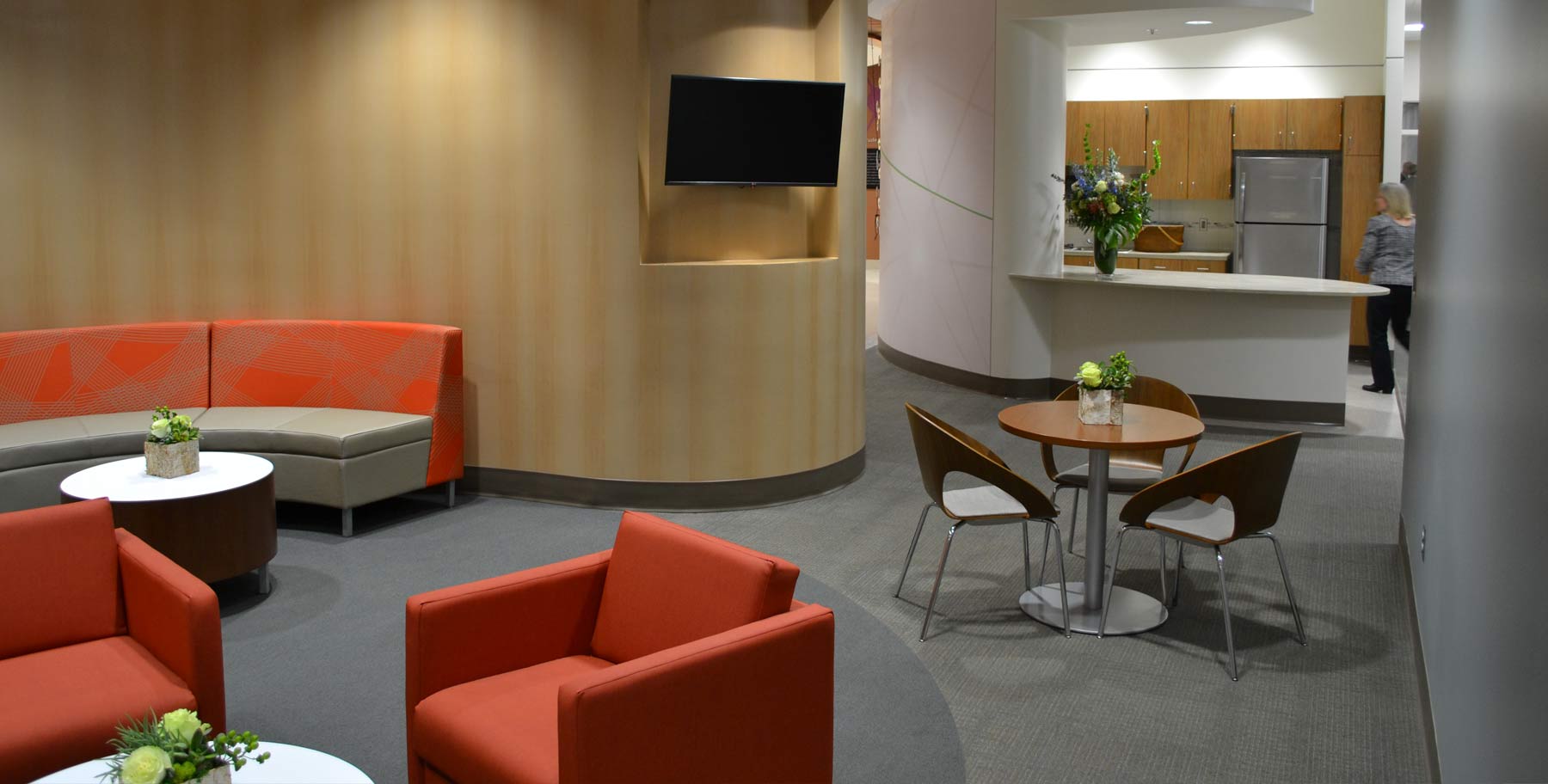 A Boost for Neuroscience
UMMC Translational Research Center Opens
Marking a significant milestone in biological and cognitive research, the Translational Research Center has opened on the University of Mississippi health sciences campus. The opening of the building, which was funded by a $26 million grant from the National Institutes of Health, is the culmination of a journey that began when the university won a smaller grant from the National Institute of Standards and Technology, intending to create translational incubator space for start-up companies. Flad's early involvement in the development of the Translational Research Center, partnered with local firm Foil-Wyatt Architects & Planners, included serving as an intermediary to NIST, helping the agency's representatives understand how the evolving project would meet the goals of both the U.S. Department of Commerce, which oversees NIST, and the NIH.
The building features wet and dry neuroscience labs and a variety of components utilized by the Center for Biostatistics and Bioinformatics, among others. But the centerpiece of the six-story, 106,000-square-foot building is the MIND (Memory Impairment and Neurodegenerative Dementia) Center, which inhabits the building's first floor, combining clinical space with areas intended to broadcast the program's successes in research. Because of its position as a hub for research into Alzheimer's disease, Flad's design gives special attention to size, scale and materials that aid in wayfinding and help stimulate the brain — bold colors, bright spaces, curved forms and lively graphics. At the same time, the building is meant to mimic the experience of going to a professional practice clinic, with an approach that is both pedestrian- and vehicle-friendly and an interior that features ample glass, upscale finishes and comfortable furniture. Corridors on the clinical side are intended to help with the testing procedures of subjects, while those on the administrative side serve as a showcase for the center's cutting-edge research and programs.
With access to more than 25 years of groundbreaking research led by Dr. Tom Mosley, a nationally recognized leader in the study of cognitive decline, the MIND Center has the potential to change the course of more than 40 million lives affected by Alzheimer's disease worldwide.
University of Mississippi Medical Center

Translational Research Center
November 14, 2017