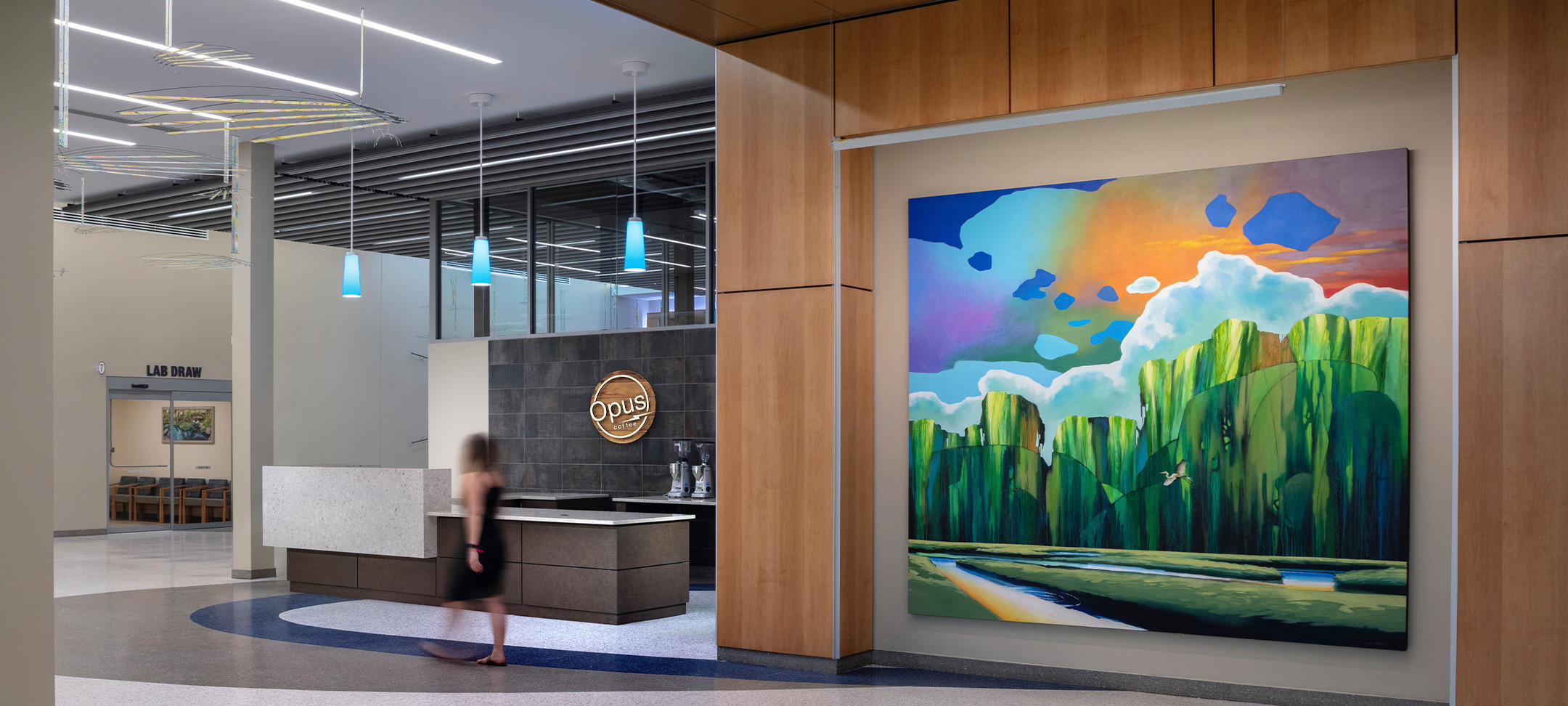 UF Health The Oaks Wins Again
In addition to the recent recognition from ABC Florida First Coast, The Oaks project for the University of Florida Health (UF Health) has been awarded a 2020 Design Award from the Tampa Bay chapter of the American Institute of Architects. The distinction recognizes excellence in architectural design in the chapter's seven-county region. This year's celebration honoring award winners was held virtually.
The innovative adaptive reuse project, which transformed a former big box retail space at a popular shopping mall into a 139,000-square-foot, cutting-edge ophthalmology, otolaryngology, and audiology clinic, is being honored for its inspired design which leveraged challenges from the existing site for cost/time savings and unique, highly patient-centric design solutions.
Congratulations to the project team for another well-deserved award for this imaginative transformation that resulted in an inviting, modern, and conveniently located specialty clinic unlike anything else in the area!
About the Project

Read the Story

November 12, 2020