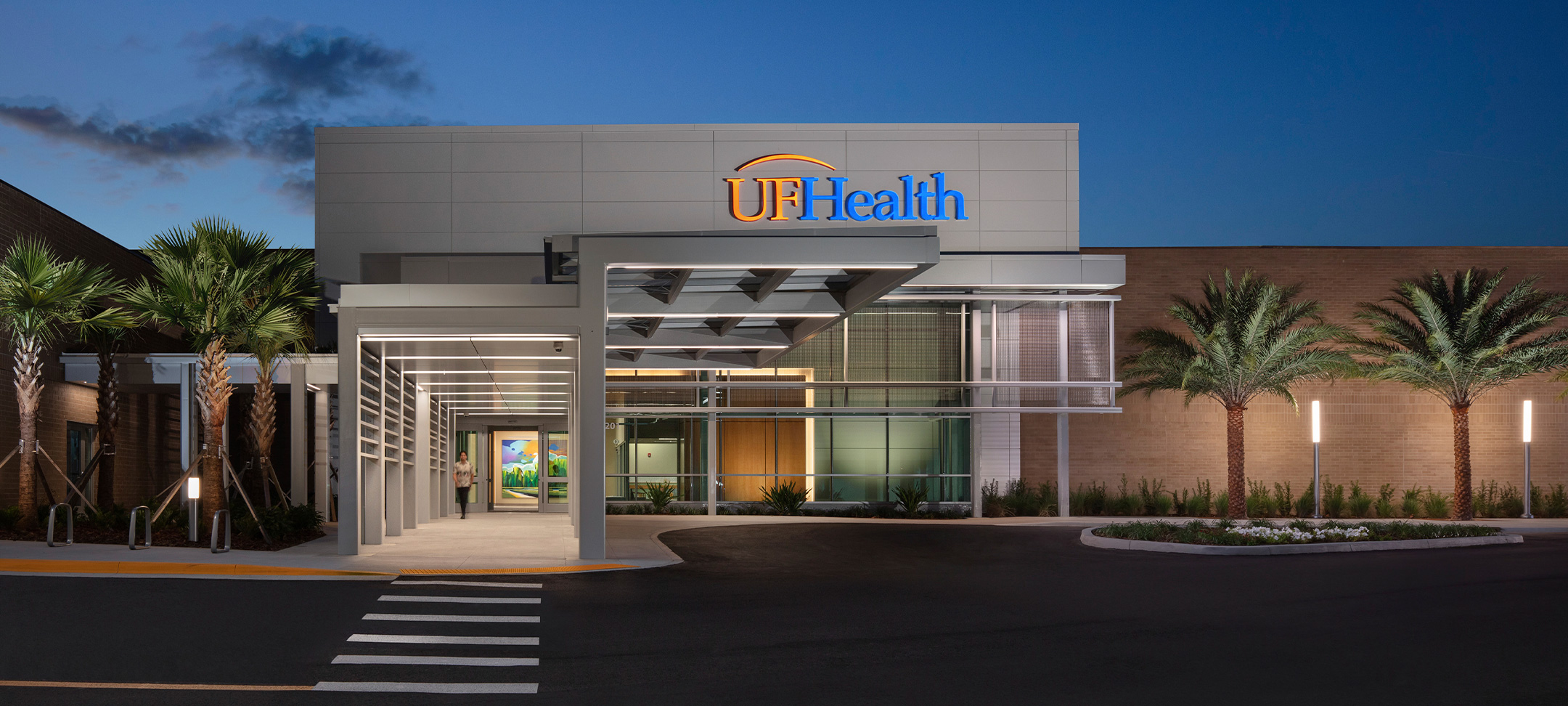 Flad Project Recognized with ABC Eagle Award
The Oaks project for the University of Florida Health (UF Health) was recently honored with an Excellence in Construction Eagle Award from ABC Florida First Coast. The distinction recognizes projects that represent the highest level of achievement in construction and honor the most innovative and high-quality construction projects.
UF Health The Oaks is a 139,000-square-foot, cutting-edge ophthalmology, otolaryngology, and audiology facility built in a former big box retail space at The Oak – a popular shopping mall in Gainesville, FL. The facility includes 87 exam rooms, 15 procedure rooms, eight treatment rooms, and ten sound booths across the three co-located practices. A second phase outpatient surgical center that supports the ophthalmology and otolaryngology practices, also designed by Flad, recently opened in the facility as well.
The new specialty clinic brings vital medical services into the heart of the community while also invigorating the popular shopping area. The innovative space – unlike anything in the area – is a visually memorable, highly patient-centric asset to northern Florida.
Read About the Project

Explore the Project Story

October 21, 2020