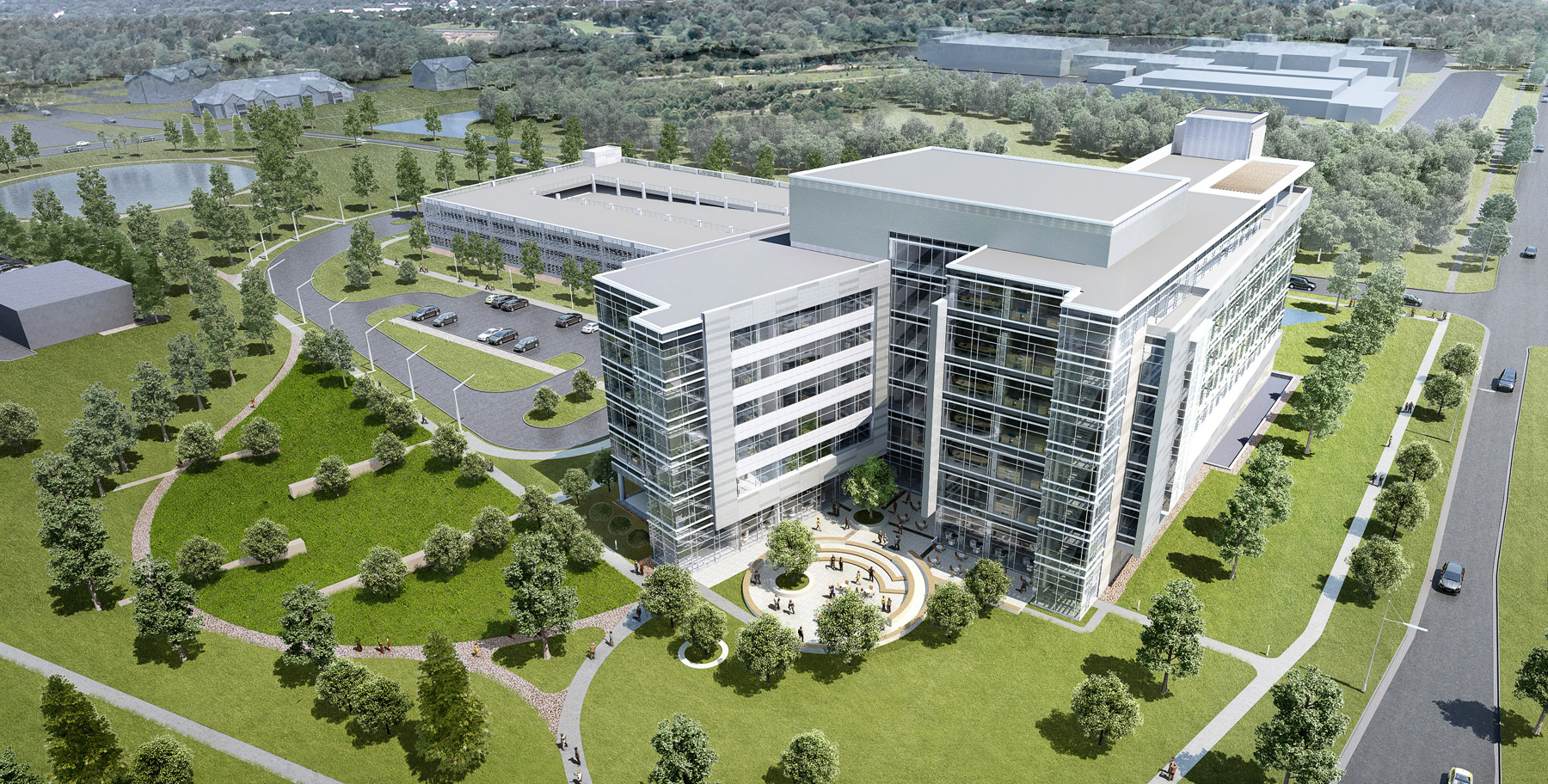 Sentry Insurance Breaks Ground on New Office Building
A groundbreaking ceremony was held June 22 for a new office building to serve Sentry Insurance in Stevens Point, Wisconsin. The seven-story, 270,000-square-foot building, located across the street from Sentry's national headquarters, is designed by Flad to reflect the company's progressive attitude toward the nature of the work and the character of the workplace. The building's "parallel bar" structural form is a direct response to the company's new brand and logo, which promise "two equal parts of a conversation."
Each equally sized wing is oriented to provide the proper solar alignment, with the wings shifted to allow more access to daylight and views. The wings are linked together by means of a central core providing a six-story interconnected skylit atrium flooded with light from the west. By connecting each level with an ornamental stair, the atrium promotes interconnectivity and collaboration among users. The building will feature customizable office spaces, meeting and conference rooms, an on-site cafeteria, fitness and wellness centers, and health services. Also included is a terrace with gardens and plentiful indoor and outdoor spaces for associates to unwind.
Its height (it will be the tallest structure in the area) and prominent location where the interstate highway system meets the entrance to the city presents a gateway opportunity for Stevens Point. The campus's three primary structures have been arranged to allow for future building expansions, while maintaining the appearance of a completed composition at its inception. The project is scheduled to be completed in the late fall of 2018.
Sentry Insurance

Office Building
April 11, 2017