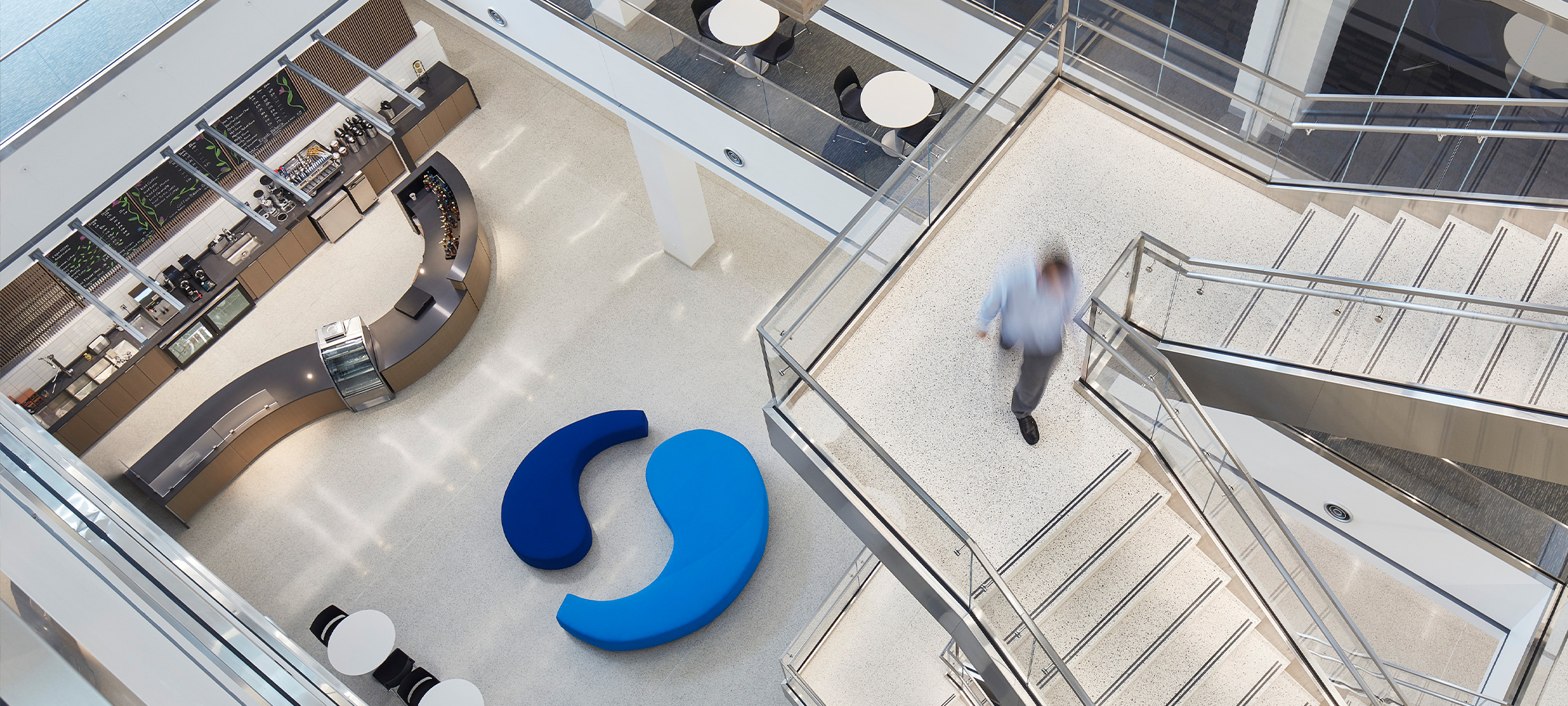 Flad Recognized for Outstanding Office Building Design
The new, stunning Sentry Insurance office building was recently featured in Interior Design Magazine for its captivating design that incorporates visual and conceptual brand elements into the built environment. The result is an impressive, functional, and dynamic workspace that empowers employees and celebrates collaboration and innovation.
The building's overall structural design is a direct representation of Sentry's logo and corporate identity, which promises two equal parts of a conversation. Two wings, each sited for optimal solar alignment to allow for plenty of natural daylight, are linked together by a central, six-story atrium that houses numerous campus amenities, open and private office environments, ample meeting and collaboration breakout spaces, and a breathtaking rooftop terrace for corporate events.
To learn more about the Sentry building design and its unique architectural components, check out the full article linked below.
Interior Design Magazine

read the full articleSentry Insurance

Office Building
December 30, 2019