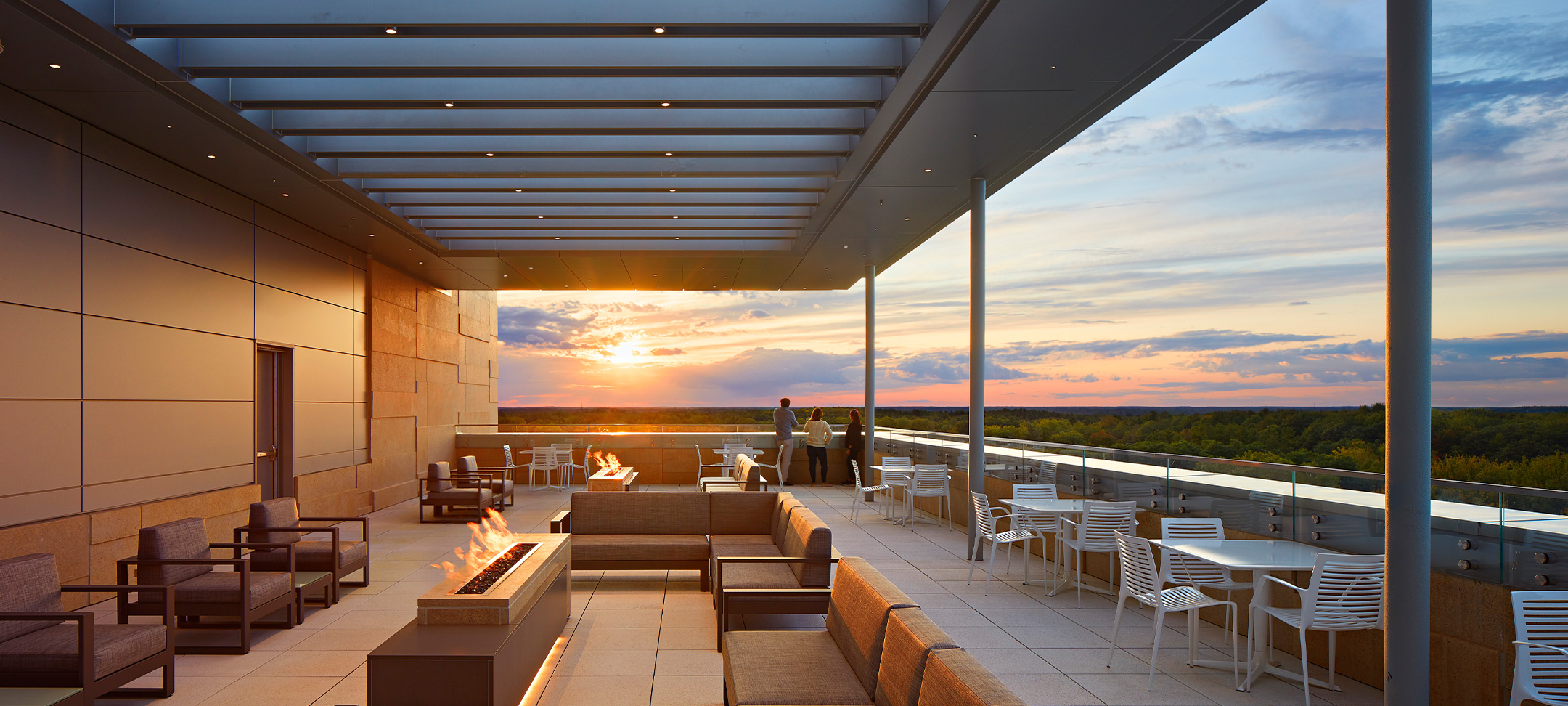 In Business Magazine Recognizes Flad
Despite having to temporarily postpone their 13th annual Commercial Design Awards program, In Business Magazine recently honored the 2020 winners in their April print magazine and online. The Commercial Design Awards celebrate Dane County's influence on notable architecture in the state of Wisconsin. Flad was presented the award for Best New Development – Office for its design of Sentry Insurance's new office building in Stevens Point.
Sentry Insurance enjoys a long history of serving the city of Stevens Point and greater central Wisconsin communities, making the state a better place to live and work. The project's prominent location at the northern edge of the city creates a unique landmark gateway experience at its entry. Site features were designed to be highly visible to those passing by, while also creating a visual dialog with the existing headquarters building located across the street. The new facility links the past with the present and solidifies Sentry as a trusted civic partner, economic driver, and contributor to the quality of life in central Wisconsin.
The new office building provides Sentry Insurance staff and visitors with an energizing, flexible, and modern workplace environment that fosters innovation, collaboration, and connectivity. It enhances the organization's ability to recruit and retain top talent while also paving the path for a future of continued success.
Read the Full Article

2020 Commercial Design AwardsSentry Insurance

Office Building
April 14, 2020