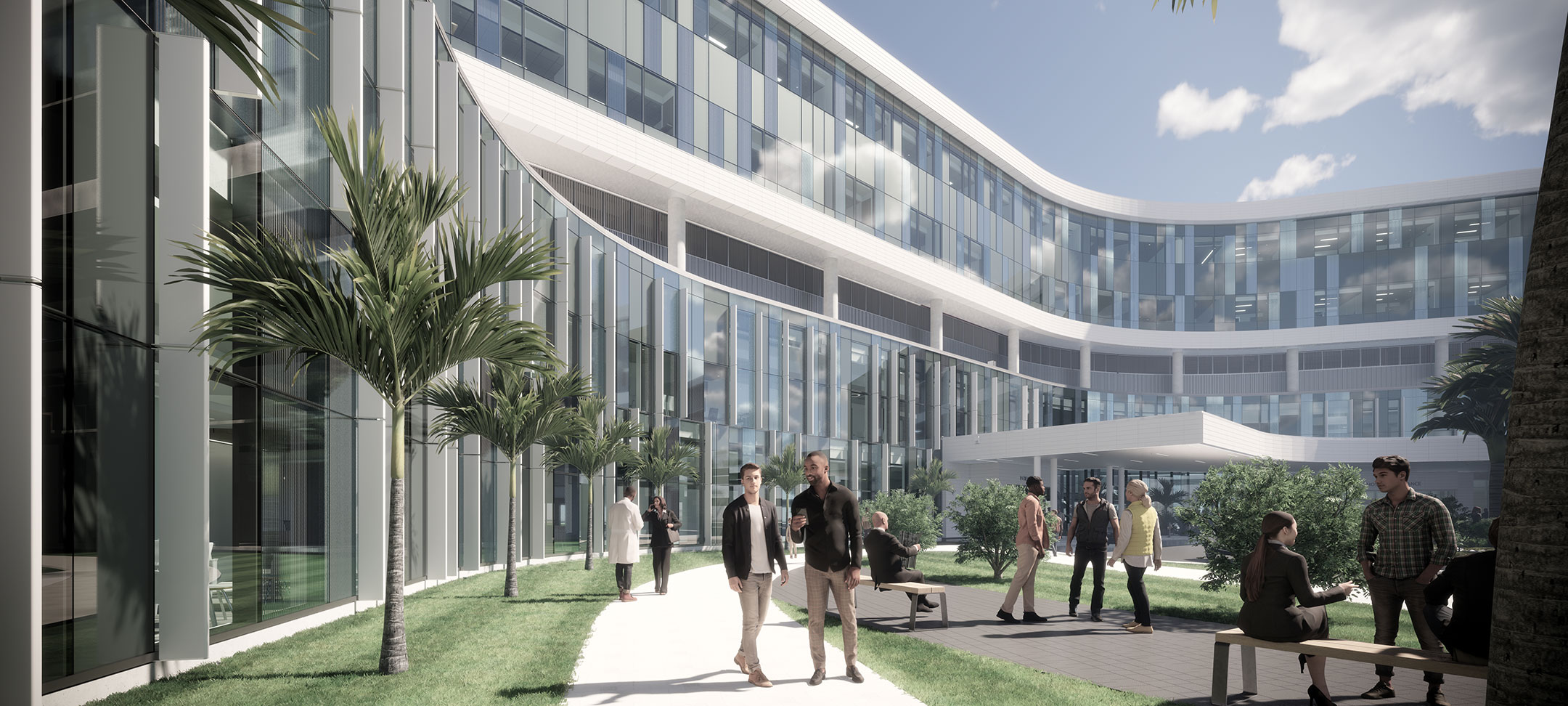 COVID-19 Lessons Incorporated into New Hospital
Construction of the new Sarasota Memorial Hospital (SMH) campus in Venice, Florida remains on schedule with the exterior glass installed and interior rooms of the facility beginning to take shape. The new, 350,000-square-foot hospital designed by Flad is on pace to open in the fourth quarter of 2021, despite challenges resulting from the pandemic.
After the recent immersive VR experience which allowed SMH staff to explore and experience the space by virtually navigating the rooms with the aid of VR headsets, staff members have offered direct input on the hospital's internal layout. This input, coupled with lessons learned from treating COVID-19 at the Sarasota Memorial Hospital campus in Sarasota, may impact room design in the current wing and the subsequent expansion. Notably, the team is currently exploring converting one unit to all negative pressure rooms.
The campus will open as a 110-bed, full-service hospital with 90 acute care suites and 20 private observation suites, including 28 emergency room beds and eight surgical suites. The entire hospital shell is being constructed currently, which will allow for a later expansion to a 300-bed facility, making this the largest expansion project in the system's 94-year history.
In the News

Florida Headline News / Herald-TribuneSarasota Memorial Health Care System

Sarasota Memorial Hospital - Venice
June 24, 2020