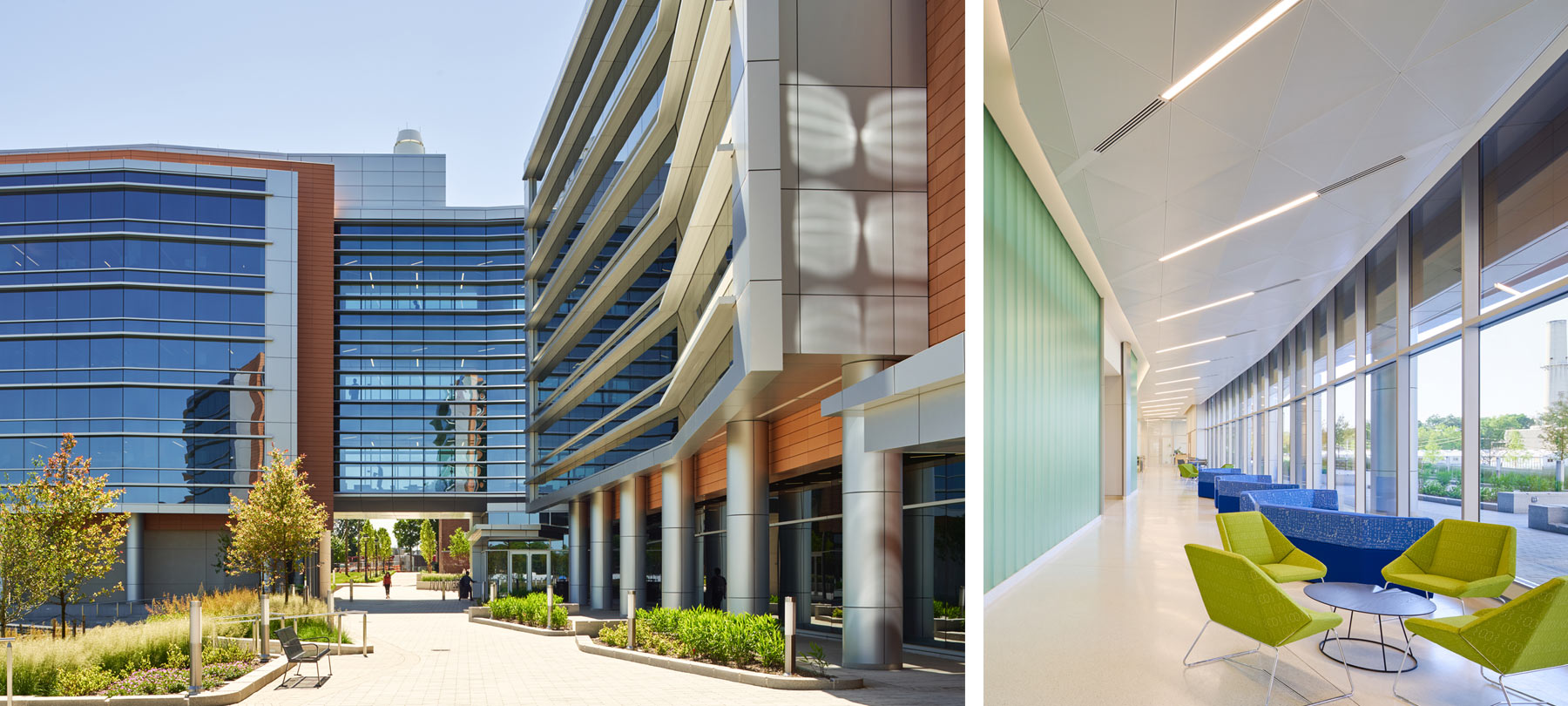 Flad Presented with AIAW Merit Award for Rutgers Project
AIA Wisconsin has honored Flad with a Merit Award for the Rutgers University Chemistry and Chemical Biology Building, which was completed in 2018. Presentation of Honor and Merit Awards were made at the AIA Wisconsin Design Awards luncheon, held at Monona Terrace Community and Convention Center in Madison.
Designed to support cutting-edge research, the LEED Gold-designed Chemistry and Chemical Biology Building is a new, dynamic gateway for the north end of campus, creating a destination for the university population, corporate partners, and the wider community. Many types of research are housed in the CCBB, including synthetic organic and inorganic chemistry; physical organic and analytical chemistry; and physical, biological, and materials chemistry. In response to the wide variety of research, a modular design was developed for the general lab area with a consistent size and layout. This flexible approach, coupled with an open lab concept, allows for efficient use of space as labs are adjusted based on researchers' needs. Shared specialty core facilities are located together on the basement level with careful consideration for specialized environmental requirements, including vibration isolation, acoustics, temperature, and humidity.
The building encourages interaction and impromptu sharing of ideas through a combination of dedicated public spaces on each lab floor, visual transparency, and convenient proximity of principal investigators, post docs, and grad students. The program accommodates a 120-seat auditorium and two flexible classrooms on the ground floor. Adjacent to the classrooms, the building's lobby is designed to double as a casual presentation and gathering space.
Rutgers University

Chemistry and Chemical Biology Building
May 10, 2019