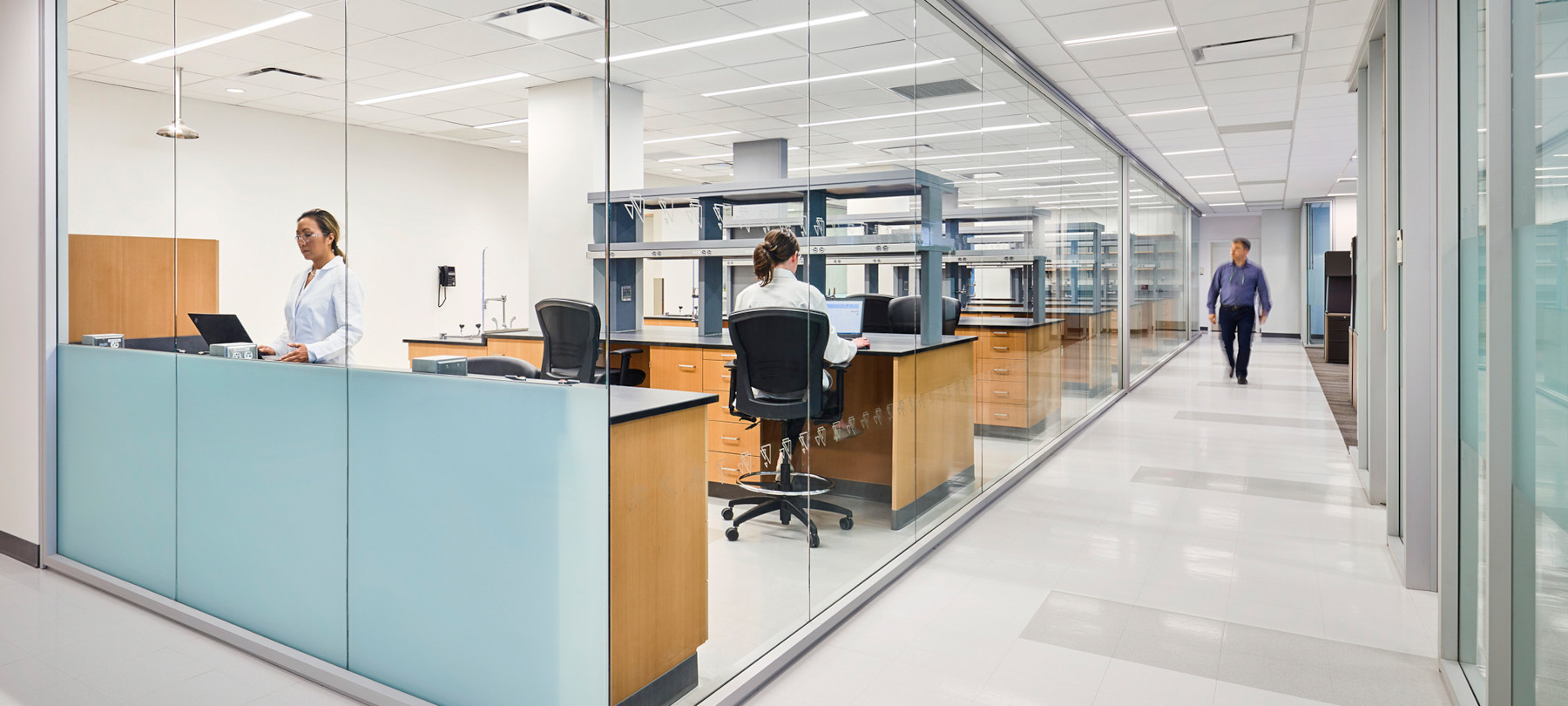 Flad's Northwell Health Lab Renovation Featured in Tradeline Article
Flad partnered with Northwell Health, New York State's largest healthcare provider, to renovate the fourth floor of the Feinstein Institutes for Medical Research. As the institute anticipates steady growth in the coming years, a major focus of the project was to upgrade the building infrastructure to handle increased capacity and efficiency in the labs while also providing the flexibility to meet researchers' evolving needs for years to come.
By repurposing underutilized space and moving administrative offices to a new location, the renovated 20,000-square-foot space can now accommodate an additional 13 principal investigators and 92 researchers. It also features a BSL-3 containment laboratory for the study of COVID-19 and other pathogens that pose a risk of becoming pandemic. The Feinstein Institutes' mission is to support research in the effort to produce knowledge that can help cure disease and change the way medicine is practiced.
The $34.7 million project was funded in large part by a $30 million grant from New York's Empire State Development. Plans are in place to renovate the second and third floors of the facility in the coming years.
Read the Tradeline article

Learn more about Flad's healthcare projects

Northwell Health

Feinstein Institutes for Medical Research, Partial Renovations
September 02, 2022