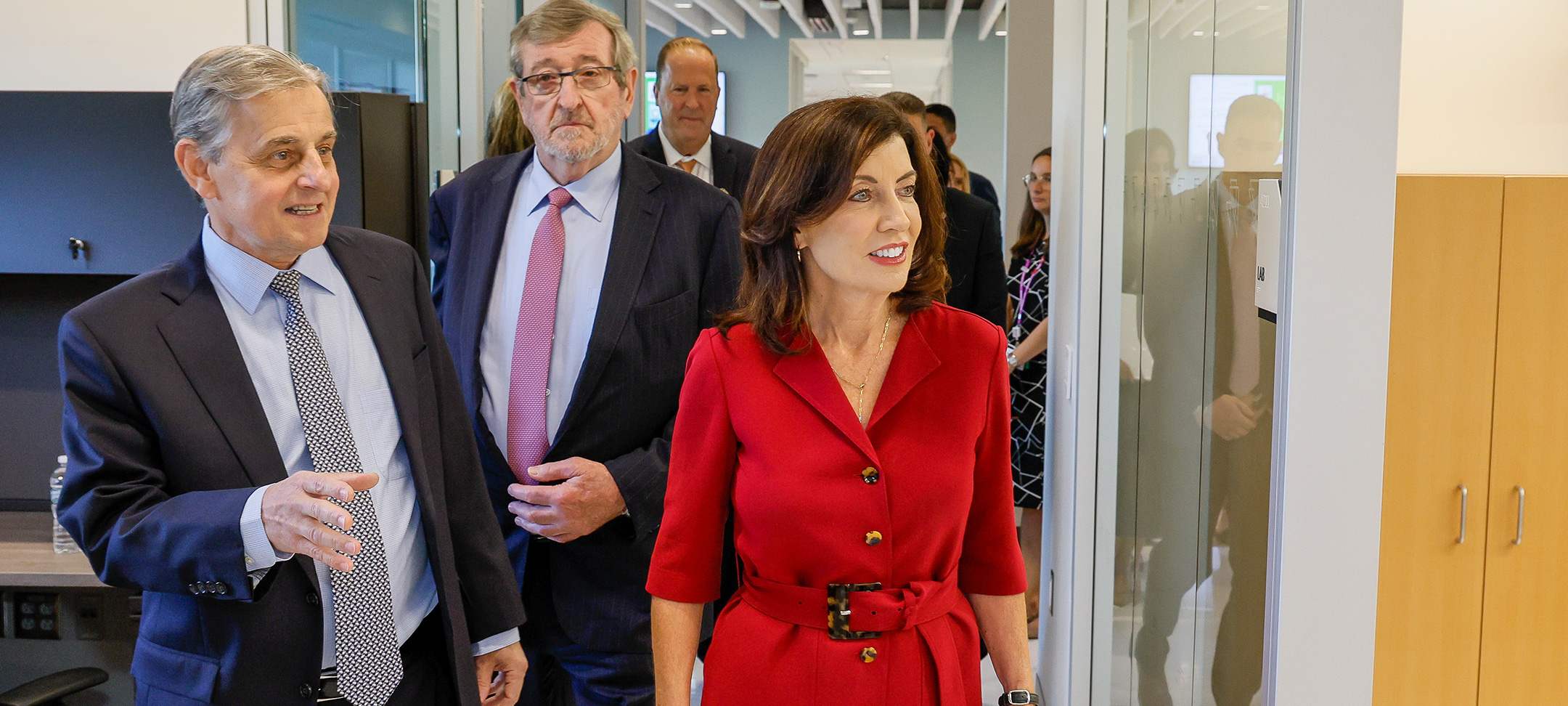 Northwell Health Celebrates Feinstein Institutes Renovation with Visit from Governor
New York Gov. Kathy Hochul recently visited Northwell Health's Feinstein Institutes for Medical Research to celebrate the completion of Flad's $35 million renovation to the fourth floor of the state-of-the-art research facility. The renovation features 20,000 square feet of laboratories and offices focused on advancing groundbreaking, scientific research in bioelectronic medicine.
Among those attending the ceremony was a patient who participated in clinical trials conducted at the institute and successfully underwent therapy to restore complete motor function and sensation, which had been lost in a car accident. This groundbreaking research at the Feinstein Institutes has sparked attention among leading medical researchers who are interested in learning how this work might unlock additional cures and therapies for other neurological diseases and injuries.
Gov. Hochul described the Feinstein Institutes as part of a developing research corridor that begins with the Cold Spring Harbor Institute, a pioneer in DNA research and continues to the Feinstein Institutes, Stony Brook University, and culminates with the Brookhaven National Laboratory. Collaboration among these institutes will further advance initiatives and medical research in Long Island with significant impacts to the local economy. Flad has designed laboratories for three of these institutions.
The governor concluded her address by announcing a $10 million grant to further the renovation of additional laboratories for this important research.
Photos courtesy of Northwell Studios Photography
Read more from Northwell Health

Governor Hochul tours renovated Feinstein InstitutesNorthwell Health

Feinstein Institutes for Medical Research, Partial Renovations
October 06, 2022