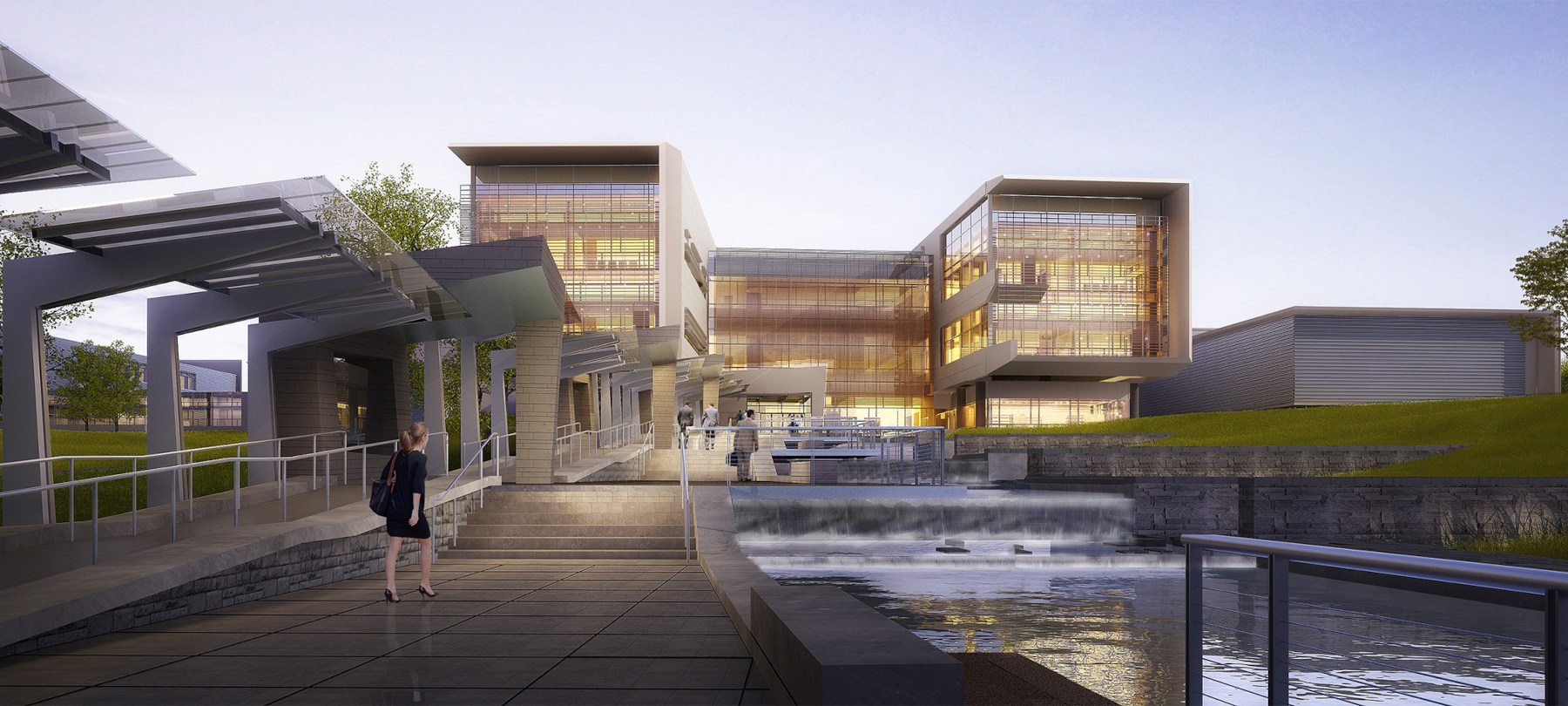 Biocontainment Laboratory Achieves LEED Gold
The Department of Homeland Security's National Bio and Agro-Defense Facility is the first large-scale federal biocontainment laboratory facility in the United States to receive LEED Gold certification from the U.S. Green Building Council.
The $1.25 billion, 700,000-square-foot facility houses BSL-2, BSL-3Ag, and BSL-4 labs and is expected to be completed in spring 2022. The entire campus was designed to meet sustainability goals and energy efficiency targets not often realized in high-containment programs.
Five joint-venture partners collaborated on the design, which was initially intended to attain LEED Silver. Flad's contributions that helped the facility achieve LEED Gold certification included:
On-site water pre-treatment system that sanitizes effluent and stores it for use in drip irrigation
Habitat protection and restoration
Low-mow grasses that require minimal maintenance
No potable water used for irrigation
Water-efficient landscape
Parking areas that are light-colored concrete rather than black asphalt, which helps minimize the heat island effect
Improved energy efficiency by 18 percent over base models
U.S. Department of Agriculture // U.S. Department of Homeland Security

National Bio and Agro-Defense Facility
May 19, 2022