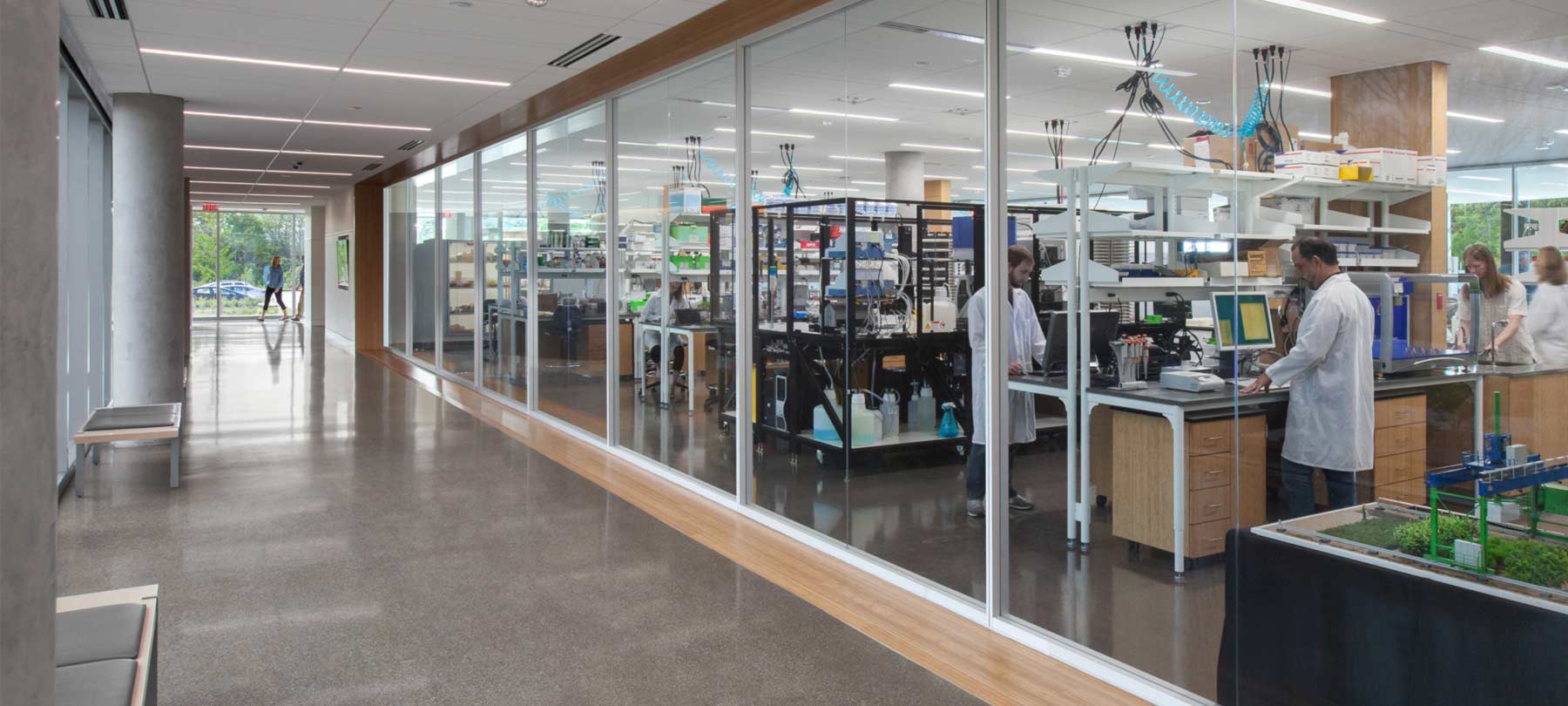 Flad Principal, and Projects, Showcased in Tradeline
To meet the food needs of a fast-growing world population, agricultural bioscience researchers need facilities that can quicken the pace of research and hasten commercial development of new hybrids. In a new Tradeline article based on their conference presentation, Flad Principal Chuck Mummert and Stephen Briggs, launch director for the North Carolina Plant Sciences Initiative, lay out a vision for the types of flexible interdisciplinary buildings that will help address "the grand challenge of agriculture."
The article primarily centers on The Plant Science Building (PSB) at North Carolina State University, the groundbreaking for which is scheduled to occur in summer 2019. The five-story, 184,000-square-foot center for plant science research and education, a superflex design for unknown and frequently changing research teams, is described as "a useful model for designing new agricultural research facilities."
Read the Full Tradeline Feature

21st Century Agricultural Research Facilities
November 09, 2018