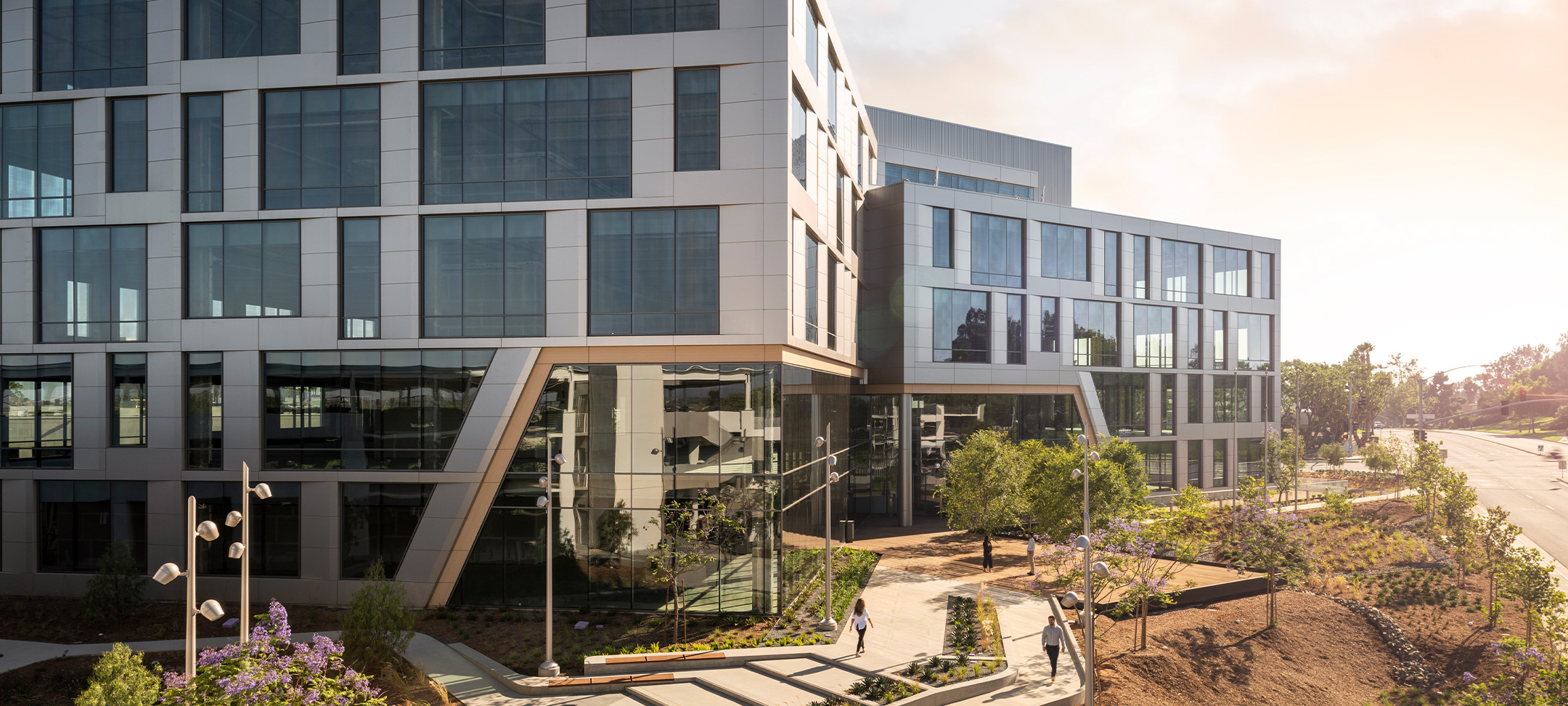 Towne Centre Project Earns LEED Platinum Certification
Kilroy Realty's Towne Centre Building has received LEED Platinum Certification from the U.S. Green Building Council (USGBC). Providing 150,000 square feet of life science research space, the project is seen as a "Hub of Innovation," enlivening San Diego's University District with distinctive architecture. The Flad-designed, five-story core and shell office building consists of two interconnected and rotated cube elements, giving the building its signature shape and character.
As the building provides tenants with highly adaptable research space, achieving LEED Platinum Certification was all the more challenging as the sustainable systems incorporated into the facility's design had to compensate for the required levels of air circulation in the laboratories.
Set in a lush landscape with outdoor decks adjacent to dining spaces that promote an indoor/outdoor flow, the building also offers premium amenities such as secured bike parking, a freestanding 600-car parking structure, and charging stations for 60 carpool/low-emission vehicles.
Kilroy Realty Corporation

Towne Centre Drive Building
June 17, 2021