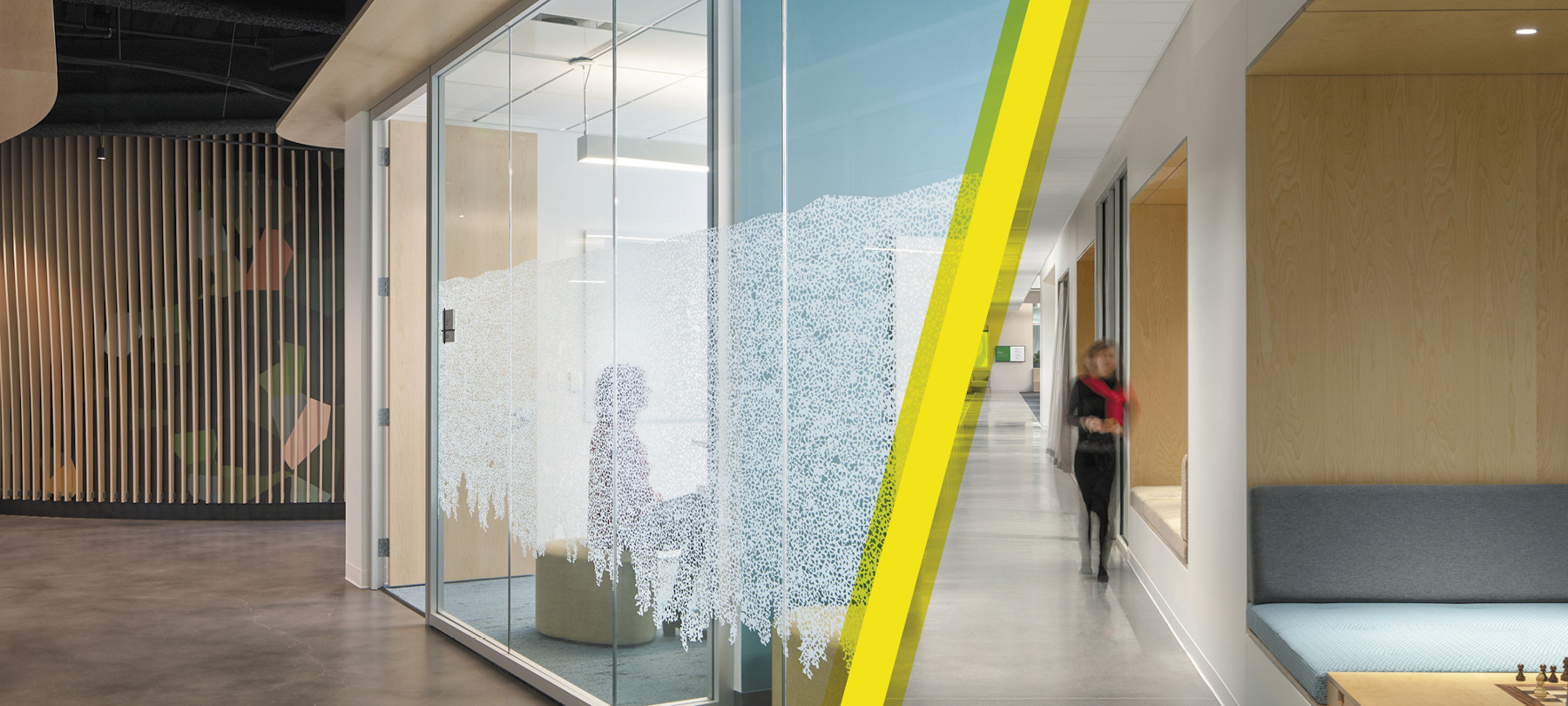 Two Flad Projects Honored with 2021 IIDA Northern Pacific INawards
The Flad Seattle team continues their winning streak in being recognized by the industry for outstanding design. Two recently completed projects, both confidential, received IIDA design awards at the IIDA Northern Pacific Chapter INawards in November. Flad won the first two awards of the festive evening, receiving praise from judges including Analia Damit, Bill Puetz, and John Boline.
Flad was honored with a 2021 INhealthcare Best in Category winner. The interior fit-out of this existing building shell integrates with the unique natural setting to create a new scientific workplace that emphasizes equity, inclusion, and outreach. The design blurs traditional boundaries by opening sight lines between laboratory spaces and office areas, offering equal access to natural light, and encouraging a more comfortable and informal work environment. Interior spaces connect to a new exterior plaza, while indoor plants, creative lighting, and thoughtfully designed acoustics further blur the lines between inside and outside.
Learn more about the project

Additionally, Flad was honored with the 2021 INworkplace Micro Best in Category. This corporate scientific workplace features open and private office environments, collaboration space, conference rooms, lounge areas, and amenity space. Reflecting the client's mission to save lives and improve health, the facility incorporates a variety of sustainable design elements, including natural daylight, natural and low-VOC materials, and biophilic references. This project also received an AIA award through the San Mateo, California chapter in 2020.
Learn more about the project

Congratulations to the project teams on these outstanding projects!
December 06, 2021