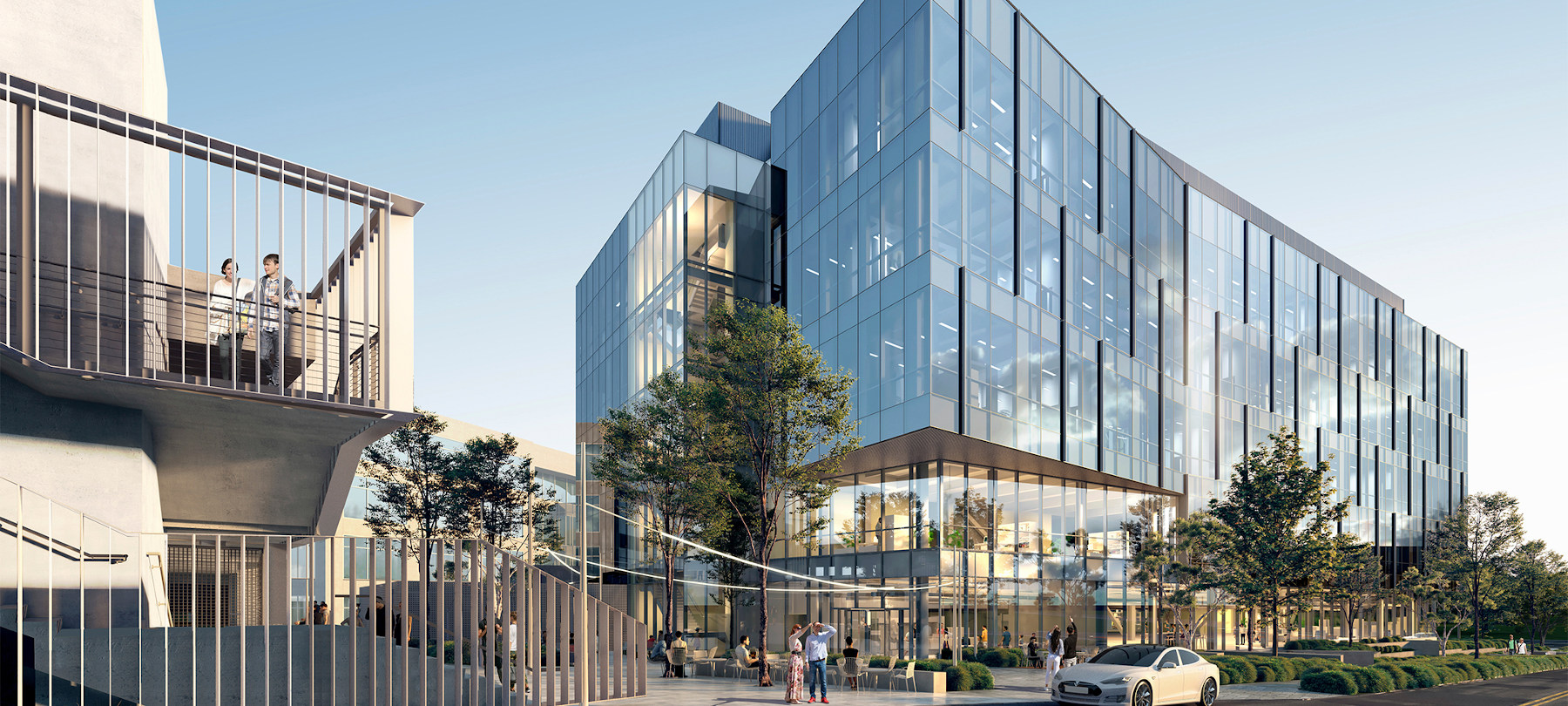 Fully Leased Life Science Development Tops Out
Healthpeak Properties, Inc. has fully leased its Flad-designed life science development, Nexus on Grand in South San Francisco, more than a year ahead of its completion date. Flad recently joined the client in a topping-out ceremony that celebrated the completion of the steel structure.
Flad's architects and designers worked closely with the client to reimagine two existing buildings on the site as one unified space with exceptional amenities. The new Nexus on Grand will feature 148,000 square feet of state-of-the-art laboratories, office space, and amenities including a café, a fitness center, and indoor and outdoor meeting areas. A glass curtainwall façade brings natural daylight into the building and offers spectacular views.
The project is estimated to be complete by summer 2023.
Healthpeak Properties, Inc.

Nexus on Grand
February 28, 2022