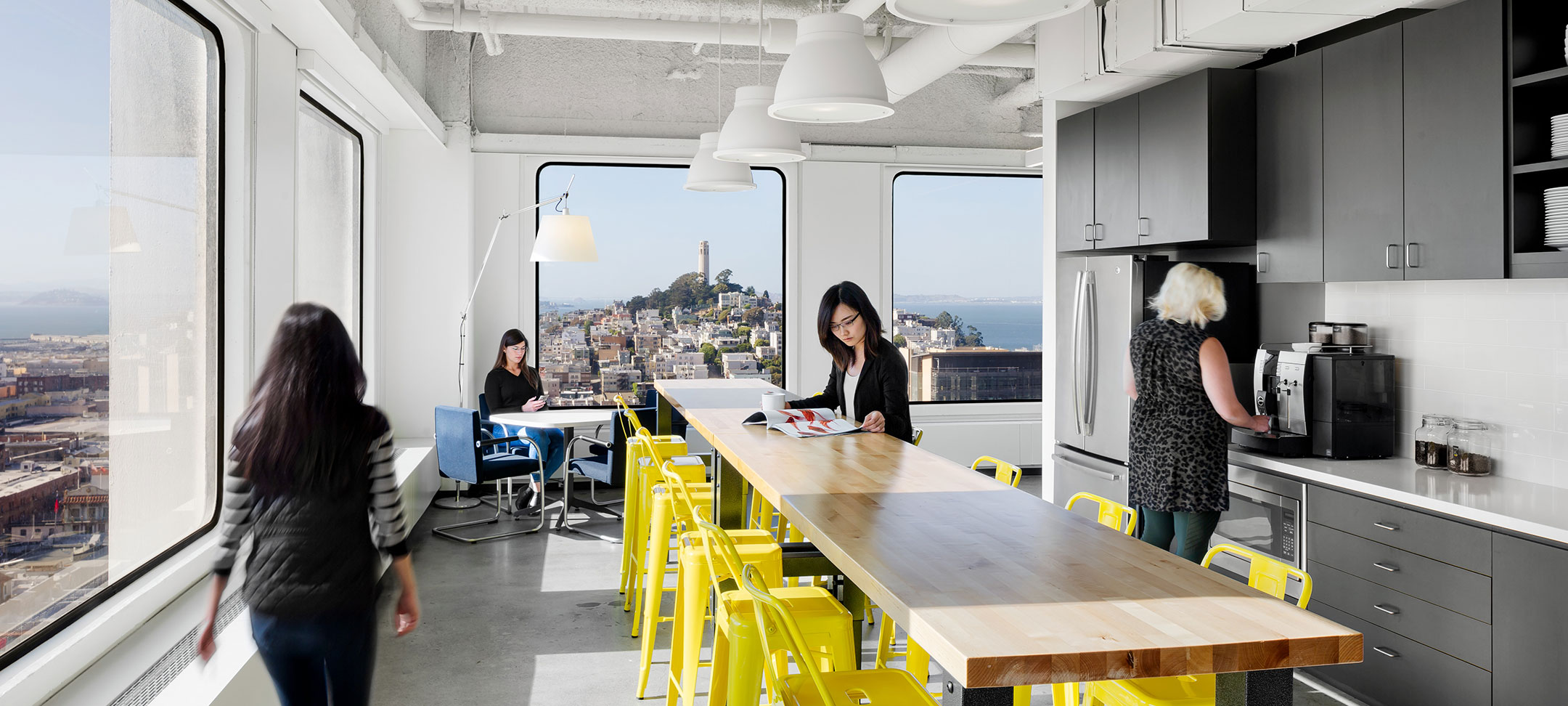 Flad San Francisco Entrenched in Bay Area Top 10
"Rising higher" could serve as the motto for Flad's San Francisco office. Its 2017 move from the 8th to the 17th floor of 650 California Street to accommodate a greater number of projects and employees, has been mirrored by its steady climb on the "Top 50 Bay Area Architecture Firms" list as compiled by the San Francisco Business Times, with firms ranked according to local architectural revenue. Flad, which ranked 22nd as recently as five years ago, moved up to 9th in this year's survey, which reflects 2018 revenues.
Twenty-five years since its debut on the Bay Area scene, Flad San Francisco is at work on an expansive portfolio of science and technology, academic, and development projects. In addition to ongoing efforts on behalf of both Gilead Sciences and Genentech, Flad San Francisco's current projects include: San Jose State University's Interdisciplinary Science Center; BioMed Realty's Gateway of Pacific; Kilroy Realty's Towne Centre (a life science research space in San Diego); and HCP Inc.'s Forbes Research Center.
Rising Higher

Flad's San Francisco office moves to the 17th Floor
October 01, 2019