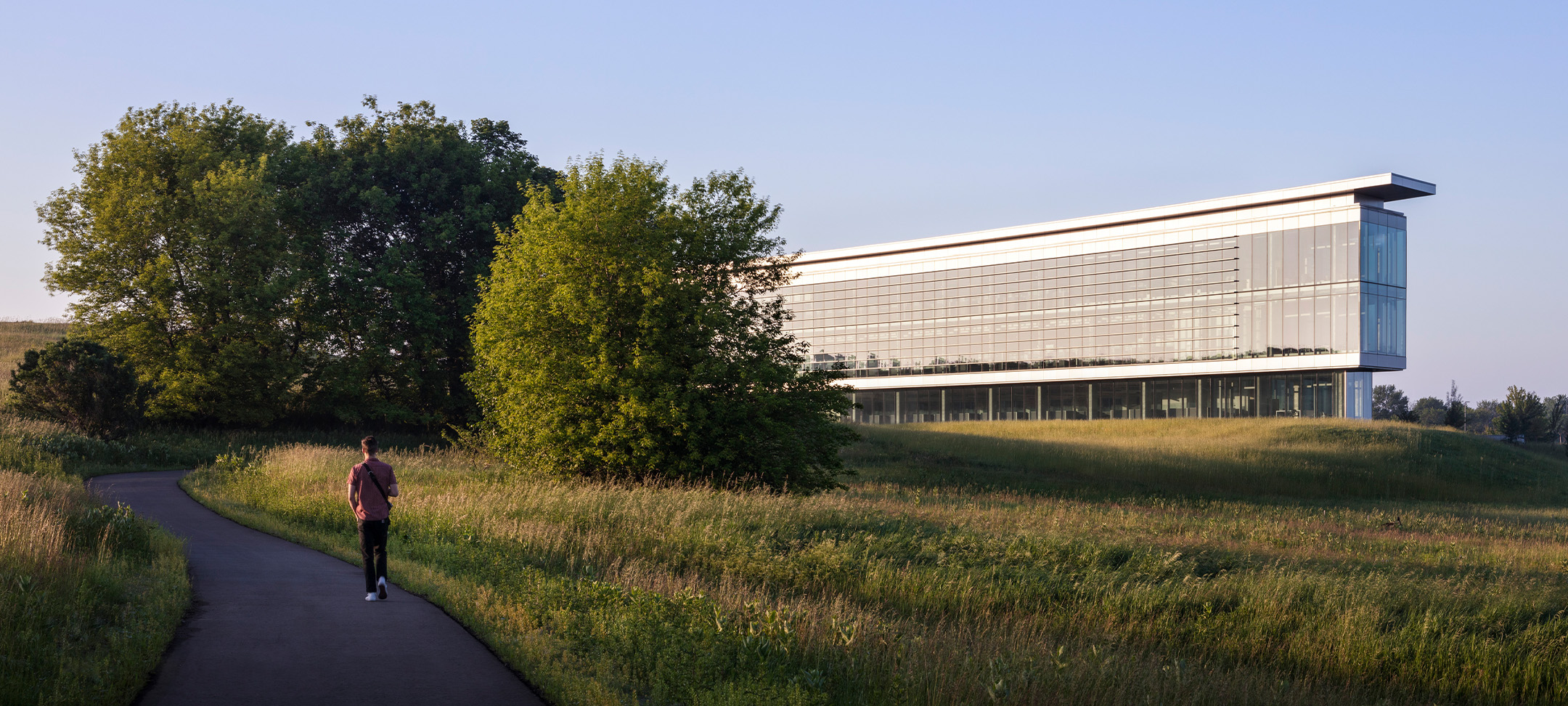 Ascendium Office Headquarters Achieves LEED Silver Certification
Ascendium Education Group's office headquarters building has received LEED Silver certification from the U.S. Green Building Council (USGBC). Flad provided a full suite of architectural services for the 63,000-square-foot facility, including site selection, planning, design, structural engineering, interior design, and landscape design.
Located in Madison, Wisconsin, the narrow, transparent office wing of the three-story building extends east-west on the site, offering abundant natural sunlight throughout the day and northern views of the rural landscape northeast of downtown. The natural grade change of the site exposes the glass lower level to give the impression that it is ascending from the landscape. This reflects the mission of Ascendium to elevate opportunities for students and help them overcome barriers to achieve success in higher education and workforce training.
Ascendium Education Group

Office Headquarters
January 05, 2023