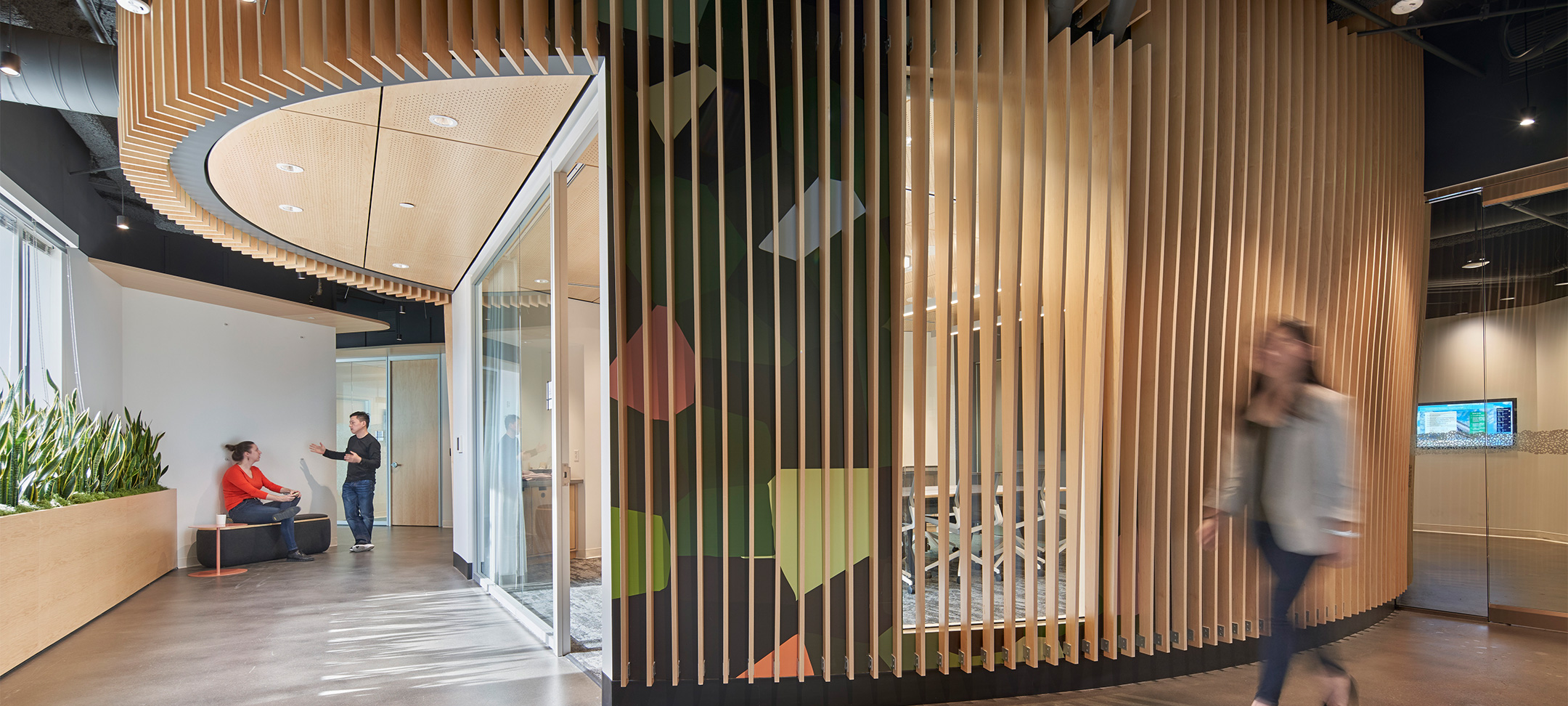 Flad Project Wins AIA San Mateo Interior Architecture Award
See video courtesy of AIA San Mateo

Recognizing outstanding achievements in architecture and design, we are pleased to announce one of Flad's projects was recently honored with an Interior Architecture Award as part of AIA San Mateo County's 2020 Design Awards program. This award celebrates innovative and spectacular interior environments that fulfill the true potential of a space while enhancing overall user experience.
Envisioning a workplace environment that carefully reflects both a core organizational mission to save lives while maintaining a purposeful connection to the character and climate of its geographic origin – the Pacific Northwest – this project celebrates the integration of science and nature in a state-of-the-art facility design.
Central to the design is an overarching theme that highlights the ever-changing flow and character of a river – from contemplative eddies to vibrant, energetic rapids – supporting connectivity and encouraging a sense of community. This riverine expression forms the basis of the building experience, culminating in a next-generation office space that reinforces a strategic need to expand operations in a progressive, nature-inspired environment that fosters teamwork, discovery, and innovation.
Our client shares, "I want to take a moment to congratulate the team at Flad for the Merit Award you received from AIA San Mateo County. Let me say that we wholly mirror your sentiments about the working relationships that we developed during this project. It was a lot of work that never, ever felt like work. Every meeting with the Flad team felt like getting together with friends to create something special. It was just flat-out fun."
Congratulations to all team members on this noteworthy achievement.
Confidential Client

Corporate Scientific Workplace
November 18, 2020