5 Trends for the
2020
Academic
Market
As the calendar rolls forward into a new decade, we are taking a moment to share a few key findings gathered from clients and colleagues immersed in the collegiate environment. Flad recently interviewed four of our university clients located in different areas of the country as well as several construction management and engineering firms we regularly collaborate with whose experience spans the academic sector.
Five distinct trends impacting higher education emerged from these surveys and discussions, which were presented as part of Flad's 2019 Fall Retreat. This debrief of their firsthand reflections on the ever-shifting space filled and influenced by academia prompt an excitement for the architectural solutions that will take on these challenges.

Tech and Big Data's Effect on the Built Environment
As the personalization of products, services, and experiences continues to gain momentum in the marketplace, the demand for skilled professionals capable of operating fluidly in a data-rich environment will increase as well. Domains that remain untouched will dwindle – healthcare delivery, medical therapies, scientific research across the board, transportation, finance, policy, law, and on and on – they will all be affected and the opportunities for those fluent in data science and machine learning are predicted to remain in demand.
But without a doubt, keeping up with the rate of change this explosion of data has presented is an element universities, colleges, and design teams continue to grapple with. How will we allocate space for this amorphous concept that lies at the intersection between thinking and doing? How do we manage the data to harness its highest potential? How do we keep it secure?
Universities are evaluating program offerings and facilities – for both instruction and research environments – that are geared toward this next generation who has grown up in the digital world. Spaces for data centers, analytical labs, maker spaces, dry labs, and engineering design suites must keep reimagining a heightened degree of flexibility to nimbly respond to innovations that inherently bring about transition. And, sharing experiences and solutions within the architectural community and engaging in close collaboration with users will be necessary to design quickly and successfully within this landscape.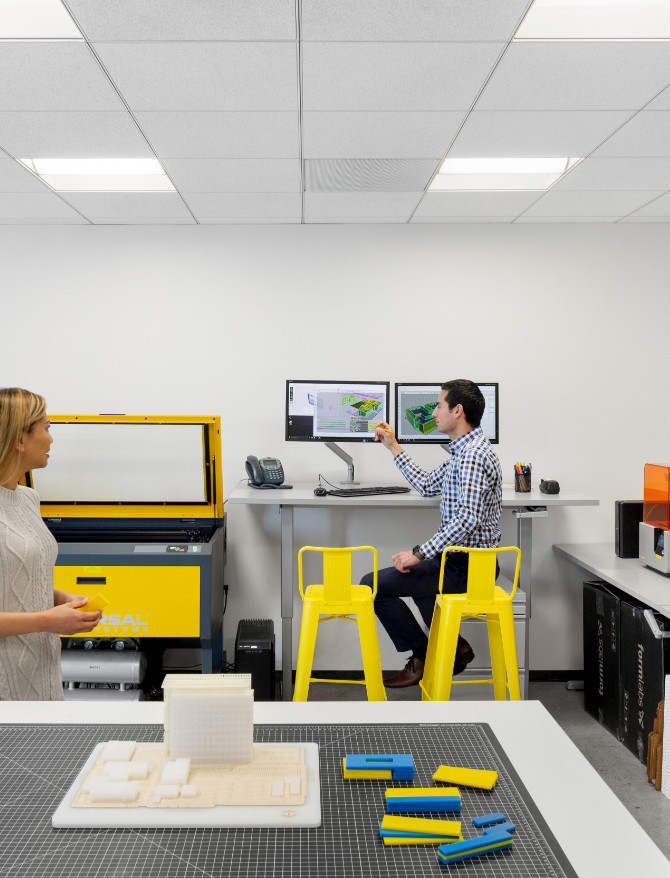 Students entering college today are digital-natives – they have this inherent awareness of technology. Physical spaces that make up the academic environment must, and will, be transformed to accommodate new technologies and new ways of learning. Maker spaces are everywhere – it's a very hands-on, very accessible approach to instruction." Chuck Mummert Principal, Flad Architects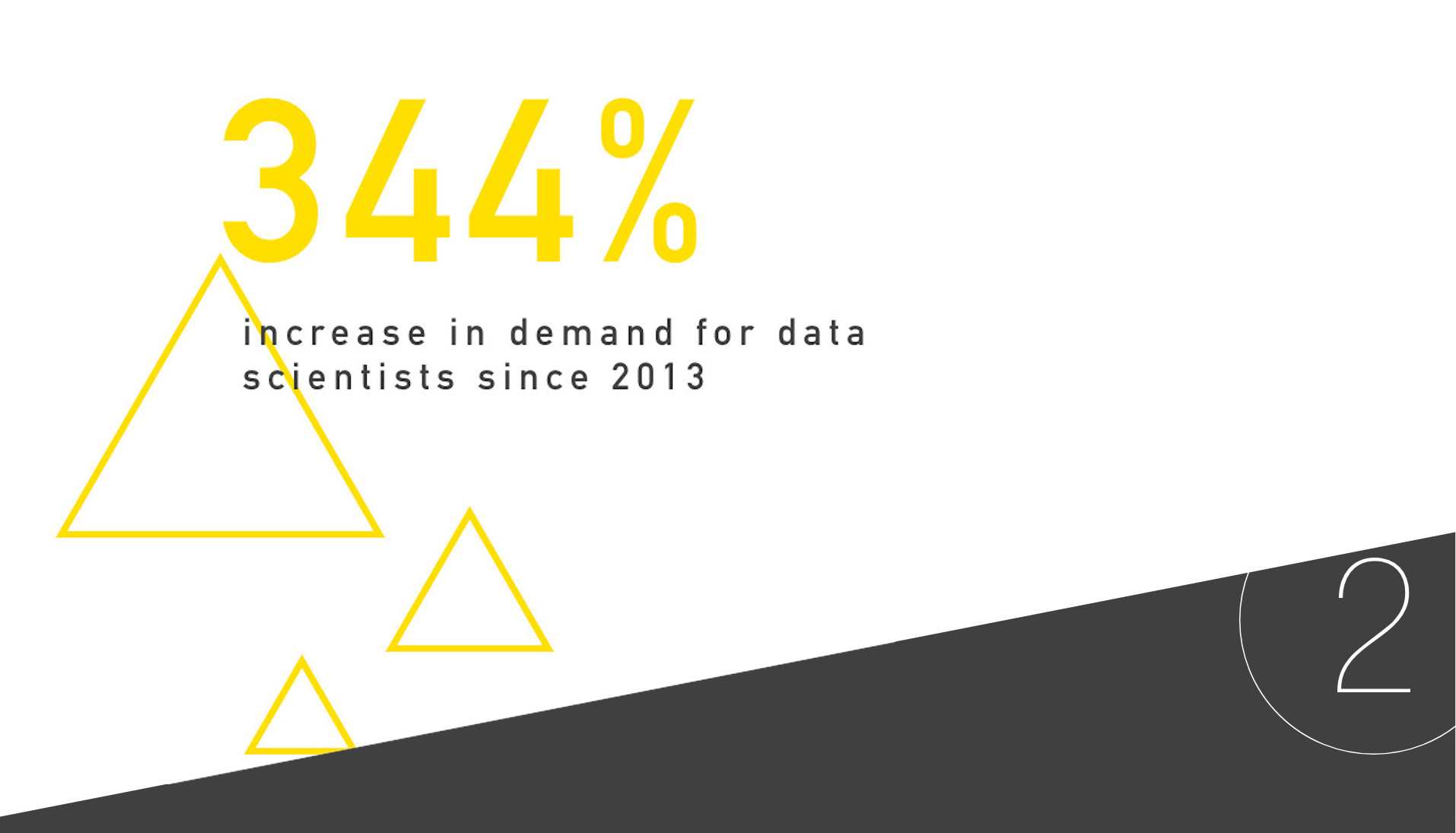 The Scientific Workplace as an Integrated Experience
In a never-ending world of recruitment competition among R1-classified research universities to retain the top scientists and staff, science buildings that offer a modern research and amenity environment can be a deciding factor for these highly-sought individuals. However, this component is underserved by many aging facilities across North American campuses. Though relevant to 20th century methods of research and exploration, the antiquated space and building infrastructure in many facilities is unable to support modern scientific teaming and our ever-expanding digital environment.
In contrast, the integrated scientific workplace enables cross-disciplinary collaboration and an increased focus on wellness, incorporating an intentional, organic connection between the laboratory, support and equipment space, office, and amenities. Research floors take on the feeling of neighborhoods with easy accessibility to others in the building and clear views to the exterior. People inherently seek connection – this shift in design looks toward creating space that reflects the individuals who use it.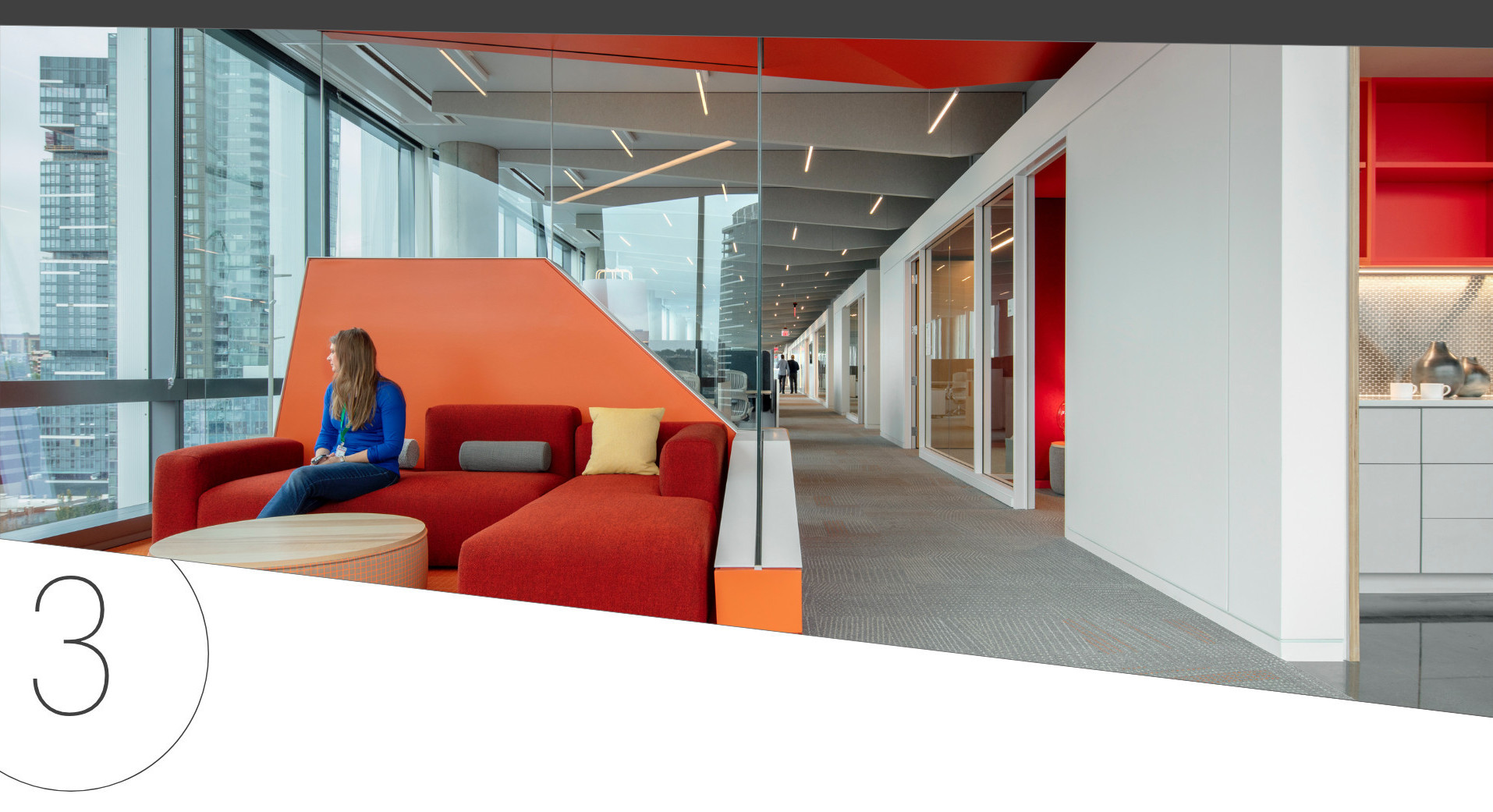 Community Colleges Influenced by Evolving Workforce Environment
Community colleges are seeing an increase in building projects, particularly in response to a need for medical service providers and technology professionals. In programs across the country, especially in areas with population increase and aging populations, community colleges are training practitioners to prepare them to work at the "top" of their licenses, able to enter the workforce with skills that can be immediately applied.
Accessing a broad range of nontraditional students, enrollment at community colleges represents a diverse and engaging mix of ages, skill levels, and life experiences. Striking a balance between the cost and value of higher education is also a consideration – seeing many students planning their educational path with a clear end result in mind, the value of training and certification specific to a career trending for growth can be an ideal fit.
Creative and cost-effective facility design solutions play an essential role as these institutions flex and change to support an inclusive and diverse student body with opportunities that will help them succeed in an evolving workforce.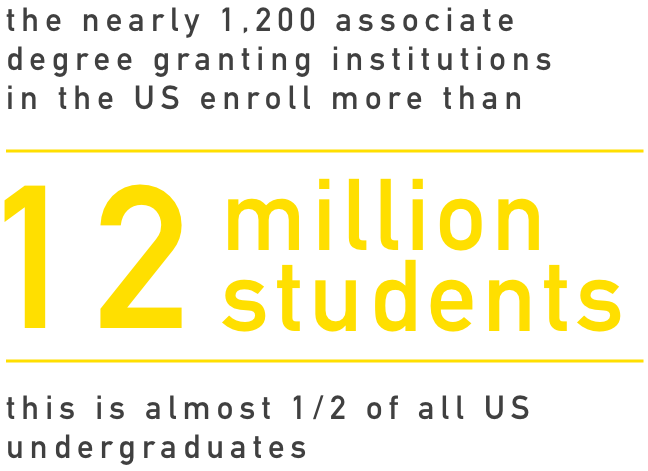 Employment Fields with Greatest Projected Growth with 2‑Year Degree through 2026
Physical or Occupational Therapy Assistant
Diagnostic Medical Sonographer
Computer Network Specialist

Adding Value to Campus While Addressing Aging Infrastructure
The effects of deferred maintenance and an aging building stock are significant challenges being felt across the landscape of higher education. Add to this the likely fact that these existing structures occupy some of the most desirable real estate in the core of campus, posing both a physical and funding-based impediment to planning for new facilities. However, to remain competitive, a solution must be found as new spaces and upgraded facilities have proven to be a powerful recruitment tool.
Tackling these issues will certainly look different for individual academic institutions; however, an area of focus for funding across the country is investment in transformative renovations. It not only practically addresses key facility improvements in underutilized space but can also serve to convey an institution's core values. By reimagining cherished structures in a new light, university character and culture are maintained – preserving the fabric of campus history while advancing forward. An additional benefit is the demonstration of a conscious commitment to addressing environmental sustainability, an issue that motivates a growing number of prospective students. Two of Flad's recent projects at Northwestern University demonstrate different building reuse strategies.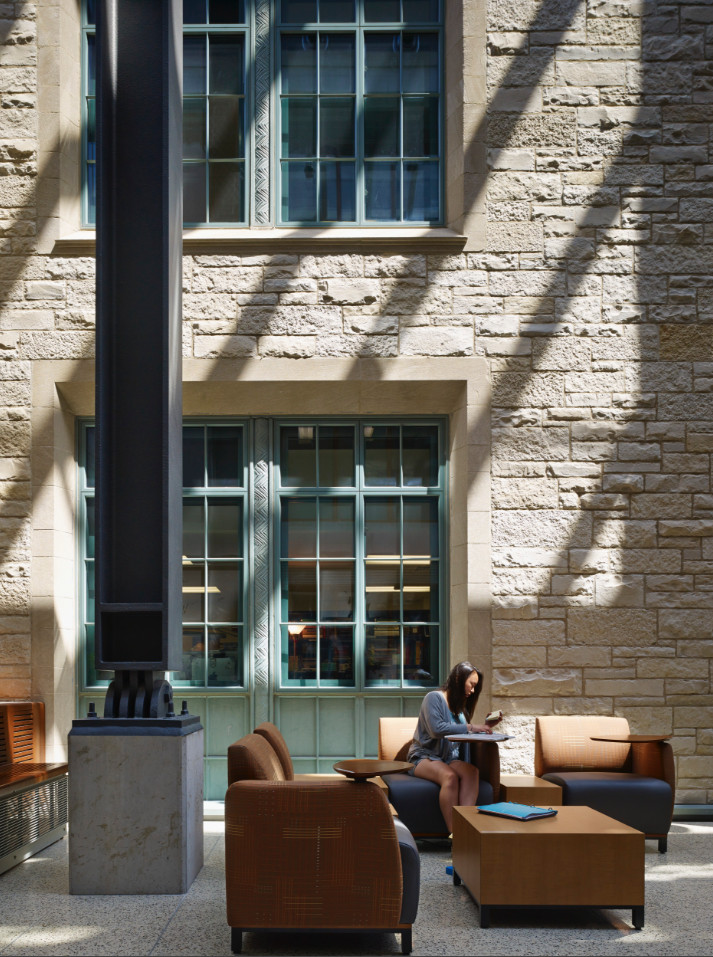 // Technological Institute At close to one million square feet, this science and engineering building is a well-established fixture on campus. Expansion to accommodate modern research and support facilities was accommodated through four infill additions that reside between existing building wings, adding just over 200,000 square feet to the original structure without venturing beyond its outermost footprint.
// Seeley G. Mudd Engineering Library and Labs Located in a prime spot at the northern entry point to campus, the original structure's integrity was evaluated and determined capable of supporting a major renovation and expansion. Capacity tripled to 188,000 square feet and this 38-year-old building was upgraded from utilities to finishes to a fresh, new glassy exterior that greets students and visitors alike to the university's science and engineering complex.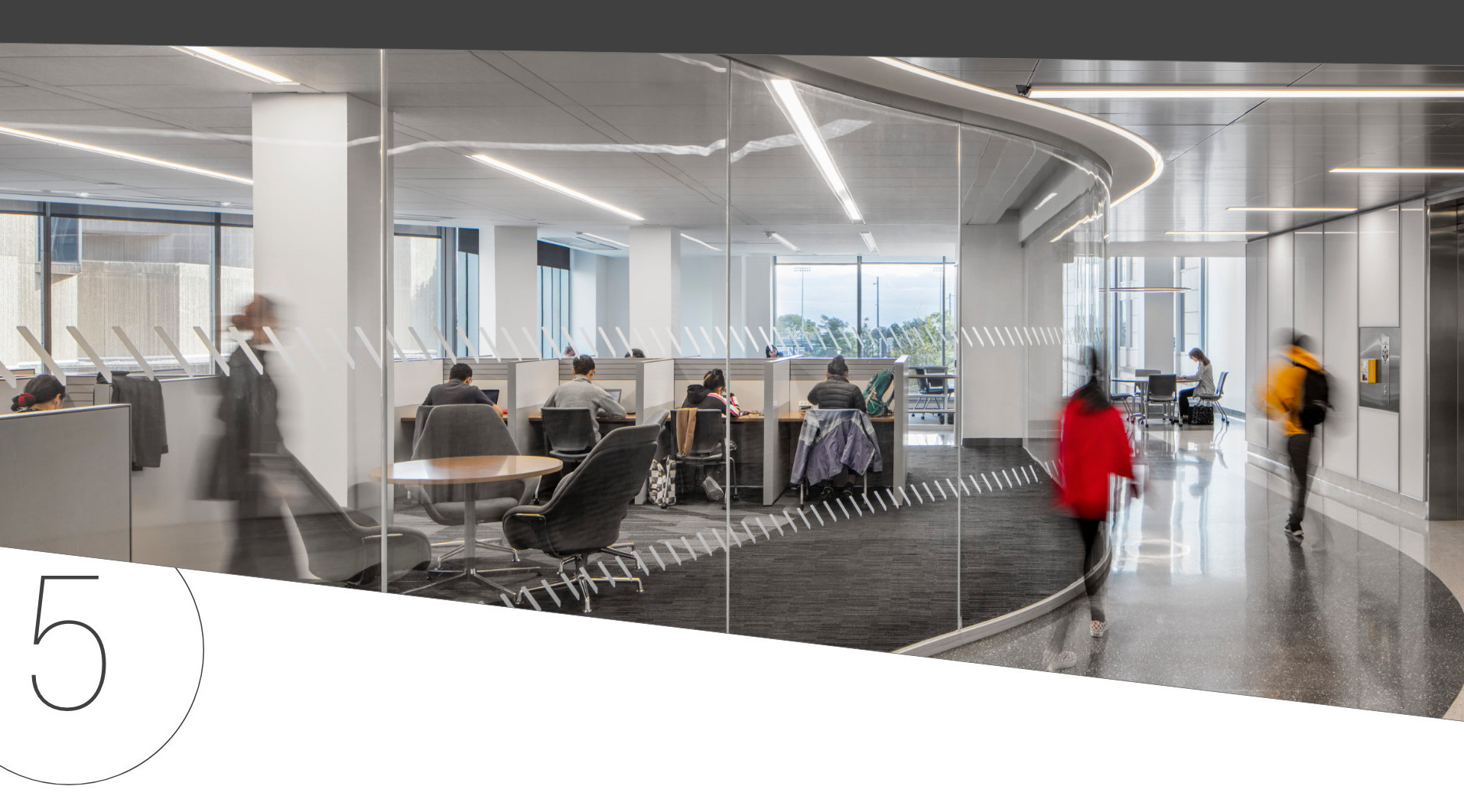 Considering the Benefits of Alternative Delivery Models
As access to funding for higher education capital projects and improvements becomes increasingly restricted and competitive, alternative project delivery methods outside of traditional design-bid-build are gaining in appeal and being employed at colleges and universities across the country. Many report – from the faculty and administrator perspectives specifically – that the appetite for state-of-the-art facilities, technologies, and tools is far from diminishing as the competition for recruiting the best students and faculty continues to accelerate. Flad's experience with project work across the country highlights the varying degrees to which alternative project delivery methods have been embraced in different regions.
As a fairly mature market, the West Coast is where design-build, P3, developer-led design assist, and various combinations of real estate development are in full swing. Observations from a recent West Coast client point out that design-build can be quite successful, but is not well suited for all projects, particularly where an understanding of program needs and user requirements is important (and hence design time is needed to properly respond). Many campuses in this region are interested in a collaborative design-build process, but realize it only works where the general contractor and architect can work together – they are exploring this method though because it does allow for time to refine user requirements before setting the project scope.
Comparatively, the East Coast and Midwest regions have not embraced alternative delivery method processes to the same extent; however, these areas are increasingly finding more opportunity to explore the benefits of alternative methods. In recent years, some Northeast and Southeast states have passed legislation empowering state-funded institutions to build outside the traditional design-bid-build approach. For example, North Carolina has established a new, state-sanctioned campus designation that allows different methods of property development, such as P3, to use outside funding and in some cases allows for programs to generate revenue that will funnel back to the university (rather than the state). P3 is also an option on the new Millennial Campus designated areas where a private entity holds the contract, the university system acts as an advisor, and designers fall under the private entity's contract.