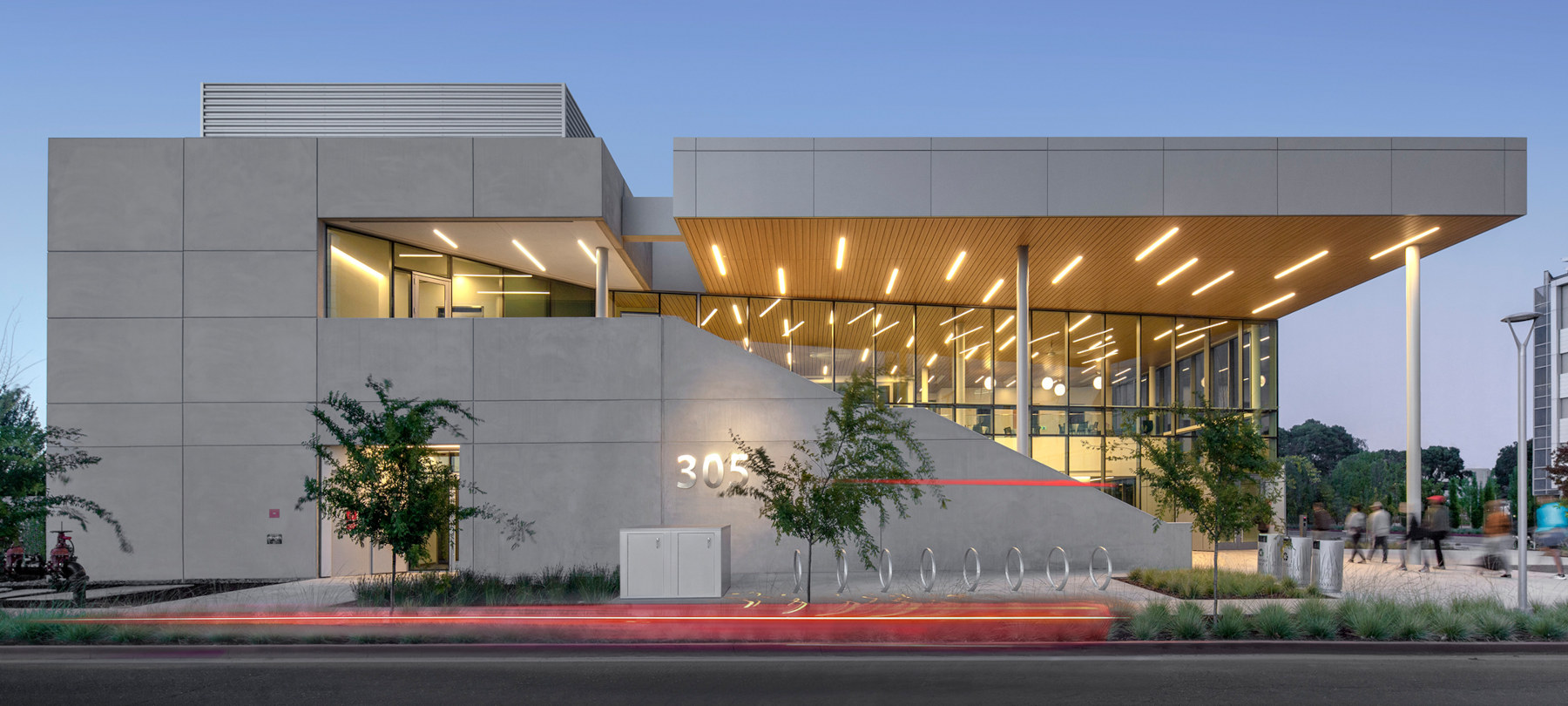 Flad Project Receives ENR California Honor
The recently completed, 60,000-square-foot Wellbeing Center has been recognized by Engineering News Record (ENR) California with a 2022 Award of Merit in the Health Care division.
The Center is dedicated to the health and wellness of a Fortune 500's employees, contributing to achievement of a balanced and healthy work lifestyle. The two-story facility includes a mix of functions which advance the goals of well-being by providing employees with a centralized, purpose-built location with social spaces, food service, a health clinic, recreational sports, fitness, and agile workspace.
Recognizing the reciprocal relationship between wellness and nature, the Wellbeing Center is designed to connect to the bounty of its natural context by integrating elements from the surrounding coastal landscape, using designed spaces and places to make visual and remembered connections to the land and water with a curated use of greenery.
The elements of the Wellbeing Center create an experience that celebrates a holistic approach to employee success, valuing physical, emotional, social, and psychological well-being as integral to the health of the employee community.
ENR California 2022 Best Projects

September 12, 2022