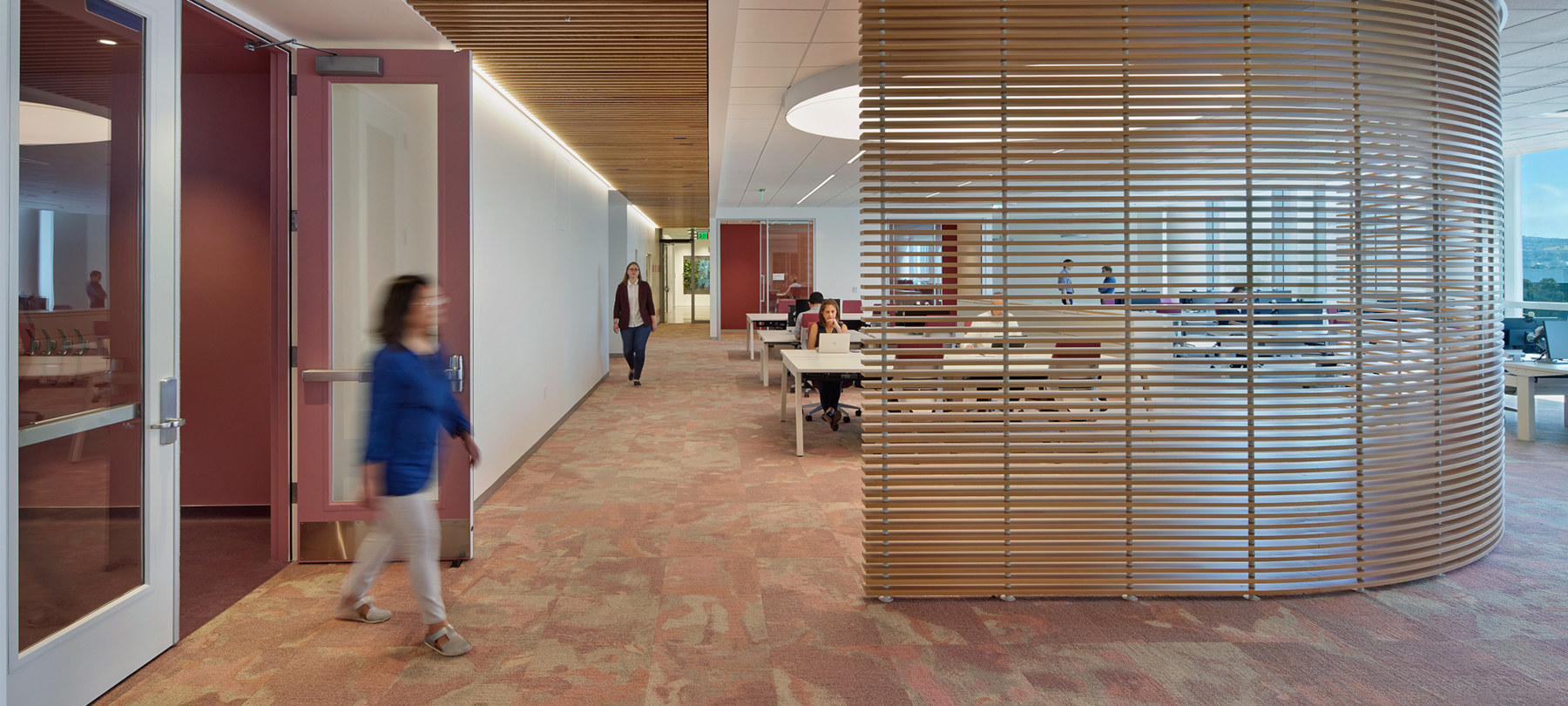 Biopharmaceutical Lab Achieves LEED Gold Certification, Fitwel 2-Star Rating
Flad partnered with a global biopharmaceutical company to design a 240,000-square-foot laboratory and office space, which has achieved LEED Gold certification and a Fitwel 2-Star Rating. Reflecting their commitment to improving human health through innovative therapies, the design is based on the company's principles of collaboration and communication across teams to help foster resilient relationships. The eight-story fit-out provides vibrant, open spaces with shared assets to create a unified culture.
The nature of the work done in laboratory research buildings typically comes with increased health and safety risks for occupants and higher energy demands, which created an extra level of challenge to design a space that supports the well-being of employees and the environment.
Located in a highly walkable area with outdoor amenity spaces and trails, the facility features living green walls that support healthy indoor air quality on every floor and a garden terrace on the top level. Additionally, the building features private rooms for mothers, wellness rooms, a conference room that converts to a yoga studio, and a café on each floor.
In addition to workspaces with generous amounts of natural light and exterior views to the stunning natural landscape, the use of sustainable materials reinforces the culture and commitment to the environment and employee well-being. For example, the laboratory floors feature linoleum flooring that is carbon neutral from cradle to gate as opposed to the sheet vinyl typically used in laboratories. The carpet is made from recycled fishing nets and is cradle-to-cradle, bronze certified.
Confidential Client

Biopharmaceutical Tenant Improvement
January 23, 2023