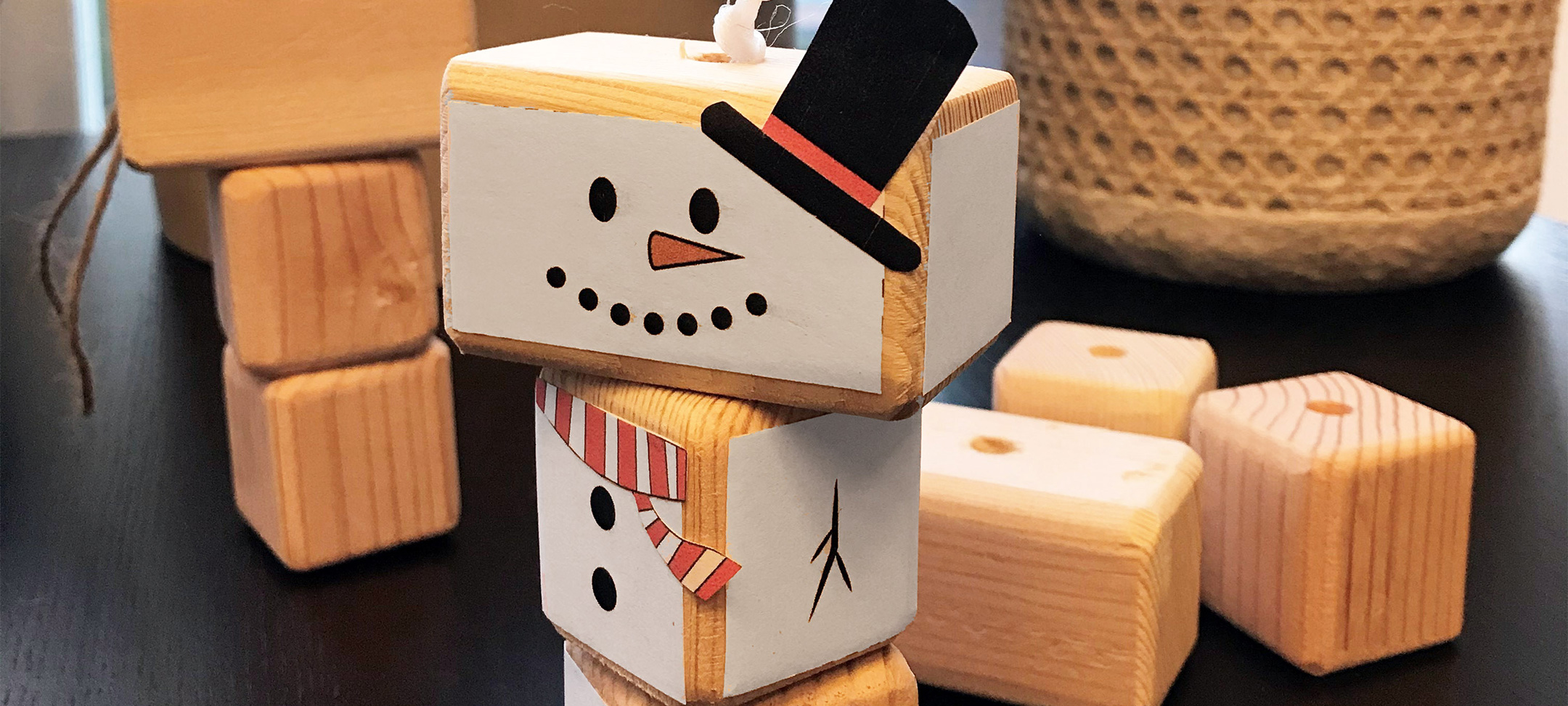 Bringing Holiday Cheer to Children Across America - Flad Participates in
We Care
Our Seattle office contributed to some merry-making this year through participation in We Care – an annual event hosted by Herman Miller that partners with leading design firms to bring holiday cheer to more than 6,000 children and families across the nation.
Tasked with designing and creating 20-30 kits that encompass a fun and engaging craft activity suitable for children of all ages, Flad Seattle's distinguished team of architectural associates – Arnold Altuna, Daniel Aguilera, and Ari Grant – chose "Blockhead Character Ornaments," which were carefully designed, cut, sanded, and divvied up among individual kits distributed to local Boys and Girls Clubs throughout the city.
Each thoughtfully curated craft kit included three wooden blocks (pre-cut and drilled), yarn, and holiday-inspired sticker decor. Following detailed guidelines, the children assembled their kits by stacking the wooden blocks, tying them together, and then decorating each side with stickers of varying winter characters – including a snowman, moose, penguin, elf, and gingerbread person. This simple but engaging activity offered children a unique opportunity to exercise their creative expression, elevate their sense of holiday spirit, and design and build their own meaningful gifts to share with family and loved ones.
Local representative Nanci Scoular of Herman Miller exclaims, "From the bottom of our hearts, we would like to thank you and your colleagues for your thoughtful and creative donation to our We Care 2020 contactless event... thank you for creating a wonderful craft kit to bring joy to 125 kids at the Boys and Girls Clubs of Seattle."
We are very grateful that our firm was included in this important seasonal event, and we greatly look forward to future opportunities that allow us to connect with local communities and spread holiday cheer.
December 22, 2020