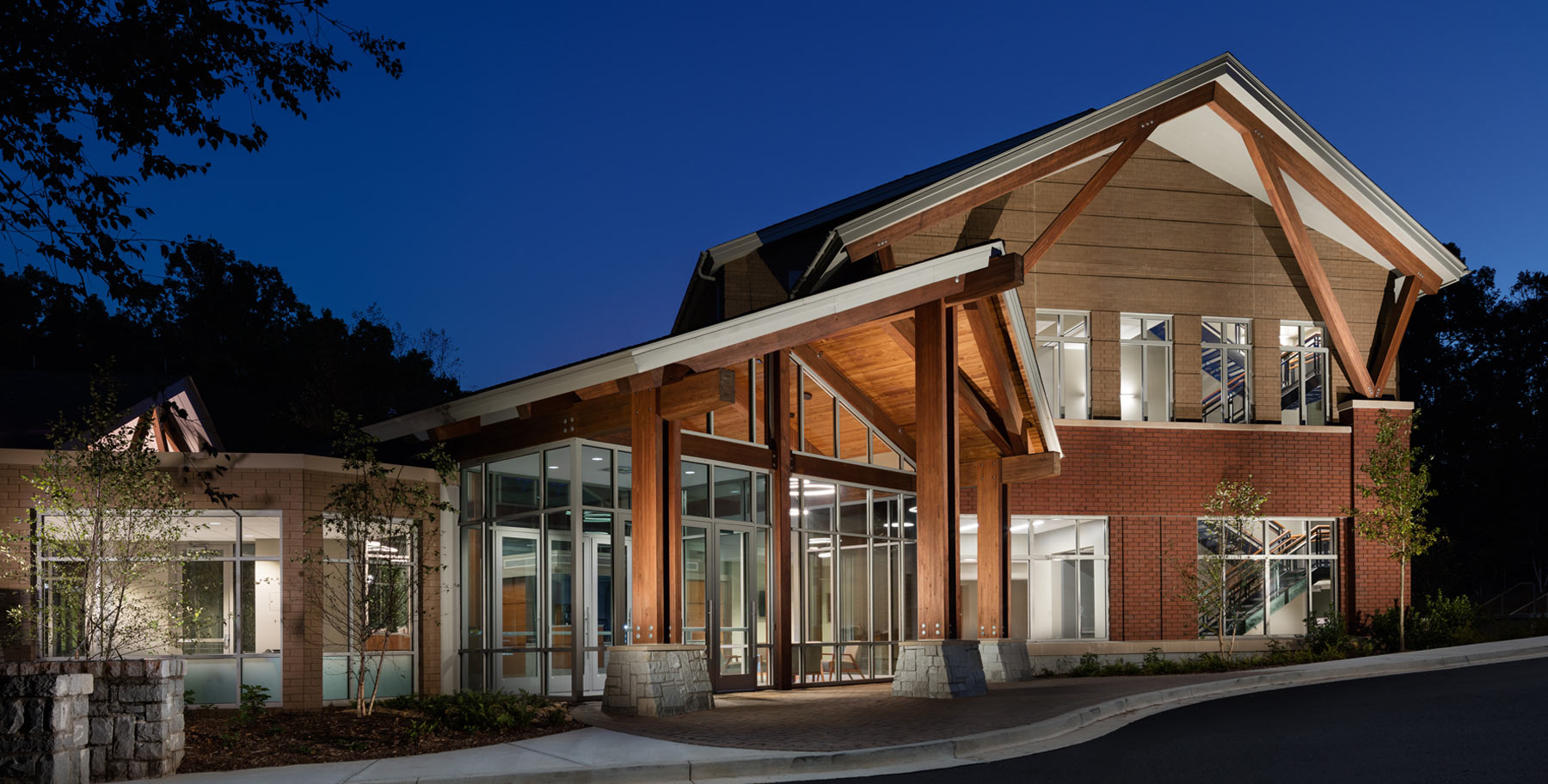 The Center for Molecular Medicine Opens to Accolades at The University of Georgia
A ribbon-cutting and a two-day symposium featuring world leaders in molecular medicine mark the official opening of the new home for the Center for Molecular Medicine on the campus of The University of Georgia. The 43,000-square-foot addition to the UGA Complex Carbohydrate Research Center will accommodate 10 research groups and includes shared support space (cell culture facilities, environmental rooms, microscopy space), faculty offices, conference room, and collaboration spaces.
A month later, the project received a "University System of Georgia Innovation Award" for design and technology from the university's Board of Regents, attesting to the project's demonstration of "originality and creativity ... characterized by outside-the-box-thinking and ingenuity." The presentation of the award occurred at the University System of Georgia Facilities Officers Conference.
Since its 2012 founding, the center has operated in a variety of campus locations. The new building promotes collaborative, interdisciplinary research and, in the words of UGA President Jere W. Morehead, "represents an investment in health care solutions that will improve the lives of millions of individuals around the globe." Graduate assistants at the opening ceremony spoke of the openness of the facility, and the ways in which it reinforces collaboration among research groups.
The building addition features flexible, open laboratories, a mix of closed and open offices, and support meeting spaces. A large conference room with audiovisual capability, a series of smaller ad-hoc rooms, and a coffee bar lounge serve as amenities for the entire complex. The new facility establishes a distinct identity for the CMM, but it is sited and planned for a shared entry with the CCRC to reinforce collaboration between the two programs.
University of Georgia

Center for Molecular Medicine
November 08, 2017