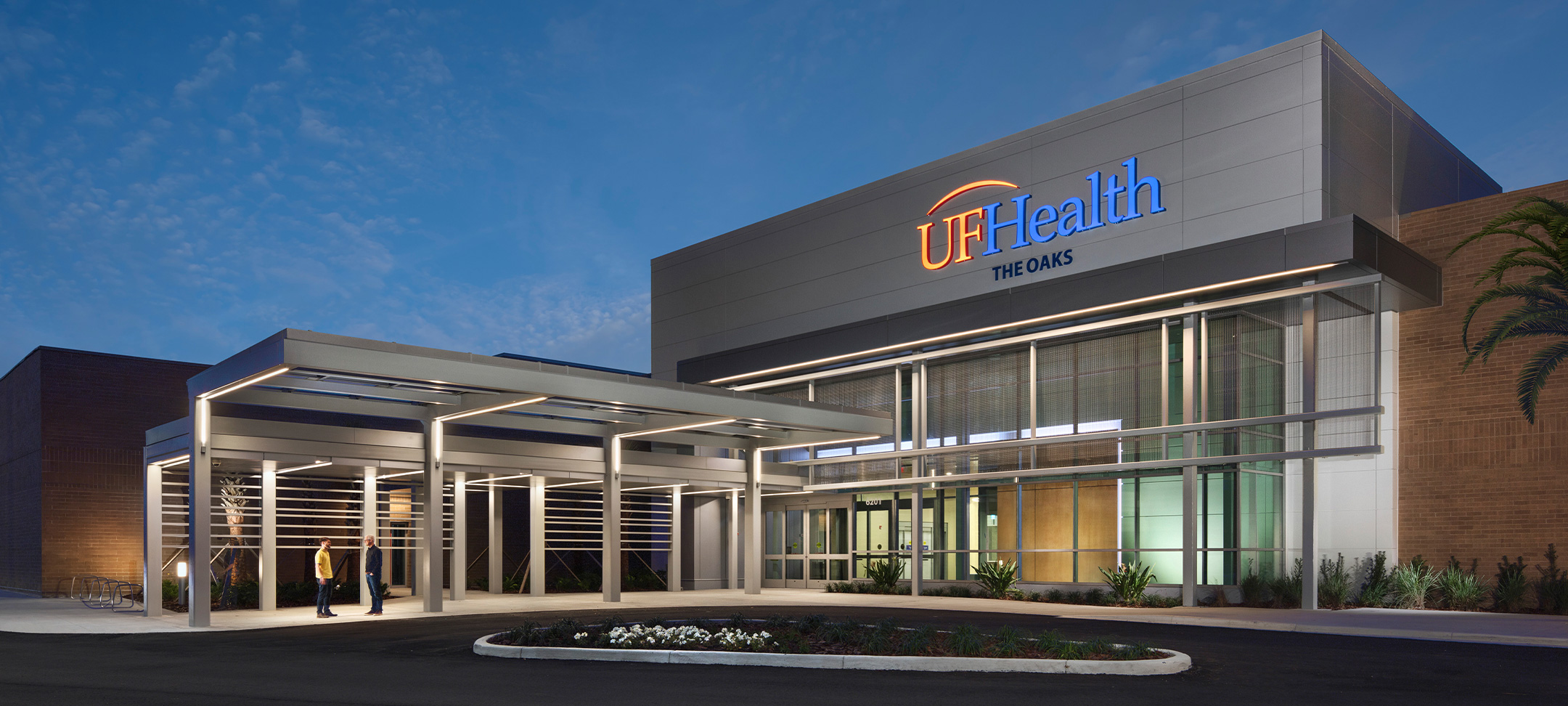 UF Health Celebrates Ribbon-Cutting of New Clinic in Popular Mall
At the forefront of a growing movement bringing leading-edge medical services to empty retail spaces in malls, University of Florida Health (UF Health) officially opened the doors to UF Health The Oaks in Gainesville, Florida with a special ribbon-cutting ceremony. A grand opening event, free and open to the public followed. The community event included tours of the new space, meet-and-greet opportunities with physicians and staff, information about care and treatments available at the facility, and activities for families.
Conveniently located at the area's most popular shopping destination, The Oaks Mall, UF Health The Oaks brings three specialty practices – ophthalmology, otolaryngology, and audiology – under one roof. The two-story, 139,000-square-foot former Sears space includes 87 exam rooms, 15 procedure rooms, eight treatment rooms, and ten sound booths. With the demand for ophthalmology, otolaryngology, and audiology services steadily on the rise, the decision to colocate all three practices in one centralized space with plentiful public transportation and parking availability is consistent with UF Health's strategic goal to make vital health resources more accessible to community members, while creating an environment that combines the latest technology with warm, attentive service.
The clinic's thoughtful, amenity-rich design includes patient-focused features such as welcoming, custom-designed artwork; abundant natural daylighting; color-coded wayfinding to help visually impaired patients navigate more easily; and a unique layout that prevents backlogs to encourage a seamless experience for patients, visitors, and staff. A second phase of the project will include an outpatient surgical center to support ophthalmology and otolaryngology procedures, further extending the clinic's reach.
UF Health

The Oaks
January 22, 2020