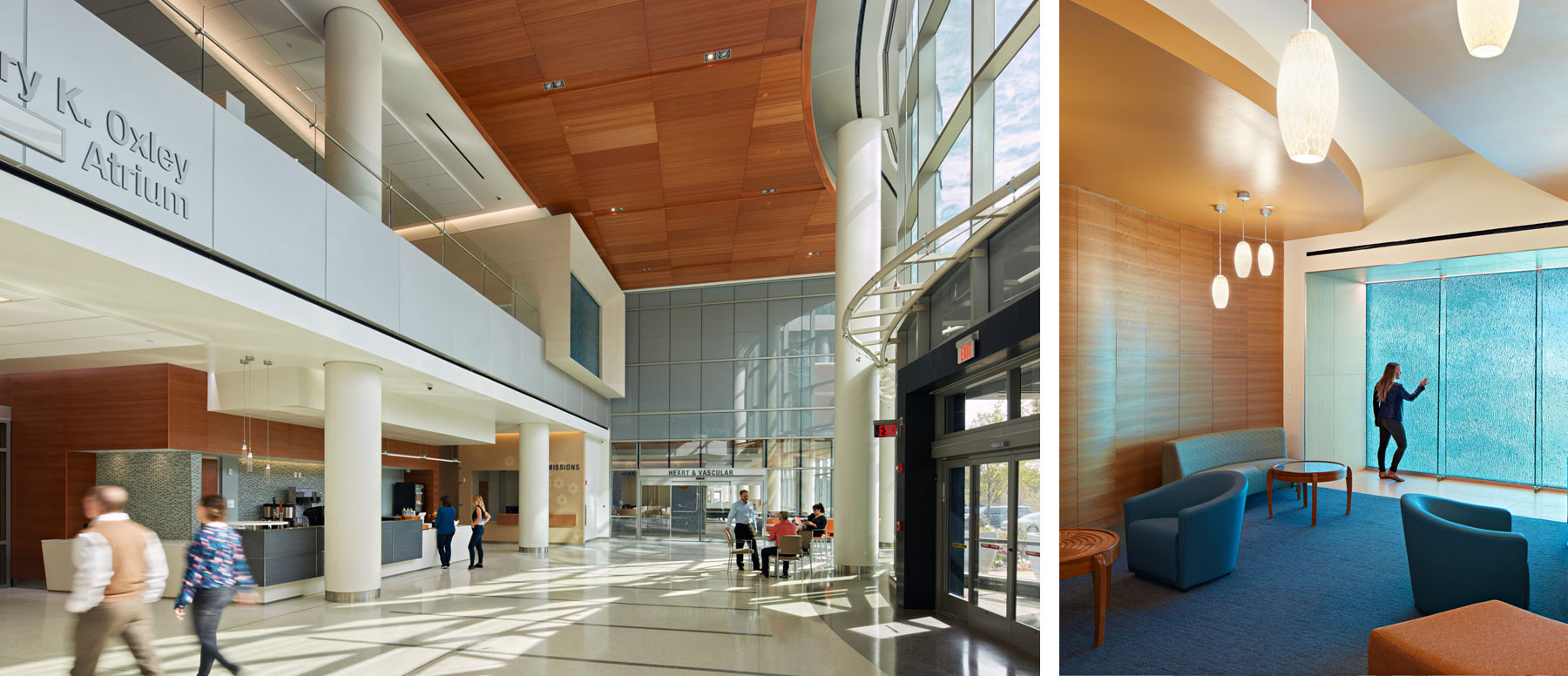 UF Health Project Honored for Its Interiors
UF Health Heart & Vascular Hospital and UF Health Neuromedicine Hospital has won a Celebrate In Design Award from the Wisconsin chapter of the International Interior Design Association (IIDA). The first place award, in the Healthcare-Over 15,000 Square Feet category, was presented to Flad at the close of the AIA Wisconsin Conference on Architecture 2019 in Madison as part of the IIDA-WI design awards celebration.
Designed with comfort and efficiency in mind, the UF Health hospitals offer patients streamlined access to highly specialized, comprehensive outpatient treatment options and inpatient services in one location. Public spaces feature high-quality materials, warm colors and unique lighting that provide the comforting and patient-centered environment needed for specialty cardiovascular and neurological care. Expansive windows, rich cherry veneered walls and ceiling, terrazzo flooring, and glass accents all contribute to an interior architectural expression that reinforces the high-technology science and procedures performed within the facility.
Major interior elements, such as the two-story lobby and open stairs, pair with transparency and material/color on vertical circulation cores to act as landmarks and provide a sense of openness and destination. The visitor elevator core throughout the building is clad with LED-lit, blue-colored, large-format porcelain tile and stainless steel accents, acting as a cue for orientation within the building. Throughout, the focus is on creating a positive user experience, with natural light and intuitive wayfinding elements incorporated to ease visitor and employee stress.
UF Health

Heart & Vascular Hospital and UF Health Neuromedicine Hospital
May 21, 2019