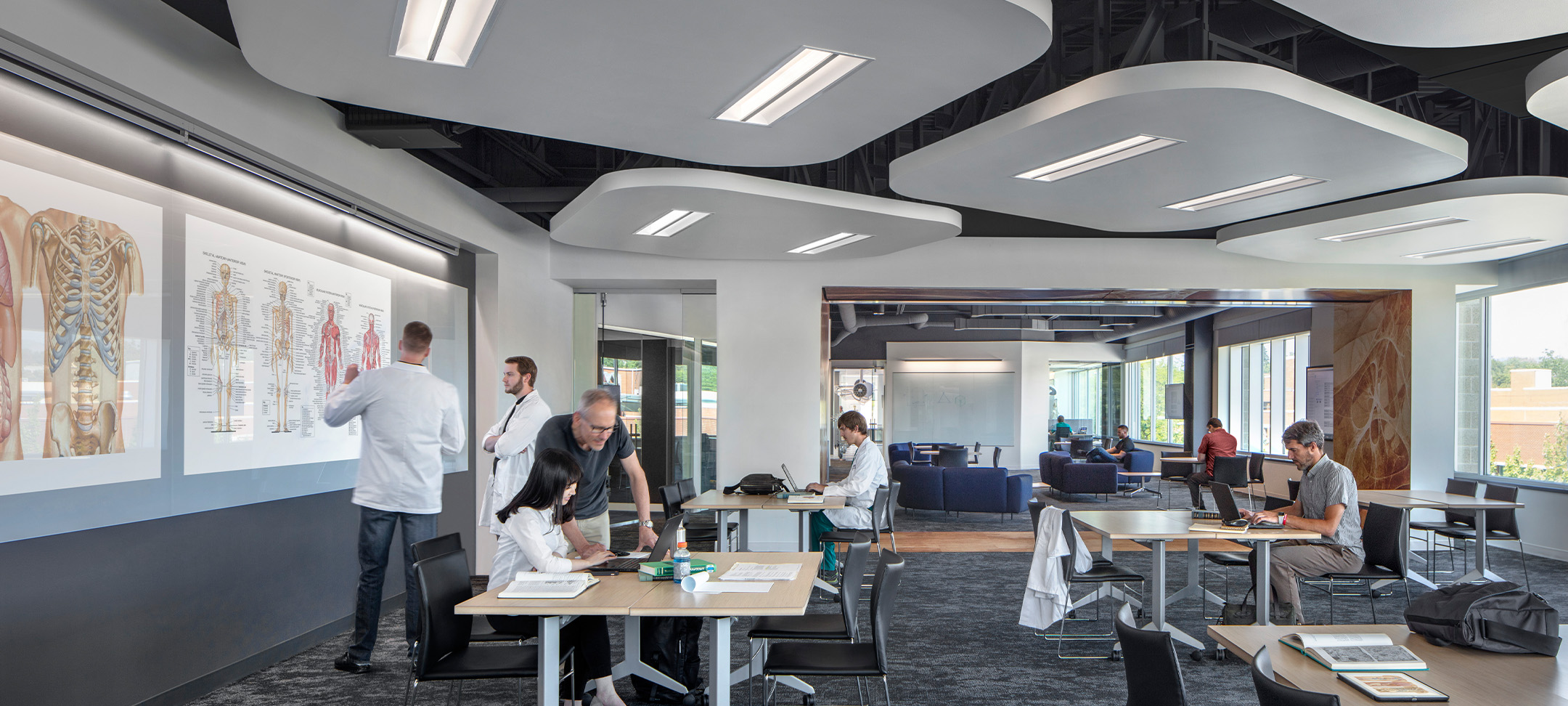 Encore Presentation: Hybrid in Higher Ed?
Data on Current and Future Space Types and Effectiveness
Tuesday, April 25, 2023
8:05am - 9:00am PDT
In-Person Conference // Scottsdale, Arizona
Register Now

How can hybrid learning environments be optimally designed to meet the pressing higher education needs of instruction, collaboration, improved space utilization, and cost reduction?
In a session at the upcoming Tradeline Space Strategies conference, Flad Principal Laura Serebin and Associate Principal Elizabeth Strutz will explore just that in an encore presentation that was first featured at Tradeline's 2022 Space Strategies conference.
Laura and Elizabeth will delve into results of three recent studies at higher education institutions, including qualitative and quantitative data from teaching faculty and students on the effectiveness of current space types for supporting hybrid education in the future. In addition, they will identify key considerations and best practices to inform and equip space planners in creating high performing, flexible spaces that meet the needs of faculty, staff, and students.
About University Facilities 2023 >
Tradeline's University Facilities 2023 conference will offer attendees the facilities data, metrics, and decision-making rationales needed for improved space utilization, expanded flexibility, shared resources, hybrid learning and work, reduced costs, improved recruitment, improved sustainability, and new avenues for financing and funding of capital projects.