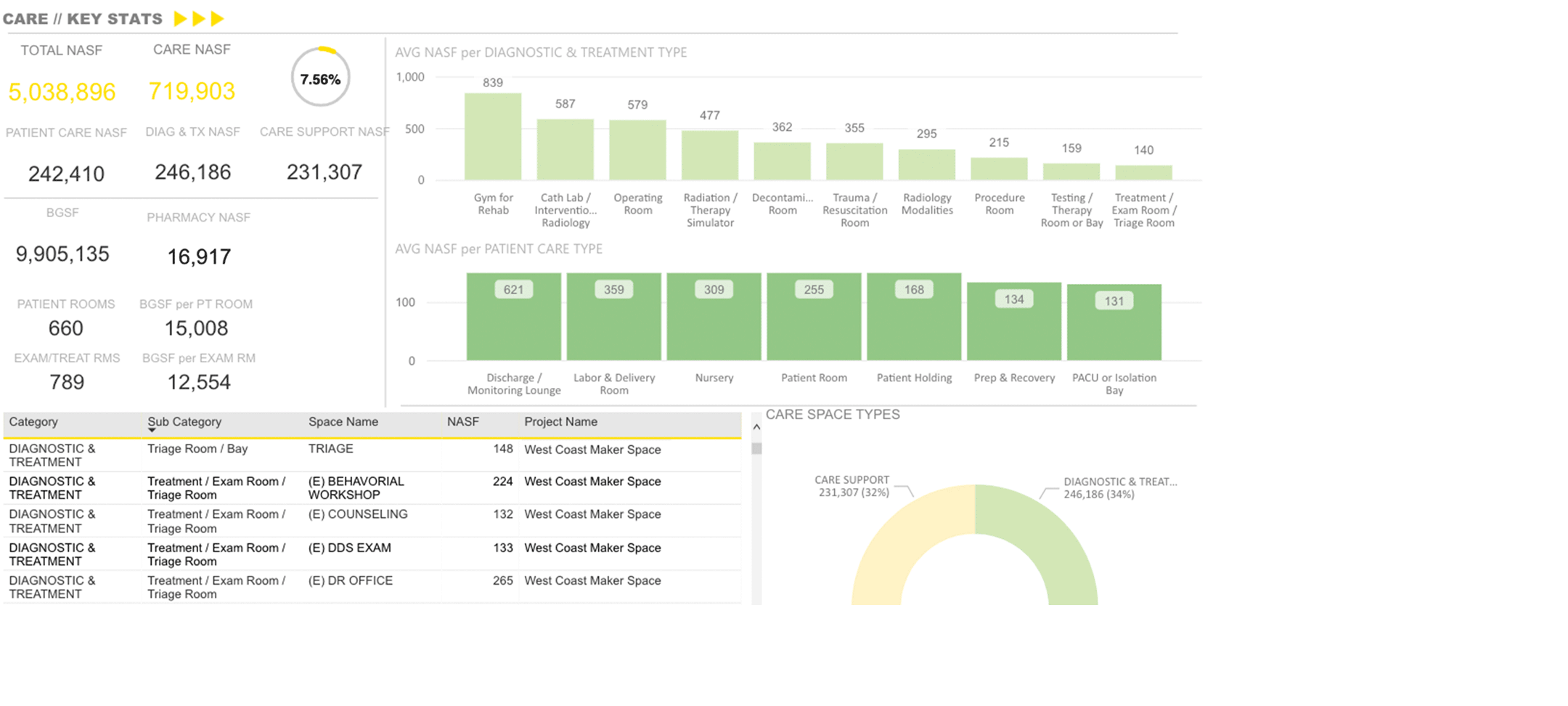 Strategies to Support Data-Driven Decision Making for Space Planning
October 11-12, 2021
Scottsdale, Arizona
Tradeline Space Strategies 2021
Watch the preview

It's all about the "Big Data" in space planning, but what does that really mean, how do you get it, and how is it used in the built environment? Flad invites you to listen in as Laura Serebin, Principal and Elizabeth Strutz, Director of Process Innovation share a brief primer on new methods to effectively implement data-driven, decision-making tools to inform space planning – a preview of their upcoming presentation at Tradeline's Space Strategies conference later this year.
Laura and Elizabeth will briefly walk us through some new approaches to benchmarking standards and interactive dashboards, the latest strategies and technologies to measure space utilization, and tools for pre- and post-occupancy evaluation. They also demonstrate use of the Microsoft Power BI application in supporting interactive decision making and tracking space metrics across project types.
As the pandemic continues to drive rapid change in the way spaces are used across market sectors, the ability to track evolving metrics will be crucial to ensuring organizational success. We hope to see you in October for a deeper dive into the use of these data tools and to learn about their application in some case studies detailing beneficial outcomes for academic medical centers, corporate scientific and technology organizations, and academic institutions.