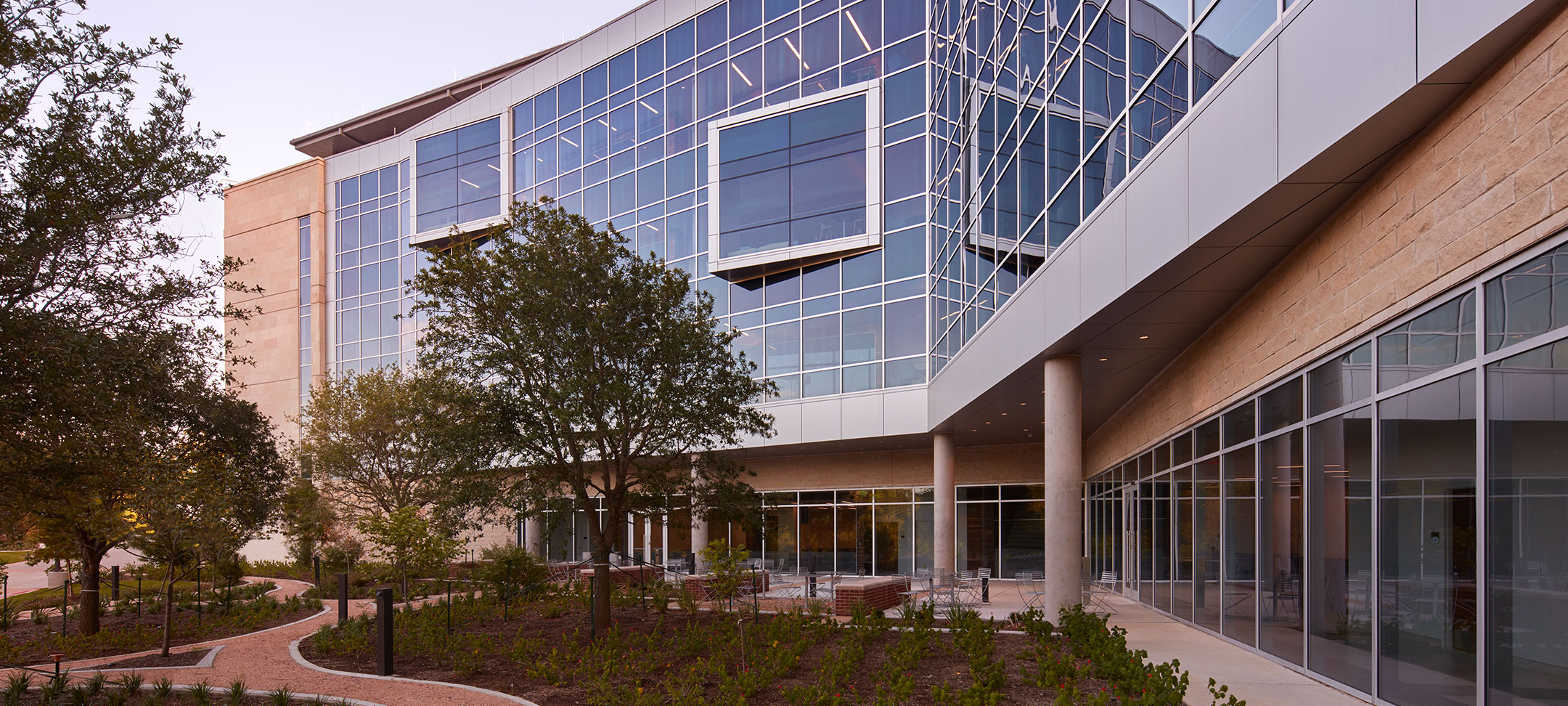 Texas A&M Celebrates Opening of MREB II
Texas A&M University Health Science Center has doubled its research capacity with the opening of the Medical Research and Education Building II. Attached to the Medical Research and Education Building I, MREB II adds the square footage needed to bring together all of the basic science departments of the College of Medicine on one campus.
The new 155,077-square-foot facility, which includes a 48,200-square-foot expansion above two existing floors of MREB I, comprises 48 research labs, 36 procedure rooms, 28 tissue culture rooms, six drosophila rooms, six imaging rooms, an MRI room, a confocal room, a BSL-3 containment lab, and a multidisciplinary laboratory that holds up to 240 students. MREB II is dedicated primarily to state-of-the-art laboratories and lab support for biomedical research and physiology-based research, and includes an increased number of core lab functions and additional shell space.
The new spaces thoughtfully respond to the needs of researchers, students, and faculty. Movable casework, flexible partitions, and mobile workstations are quickly and easily reconfigurable, allowing the building to continuously evolve as technology and facility needs change. Above all, the building was carefully created to encourage collaboration on campus and across the broader TAMU system.
Flad was the design architect and laboratory planner on MREB II in association with architect of record OMNIPLAN.
Texas A&M University

Health Science Center Medical Research and Education Building II
September 21, 2019