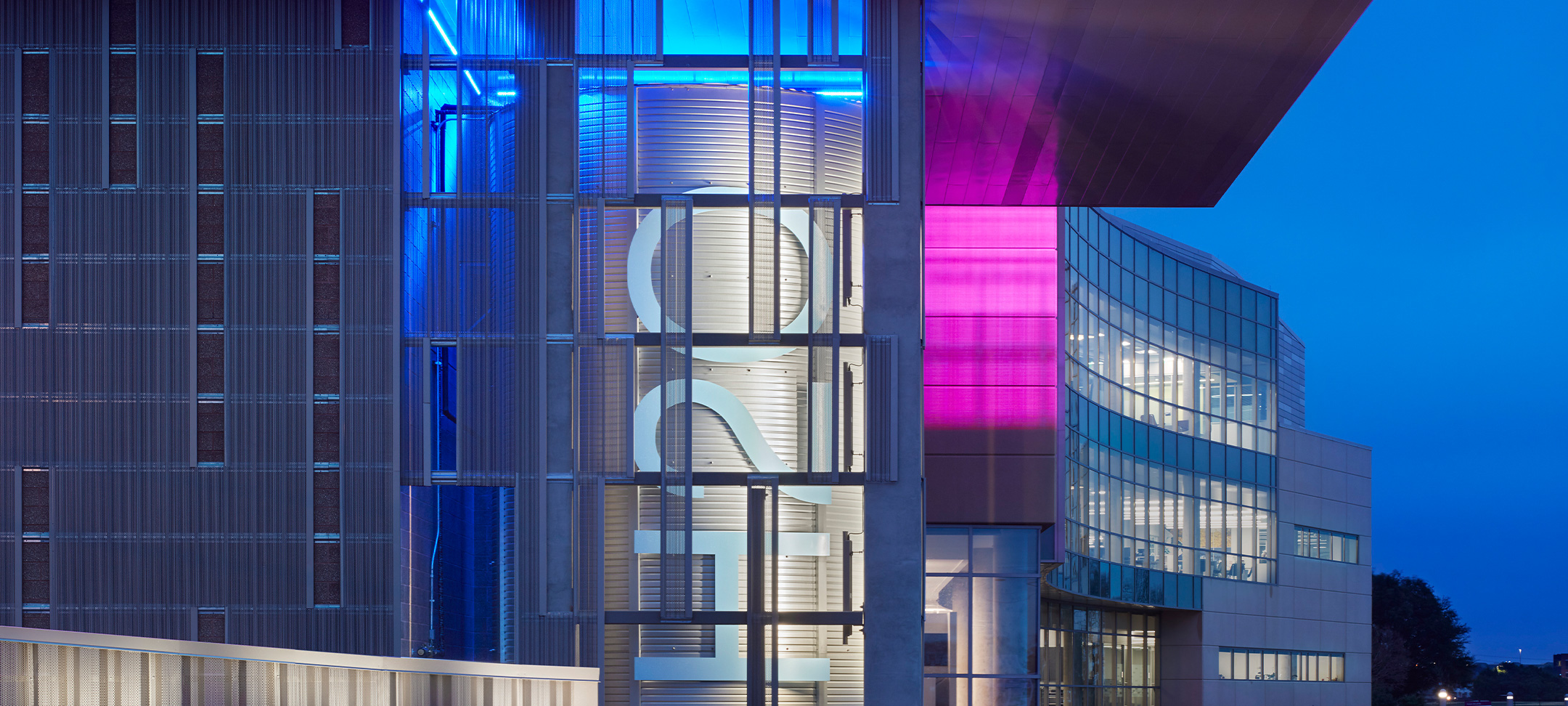 Dallas AgriLife Center Receives Topping Out Award
On Thursday, November 7, the Texas A&M Dallas AgriLife Center was honored as one of Topping Out's Top Ten Projects of 2019. Comprised of Dallas-Fort Worth area architects, engineers, contractors, and architecture schools, the Topping Out organization is dedicated to recognizing outstanding built environments while raising funds to support educational opportunities in the local area to foster the development of our future leaders.
The judging panel for this year's event comprised representatives from the Dallas and Fort Worth AIA Chapters, the University of Texas at Arlington School of Architecture, and The Dallas Morning Herald, as well as local developers and contractors. The winning projects, chosen from over 50 entries, were honored for their impact on the community through creative development, innovative solutions to technical challenges, economic and environmental influence, and an overall positive contribution to the quality of life in the Dallas-Fort Worth area.
Celebrating its grand opening this past October, the 58,000-square-foot AgriLife Center supports scientific research and public teaching focused on improving the sustainability of urban living through responsible use of natural resources. Key initiatives of the program seek innovation in the areas of urban agriculture and forestry, water and land resource management, and overall healthy living.
Designed by Flad in collaboration with VAI Architects, the architect of record, the facility is meant to be a live demonstration of science as it happens. From greenhouses prominently sitting above a major city throughway to demonstration gardens showcasing water conservation technologies, the AgriLife Center purposefully engages the public in conversation and education of these important issues affecting our planet.
Texas A&M University

Dallas AgriLife Research Center
December 11, 2019