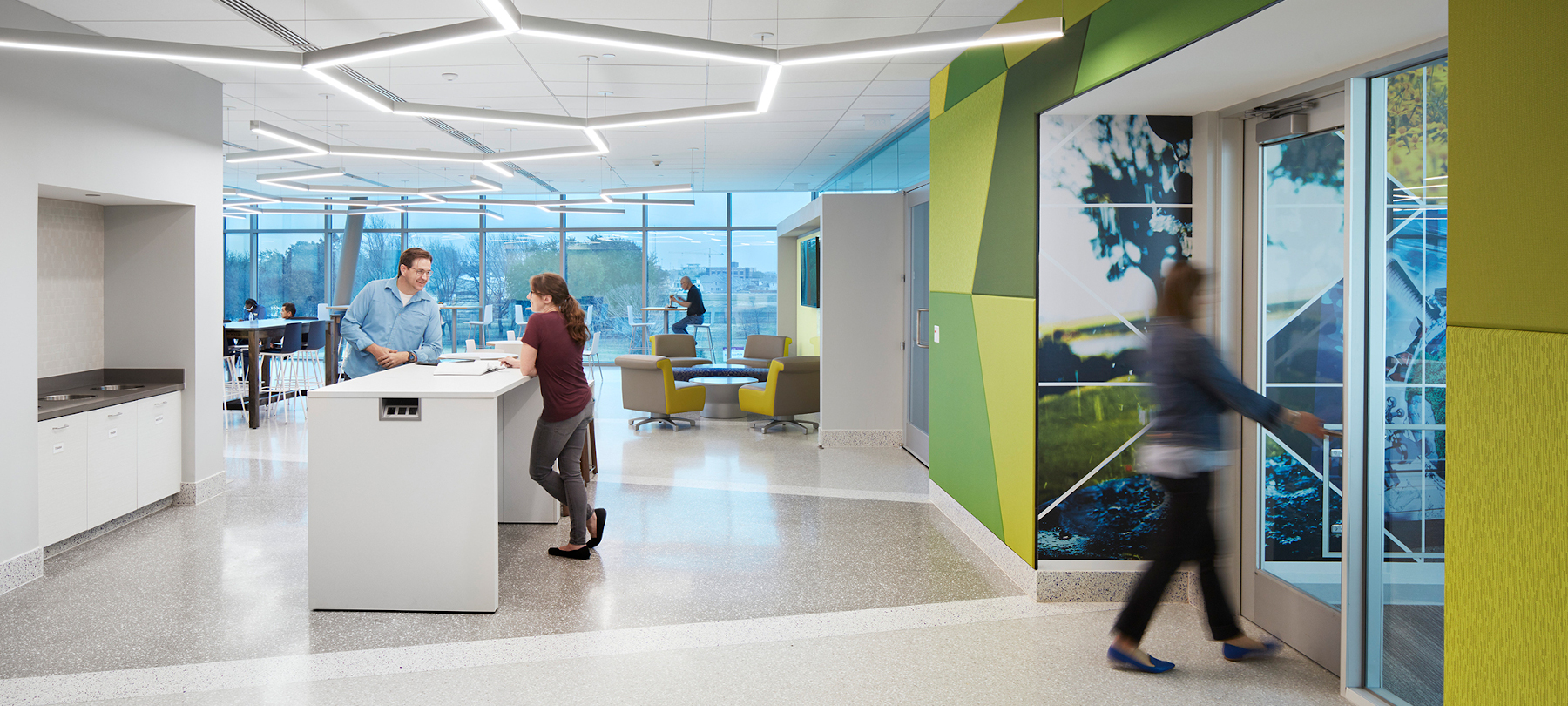 Texas A&M's Dallas AgriLife Research Center Honored with IIDA Carolinas DesignWorks 2020 Award
In recognition of interior design excellence, Flad's work at the Texas A&M University Dallas AgriLife Research Center has been honored as the education category winner by IIDA Carolinas DesignWorks 2020. The virtual event was held on August 27 to celebrate significant and impactful design achievement.
Pursuing a vision of making agriculture and life sciences relevant and meaningful in the daily lives of Texans, the AgriLife Center supports scientific research and community education focused on improving the sustainability of urban living through responsible use of natural resources. This theme is carried throughout the project with interiors inspired by colors, textures, and themes found in regional agricultural environments juxtaposed with urban materials.
DesignWorks 2020 Award Page

IIDA CarolinasTexas A&M University

Dallas AgriLife Research Center
November 02, 2020