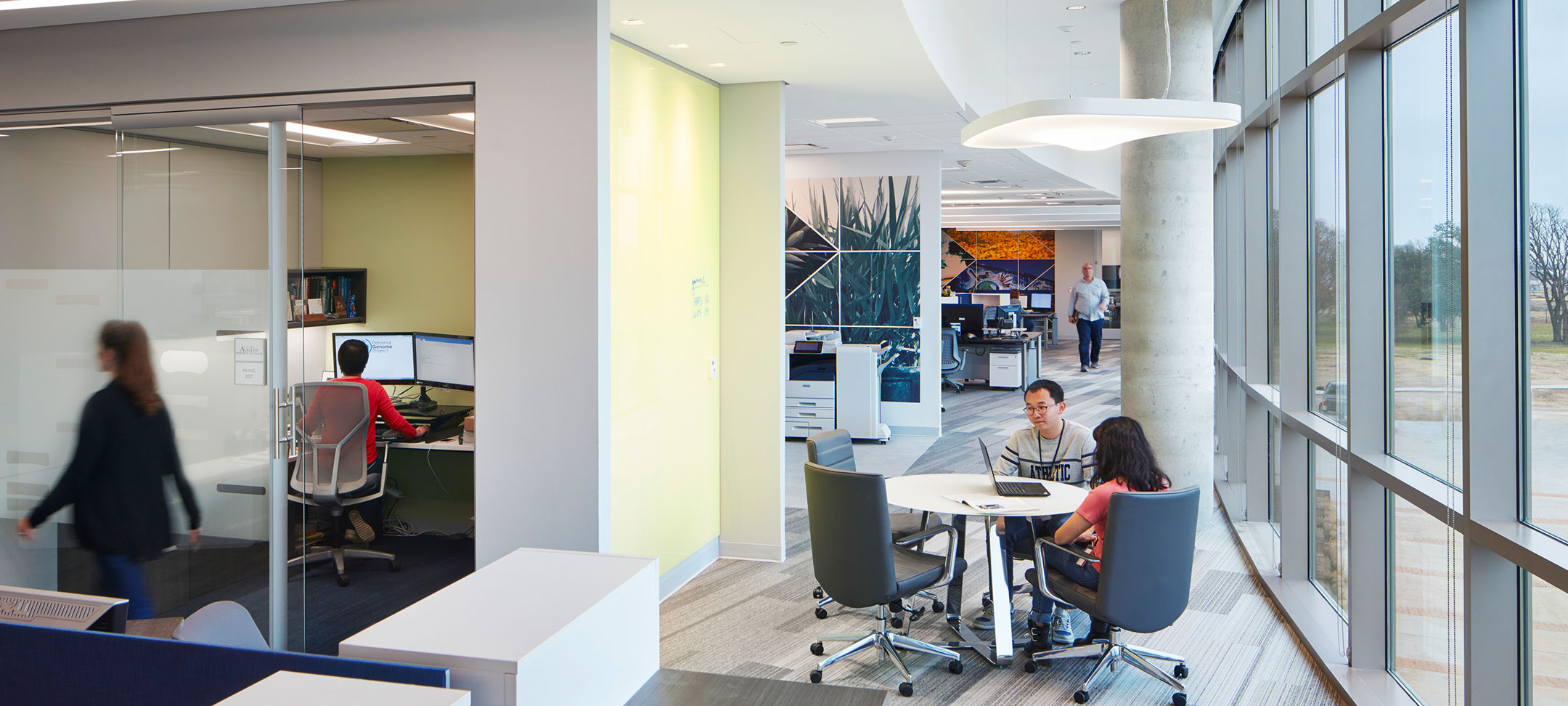 AgriLife Celebrates Grand Opening of its Dallas Campus
A year after occupying the Texas A&M AgriLife Research and Extension Center in Dallas, the extension is celebrating the completion of the broader campus, including demolition of existing buildings, relocation of some of its occupants to the new facility, and completion of parking lots and landscaping. In early October, the extension held two days of events presenting the renovated campus to the broader public, including a grand opening and open house.
Following remarks by AgriLife's directors, as well as regents and chancellors from The Texas A&M University System, the opening ceremony concluded with refreshments and facility tours. The following day of educational activity included additional scheduled campus walking tours attended by AgriLife scientists and extension professionals, who were available throughout the day to answer questions. The events culminated in a Meet-and-Greet and Panel Discussion, "Common Ground: Agriculture's role in the urban-rural interface."
The Dallas center, the only one of the extension's campuses to focus on urban agriculture issues such as stormwater management, turfgrass science, and urban gardening, comprises 58,000 square feet of research labs, collaborative spaces, and offices, as well as a rooftop, GMO-capable greenhouse that serves as a beacon to the surrounding community. The architecturally significant building was designed by Flad in collaboration with VAI Architects, the architect of record.
Texas A&M University

Dallas AgriLife Research Center
October 09, 2019