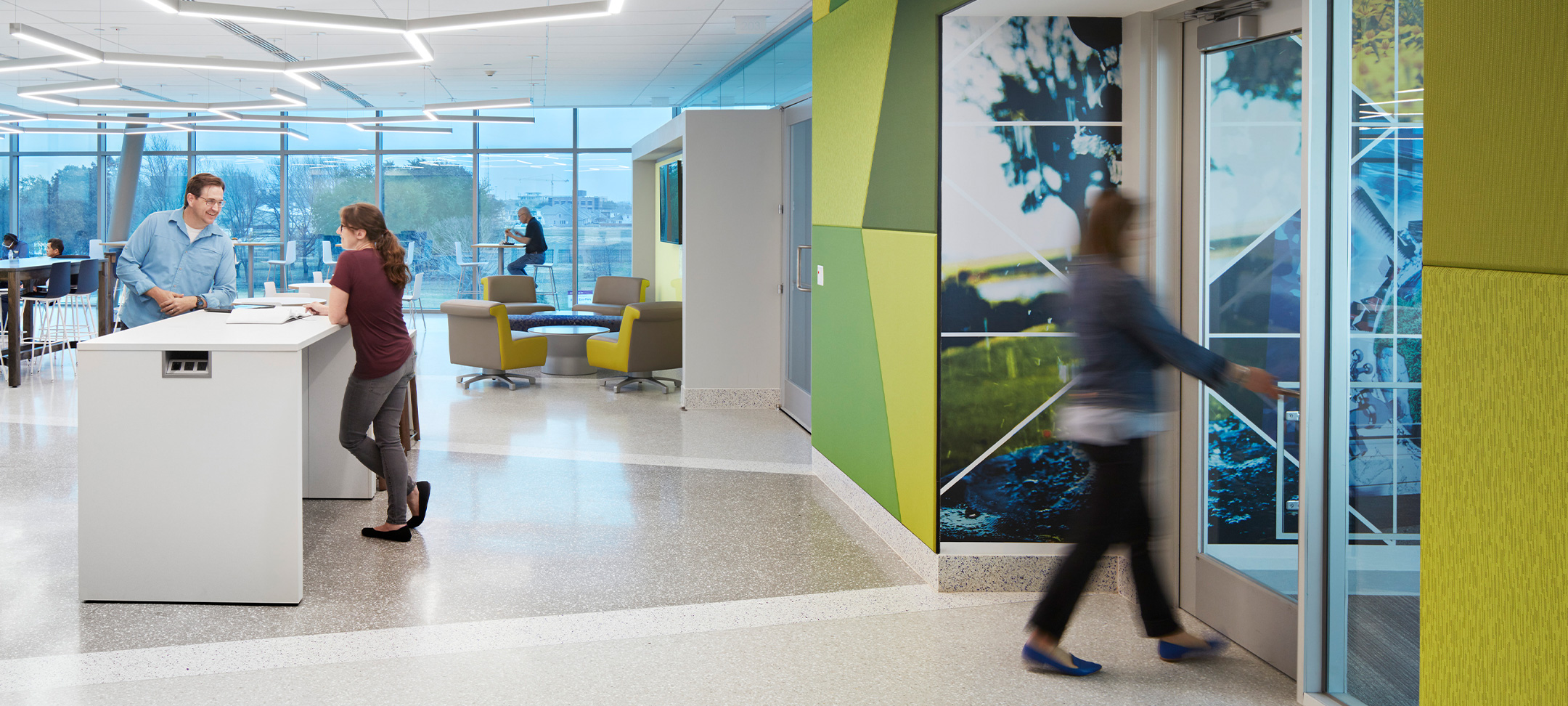 Flad TAMU Project Highlighted in

Allsteel

Article
With a mission to deliver life-sustaining and industry-changing impacts to citizens throughout the United States and around the world, Texas A&M University's new AgriLife Research and Extension Center provides faculty and students with a state-of-the-art facility for advancing research in urban agriculture, natural resources, and the life sciences.
Recently highlighted by Allsteel – an industry leader in innovative office furniture solutions and workplace design – this Flad project focuses on creating an interactive environment to promote collaboration among departments and individuals. Design elements, from finishes to furniture, were carefully selected to support organic interaction and a myriad of work styles. The building maximizes connections to nature and the unique agricultural mission of the program through views of the surrounding urban campus and natural daylighting.
Clint Wolfe, Principal Investigator and Program Manager, states, "Because of [the center's] setup, the space is now more of an interactive environment among departments that wouldn't normally interact. We can now get different perspectives from different people, which aids the work we do."
Read the full article here

Texas A&M University

Dallas AgriLife Research Center
May 06, 2020