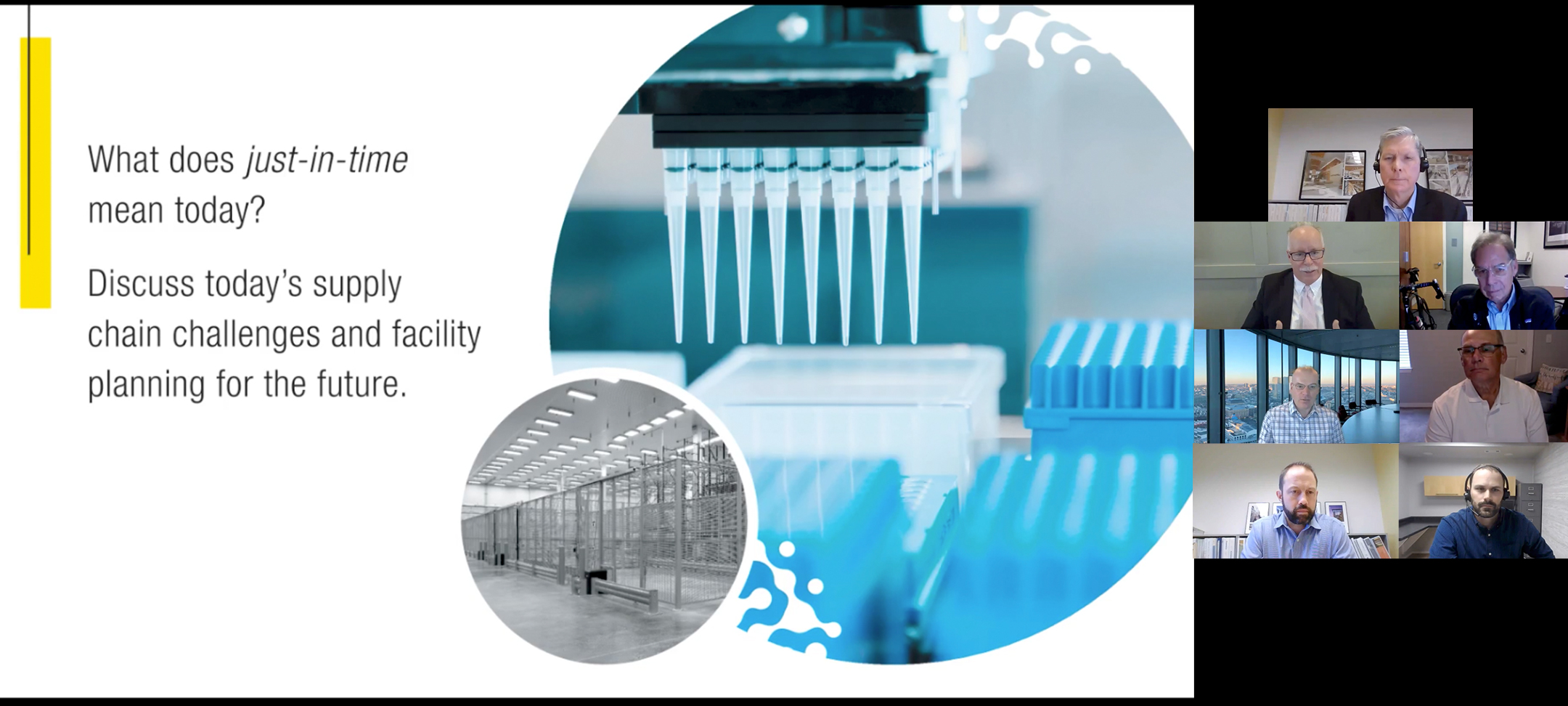 Testing for Life Recap
Future-proofing Clinical Diagnostics for Improved Patient Care
Virtual Roundtable Event
Tuesday, November 02, 2021

View the recap

Thoughtfully designed clinical diagnostic labs can adapt to meet changing needs and consistently provide healthcare professionals and patients with rapid, reliable test results. Flad recently hosted a virtual roundtable to provide an opportunity to reflect on lessons learned from the ongoing COVID-19 pandemic and explore future opportunities in planning, designing, and managing diagnostic facilities.
Moderated by Flad Principal Paul Hansen, the panel included Theran Myers, Director of Laboratory Systems Development at Exact Sciences; Robert Roggeman, Senior Director of Program Management at Quest Diagnostics; Richie Seaberg, Director of Business Services/Administrative Director at Northwell Health; James L. Zehnder M.D., Professor of Pathology and Medicine and Director of Clinical Pathology at the Stanford University School of Medicine; Cole Brunson, Principal and Science Planner at Flad Architects; and Chad Zuberbuhler, Principal and Science Planner at Flad Architects.
As industry leaders in clinical diagnostics and laboratory design, the panelists convened for a thought-provoking discussion of the field's rapidly evolving needs. Bringing insights gained over years of designing and managing a variety of diagnostic facilities, they looked to the future of the industry and shared their thoughts on enterprise operational challenges, proactive strategies, and emerging trends.
Specifically, the panelists discussed key opportunities for better serving patients and the healthcare system as a whole:
Creating safe, flexible spaces with rapid scalability
Managing supply chain challenges
Establishing and maintaining reliable digital integrations
Enabling a future state that includes smart labs, increased automation, and effective redundancies
As scientists and healthcare professionals continue to grapple with the COVID crisis and strive to anticipate what's next, Flad's capacity to design flexible, adaptable, and resilient diagnostic labs is more crucial than ever. We would like to thank the panelists for sharing their time and expertise with Flad and our event attendees, and we hope their depth of knowledge will inspire future collaboration.