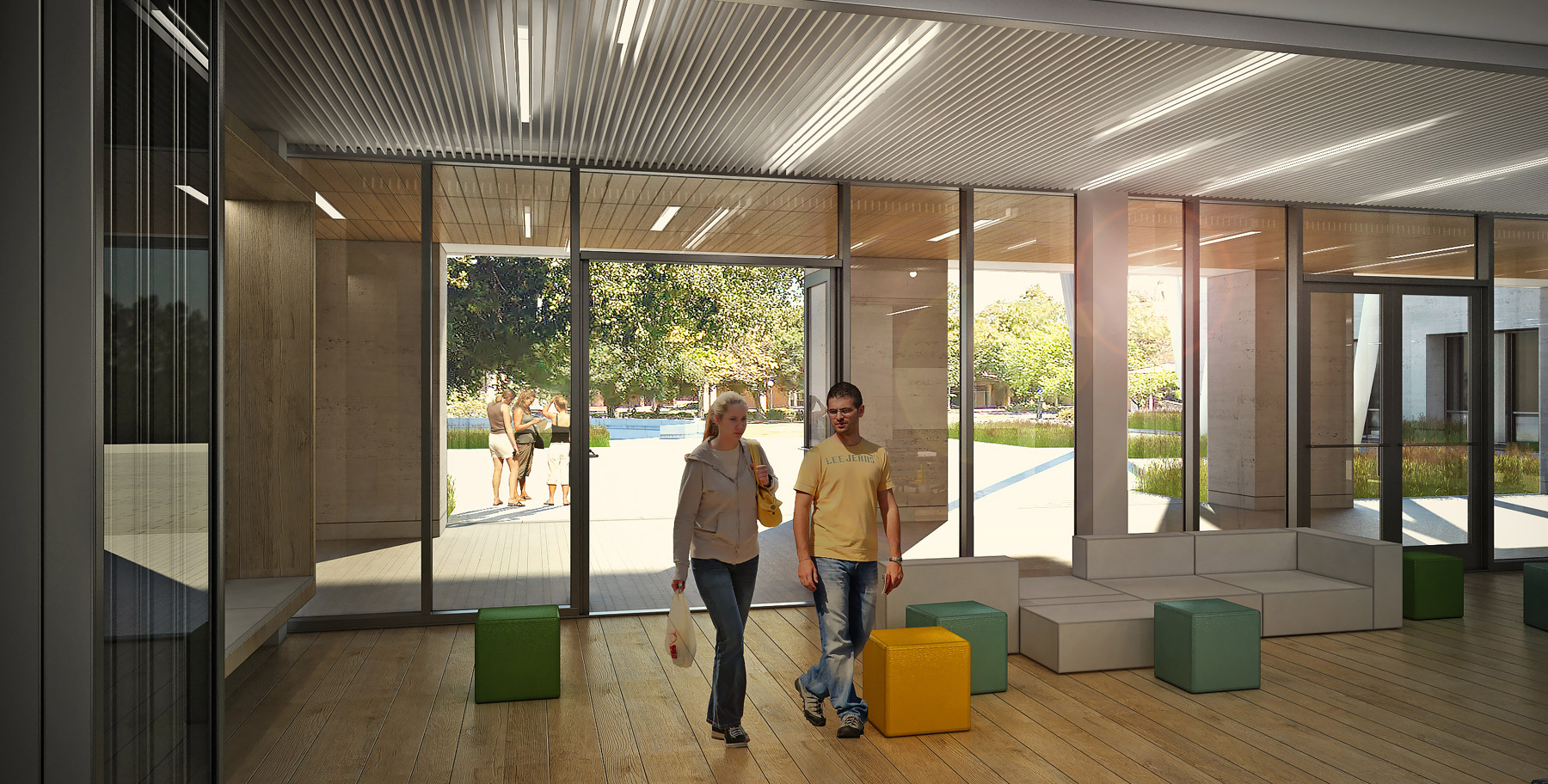 A Front Porch for Science
Stanford's Bass Biology Building at Midpoint of Construction
Stanford University has reached a milestone in the development of its future biology/chemistry/computer science quadrangle with the topping out of the Anne T. and Robert M. Bass Biology Building. The new laboratory research facility, designed to support neurobiology and cell biology research, along with the study of ecology and evolution, is scheduled to open in the fall of 2018.
The 132,000-square-foot, $107 million building will accommodate about half of the biology department's faculty, students and staff, and serve as a key component in the institution's long-range vision to create a dedicated science quad. Its research labs, support spaces, offices, and administrative and meeting areas are arranged to encourage collaboration and interdisciplinary work within the department and across departmental boundaries. Key research areas include wet and hybrid wet/dry research labs, computational dry labs, and vibration-stable space for sensitive biophysical research.
The interior floor plan extends outdoor pathways, establishing a strong connection to the wider campus and offering rich opportunities for social and intellectual exchange. It is a linked system, animated in the spirit of place-making and analogous to the biological networks that define the work of the department. The main lobby is a multilayered interpretation of the many arcades that are found on the Stanford campus. Its transparency unifies the building's interior, while the exterior accommodates the department's desire to create a social feature on the new quadrangle – a front porch for science.
Flad Architects (executive architect, laboratory planning, interior design) with Ennead Architects (exterior designer)
Stanford University

Bass Biology Research Building
September 08, 2017