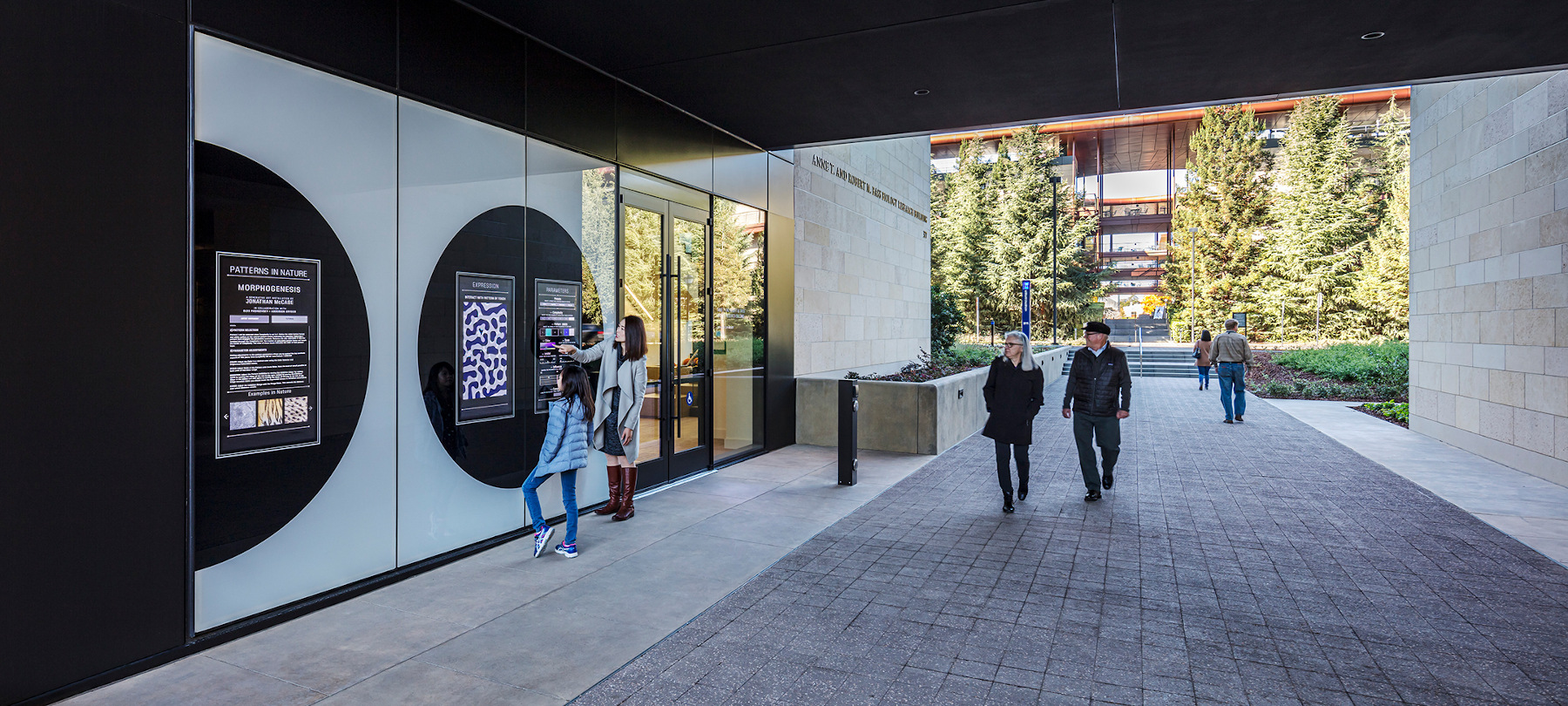 Building Design + Construction

Highlights Interactive Public Art Installation at Stanford's Bass Biology Building
At Stanford University, the new Bass Biology Building is a celebrated addition for the biology department, supporting its foundational research and education capabilities as well as ground-breaking discoveries that have the power to heal our planet, cure diseases, and inform our future by understanding the past. Capitalizing on the building's prime location – both a focal point for the emerging Science Quad and a busy pedestrian crossroads – the department wanted to directly engage with the wider campus community. The building accomplishes this goal through several experiential and interactive public art installations that creatively translate the rich story of biology and its deep history at Stanford.
A recent article published in Building Design + Construction features the largest of these installations. Titled "Morphogenesis," it is an interactive interpretation of Alan Turing's equations, displayed in colorful lights spanning up two stories over the building's main entry. The design of these spot and stripe patterns is determined by passers-by who interact with touchscreen controls. Their selections are played across the custom designed, large-scale media mesh screen, each added as a permanent digital contribution to this evolving piece of community art.
Design collaboration by Flad (architect of record) and Knot (experiential graphic designer)
Learn more about "Morphogenesis"

Building Design + ConstructionStanford University

Bass Biology Research Building
March 30, 2021