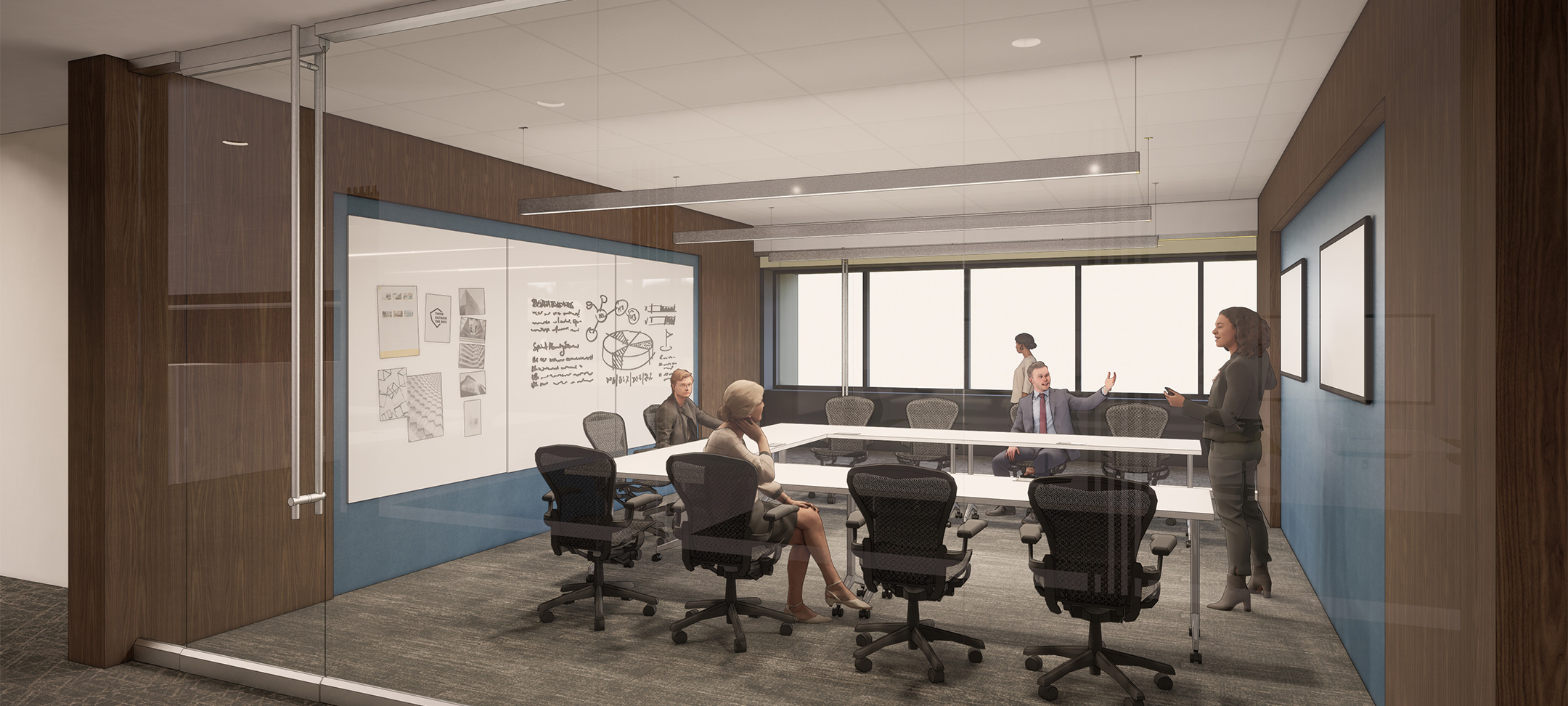 Flad Selected for Additional Sentry Insurance Renovations
Flad is pleased to announce our firm was once again selected by Sentry Insurance to continue working with them on enhancing their corporate facilities. This engagement consists of two renovation projects, one that will rejuvenate Sentry's headquarters office building (SHO) based in Stevens Point, Wisconsin, and one that updates Sentry's regional office in Goldsboro, North Carolina.
The first project provides an interior workspace renovation consisting of 350,000 square feet of Sentry's nearly 800,000-square-foot SHO building in Stevens Point. The iconic, award-winning SHO facility, designed by Flad in the late 1970s, was a progressive work of architecture for its time, incorporating elements such as open office planning and amenities to enhance user experience and the overall work environment.
In parallel with the SHO project, the second effort in Goldsboro, North Carolina, consists of a complete interior upgrade to Sentry's existing 40,000-square-foot facility.
Influential to the selection of these two projects was Flad's proven ability in forward-thinking workplace design, demonstrated by the recent completion of Sentry's award-winning, seven-story Division Street office building, located diagonally across the street from SHO.
Both projects will be phased, multi-year efforts that will incorporate the design considerations used for the Division Street office building to create a cohesive, modern workplace environment across all locations, reflective of Sentry's established brand and corporate culture. Included in the overall design effort is a complete analysis and upgrade to all interior furniture. Additionally, Flad is leading a process to develop new workplace standards to be applied throughout Sentry's corporate facilities, focusing on quality, timeless design, and flexibility for the future.
These recent project award confirmations serve as a testament of Flad's dedication to outstanding client service and excellence in design, and we look forward to continuing our longstanding professional relationship with Sentry Insurance for years to come.
November 02, 2020