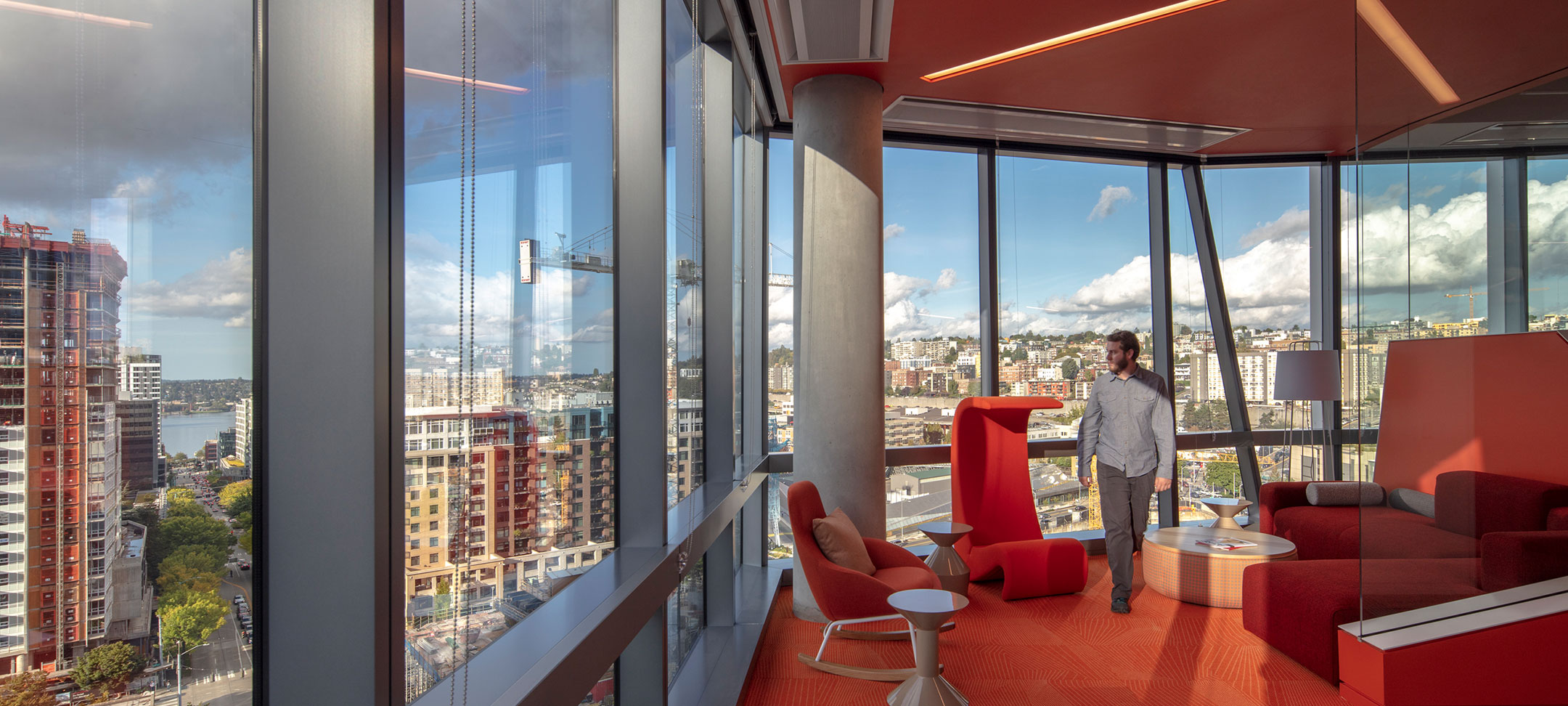 Building Cure Inspired By Art and Science
A week-long celebration of art, architecture and science marked the grand opening of Building Cure, the Seattle Children's Research Institute's 540,000-square-foot expansion of its main campus in downtown Seattle. The building's new laboratory spaces, a cGMP cell-therapy manufacturing center known as the Cure Factory™ and other research floors will allow Seattle Children's to increase capacities for investigational cancer immunotherapies and address other childhood diseases. The Cure Factory will be capable of manufacturing cancer-fighting T-cells and other cell therapies for up to 1,000 children around the globe.
A community asset, the first floor of Building Cure provides space for scientific education, such as a Science Discovery Lab to support STEM education programs for children and teens, and a 225-seat auditorium to bring industry leaders together for scientific dialogue.
Flad Architects and Aedas gave a presentation at the grand opening, "Intent + Assembly: The intersection of Art and Science at Building Cure," explaining how the building's design elements are informed by science and intended to inspire scientists to innovate – drawing a connection between creativity and innovation in art and science. A highlight was the dedication of a custom mural and a discussion led by New York artist (and Seattle native) Rebecca Bird. The mural, Intent and Assembly, captures the history and identity of Seattle Children's and conveys the hope of a healthful future enabled by Seattle Children's research.
Seattle Children's Research Institute

Building Cure
October 15, 2019