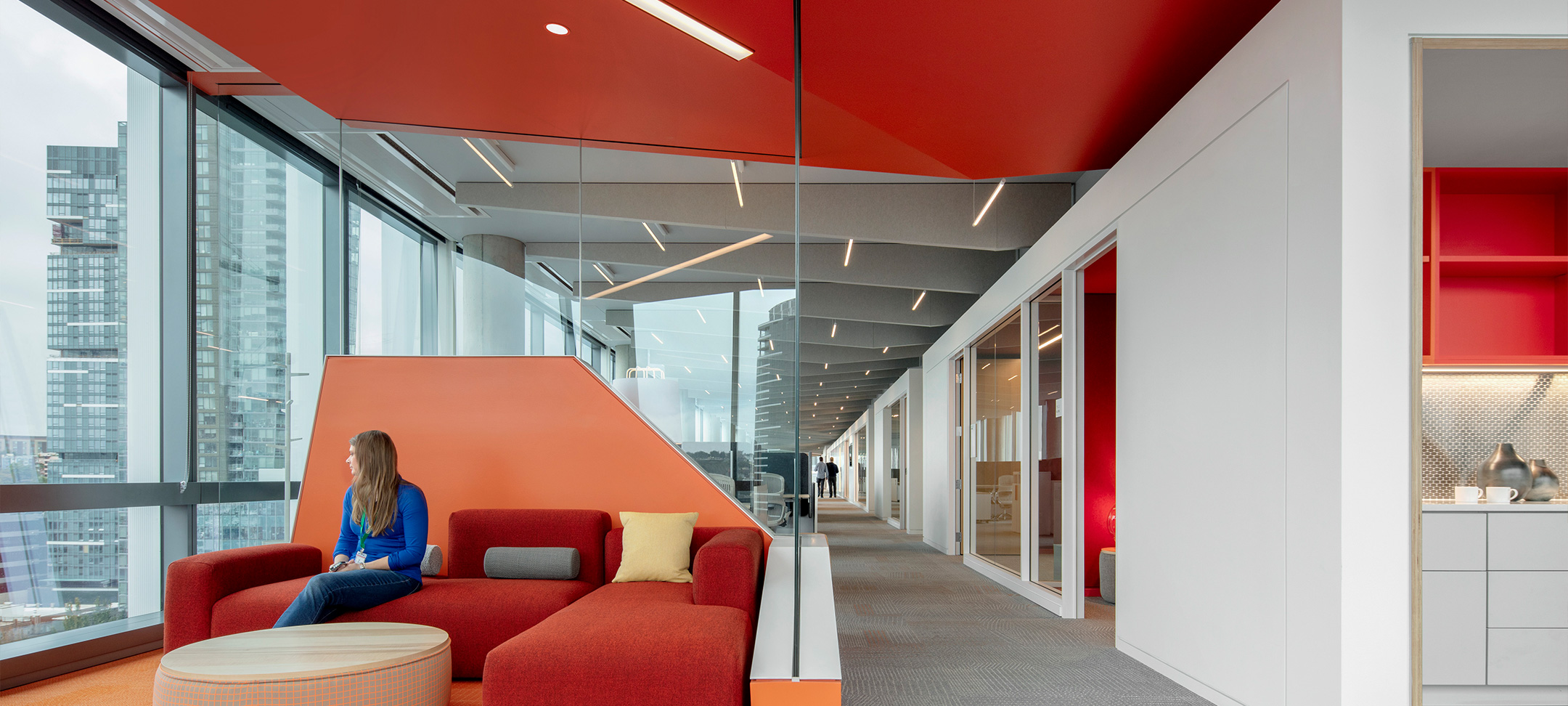 Building Cure Recognized as NWCB Outstanding Project of the Year
Dedicated to excellence in construction, the Northwest Wall and Ceiling Bureau (NWCB) has recognized Seattle Children's Research Institute's Building Cure with an Outstanding Project of the Year Award.
Founded on a promise to provide hope, care, and cures to help every child live the healthiest and most fulfilling life possible, Seattle Children's set an equally ambitious goal for the design of their new research facility, appropriately named Building Cure. Located in the middle of Seattle's rapidly growing biotech district, the institute envisioned an atmosphere to embolden and inspire those working to elevate the health of children on a global scale.
The Flad design team embraced this challenge and created interior elements that express unwavering courage. The use of bright orange and red colors invite energy and collaboration with hopes of sponsoring bold new ideas in science. A custom overhead light fixture subtly shifts patterns throughout the day, suggesting there is always a different perspective from which to view a problem. And mirrored surfaces throughout the project reflect light in all directions, a metaphor for the infinite nature of discovery and a reminder to persevere in the mission.
Among many other criteria, projects submitted for the award were judged on design, use of materials, and overall effect. Showcasing excellence by these measures, Building Cure also achieves distinction in its support of breakthrough science and life-changing discoveries.
The project was co-led by Flad (scientific workplace and research space) and Aedas (building exterior and interior public space) with construction management by Lease Crutcher Lewis.
Seattle Children's Research Institute

Building Cure
May 28, 2020